Here is a nice poem by Helen Bush for Father's Day. You can print this out and have your child give it to their father figure. You can even paint your child's feet and put foot prints on the page, to add to this keepsake. (We will have some of these printed and ready for you to take home at our group connection on Wednesday.)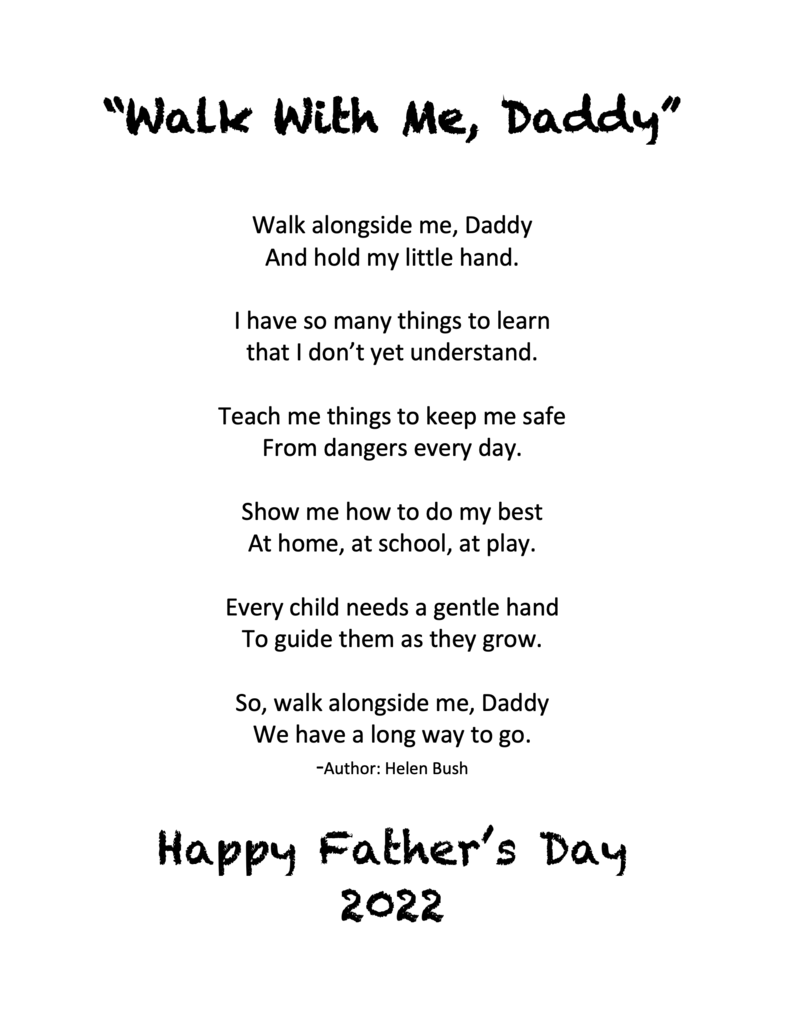 Create loads of fun for your kiddos by making an obstacle course for them with items that you already have laying around. This can be done inside or outside. You can even have your children help think of ideas for different parts of the course. This is a great way to build muscles, get the kids up and moving, build creativity, and help them to follow rules.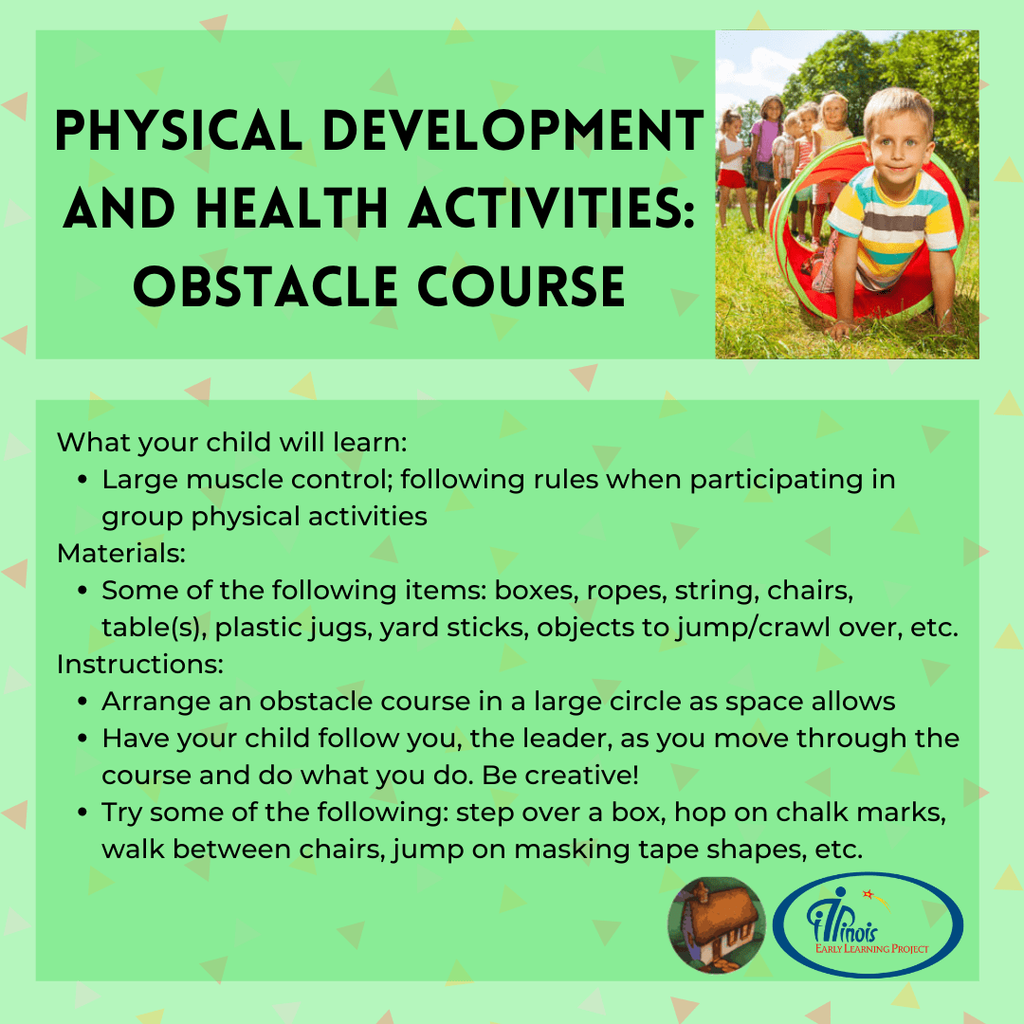 We hope you all can make it to our Father's Day group connection next Wednesday! It will be here at the Bright Futures office. We will do a Father's Day craft and have an ice cream truck giving out some tasty, cool treats! We look forward to seeing you!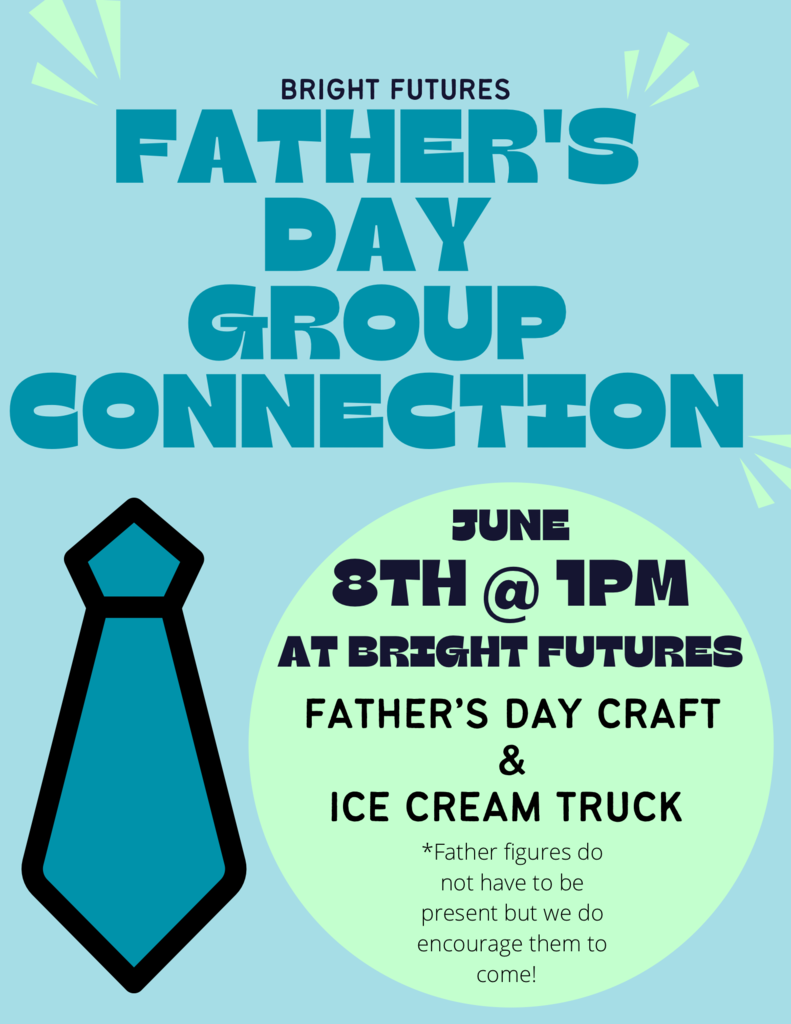 Join in on the fun this Saturday from 9AM to Noon at the 26th Annual Kids Fishing Derby! This is at the Roodhouse Lake and is a FREE event for kids 16 years of age and under! Lunch will be provided and registration begins at 8:30AM. This is lots of fun for the whole family!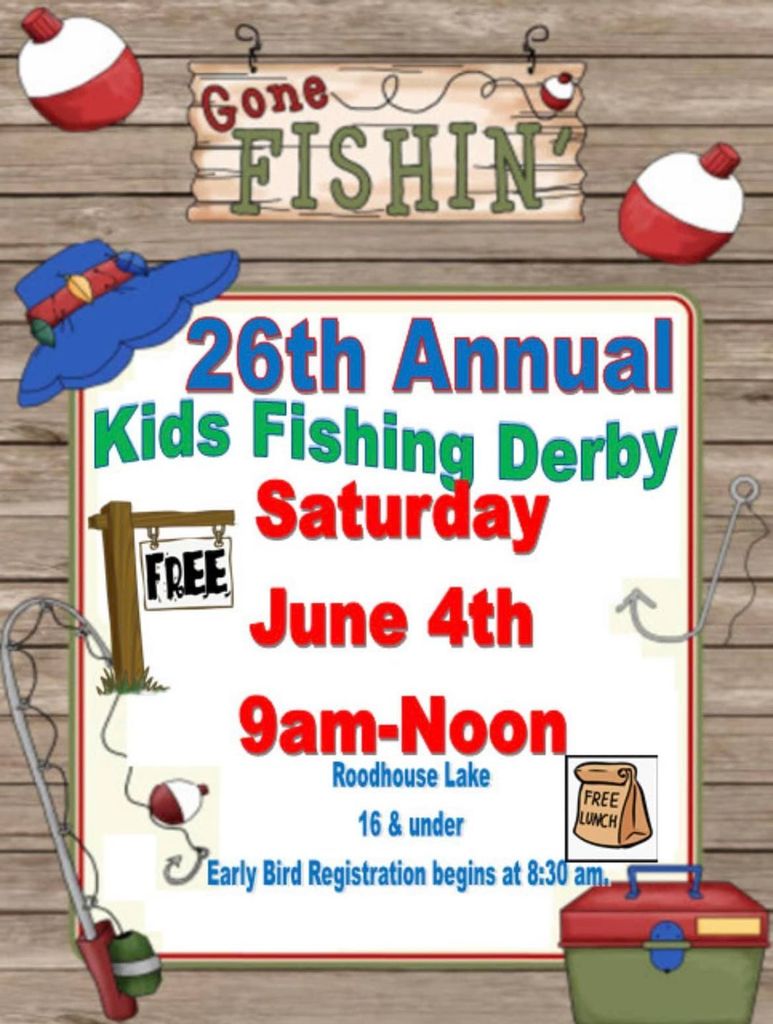 The Greene County Fair starts today! Take the whole family for some fun!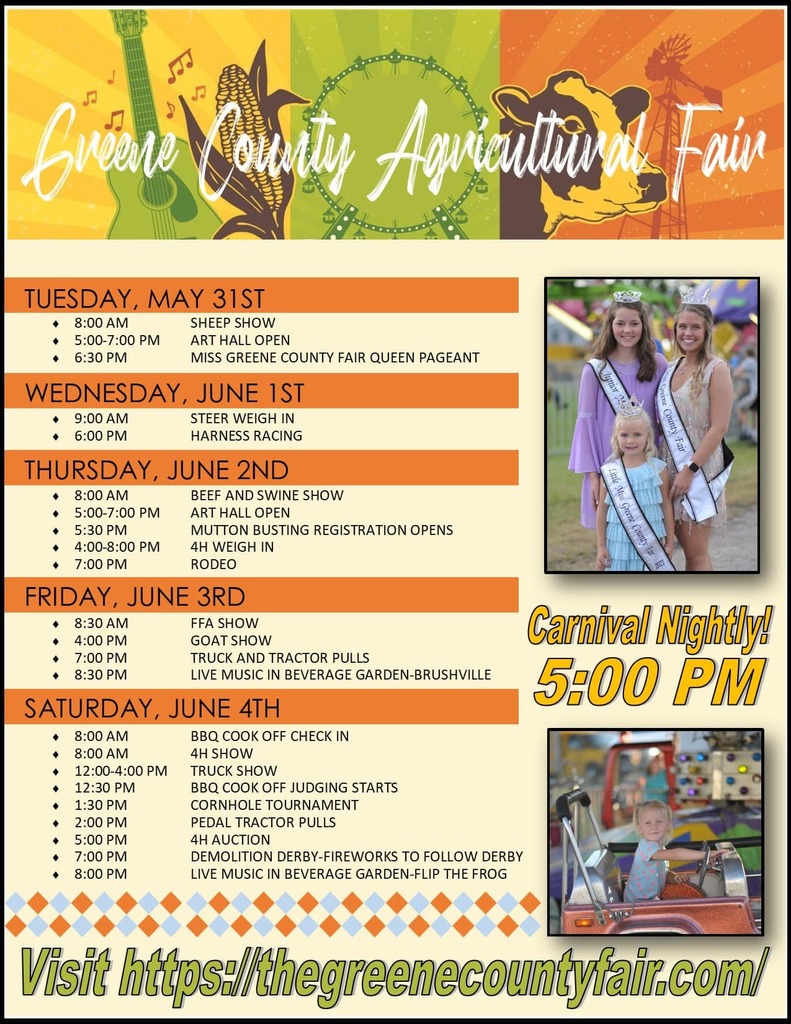 The Greene County Agricultural Fair starts Tuesday, May 31st. Be sure to take the whole family! There is something for everyone!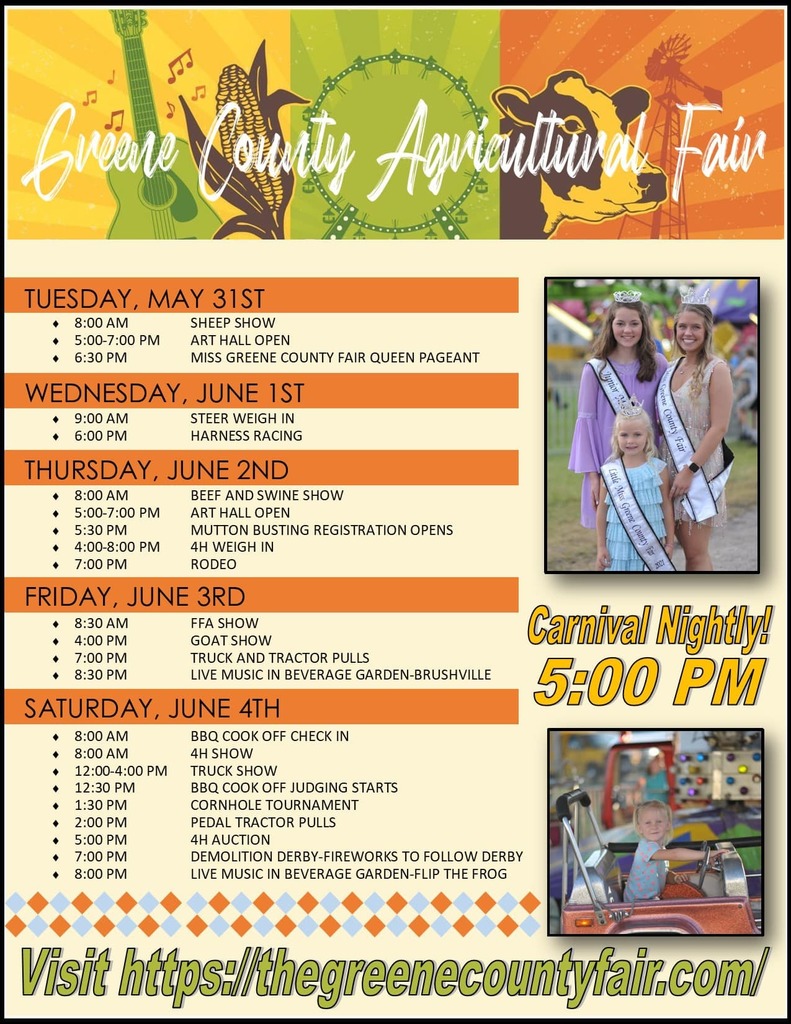 Here are a couple more things to keep in mind to help your child develop a healthy sense of themself.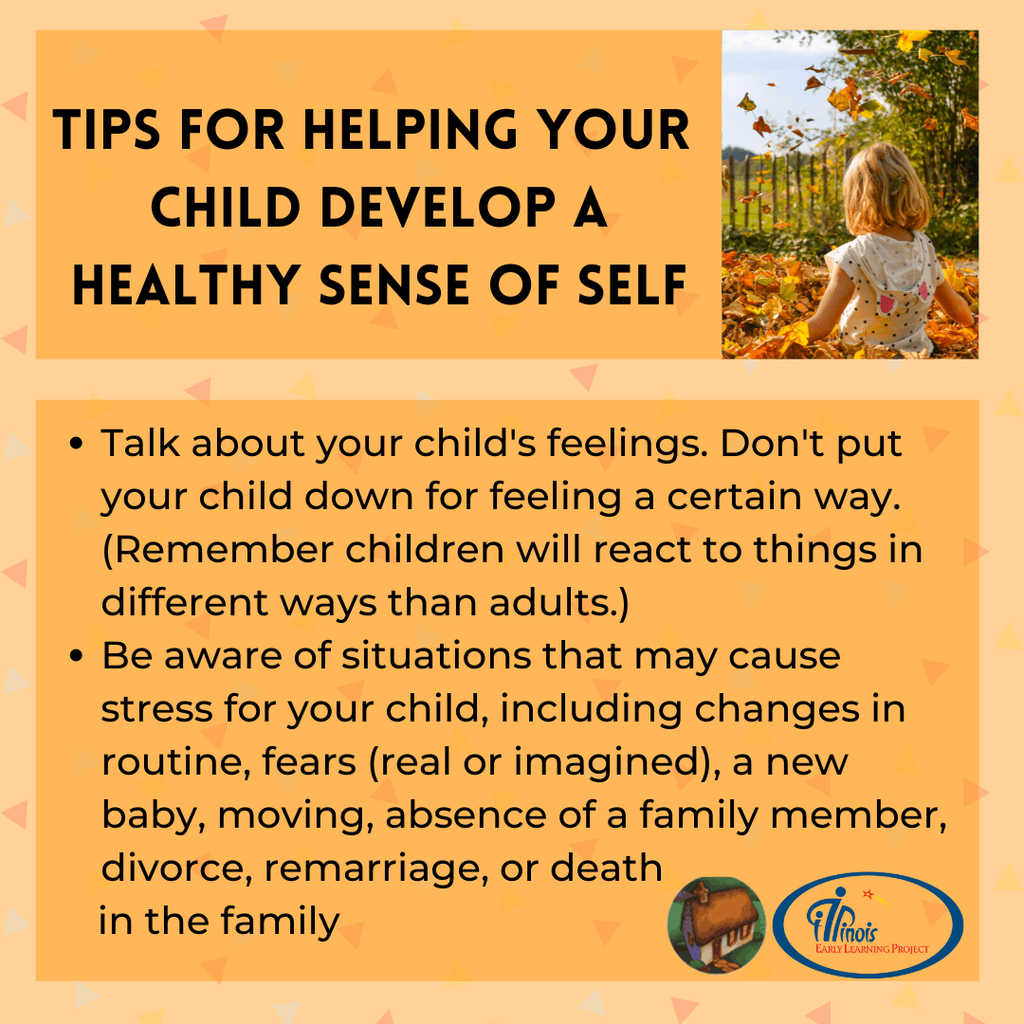 Help your child develop a healthy sense of self.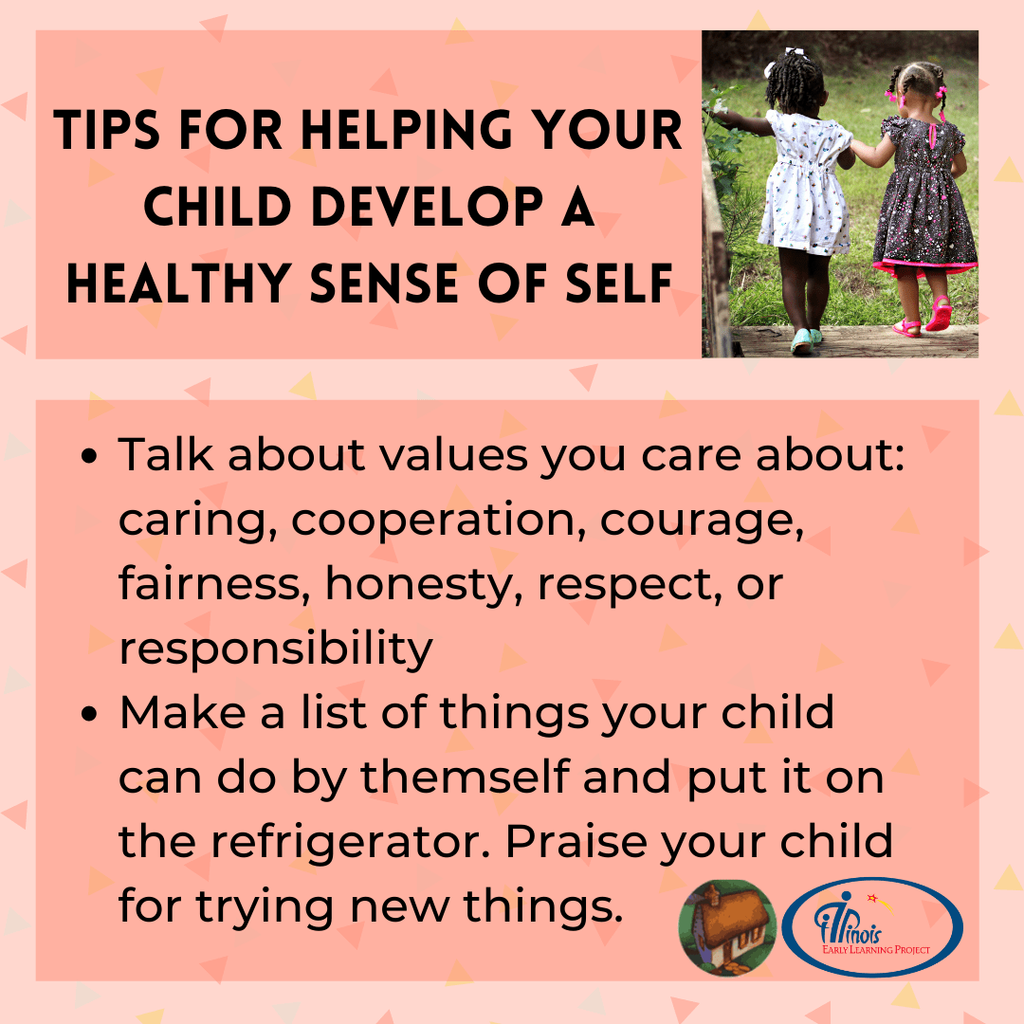 For anyone needing physicals and/or immunizations, you can call and schedule your appointment now!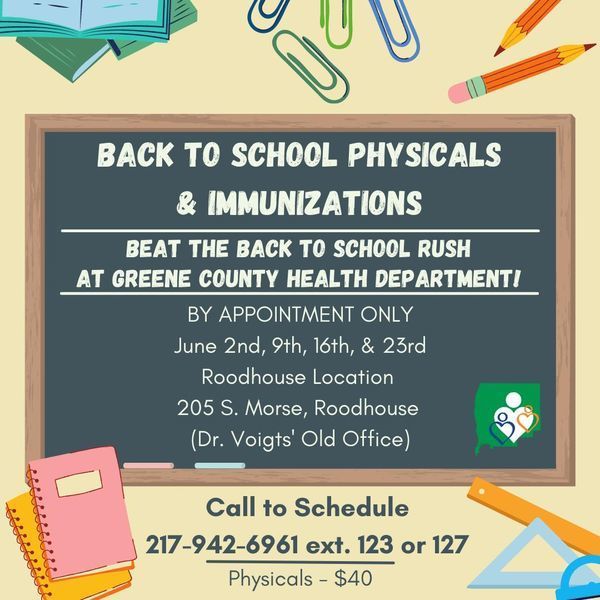 Just a reminder for any one looking to return or join the NG Pre-K program next year! Join us on Monday evening!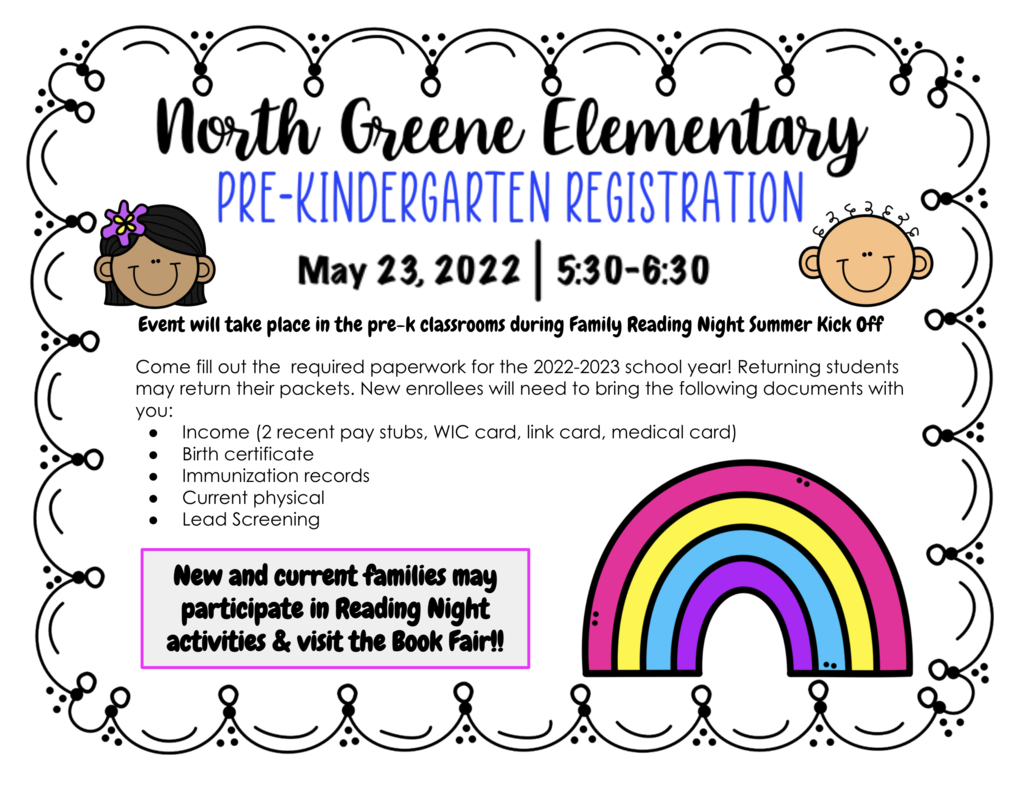 Reminder our End of the Year Picnic is this Friday! Come join in on the fun!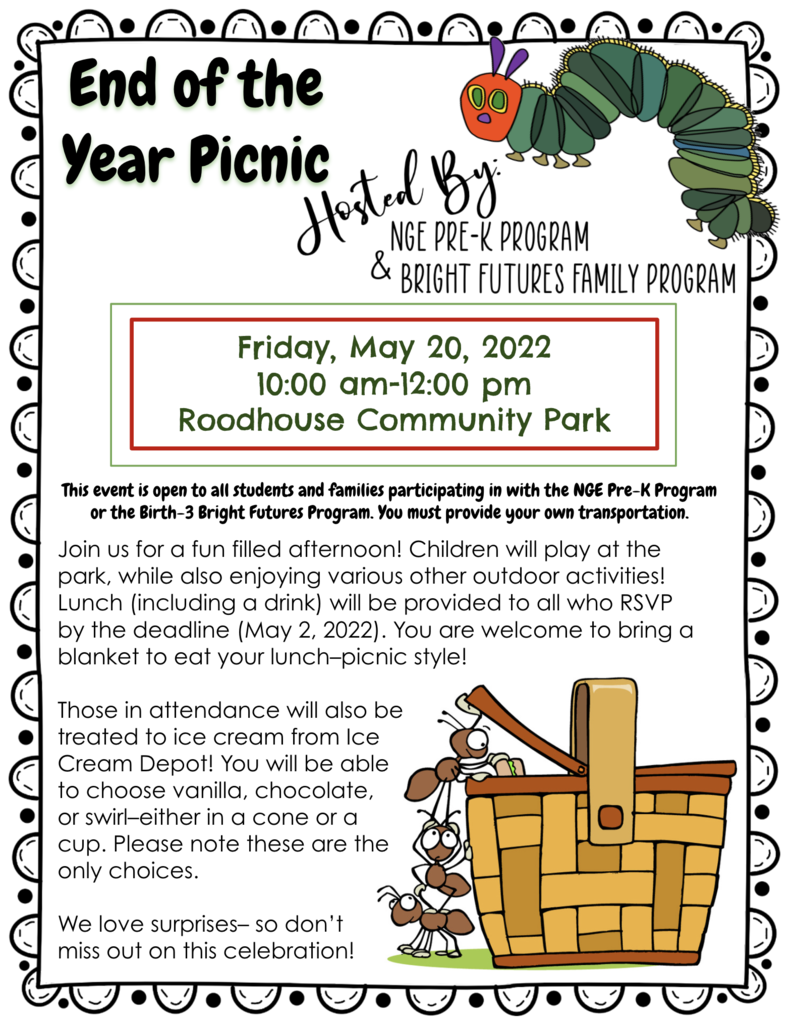 Talking with your child about their emotions and helping them describe their feelings are excellent ways to help them develop a healthy sense of self.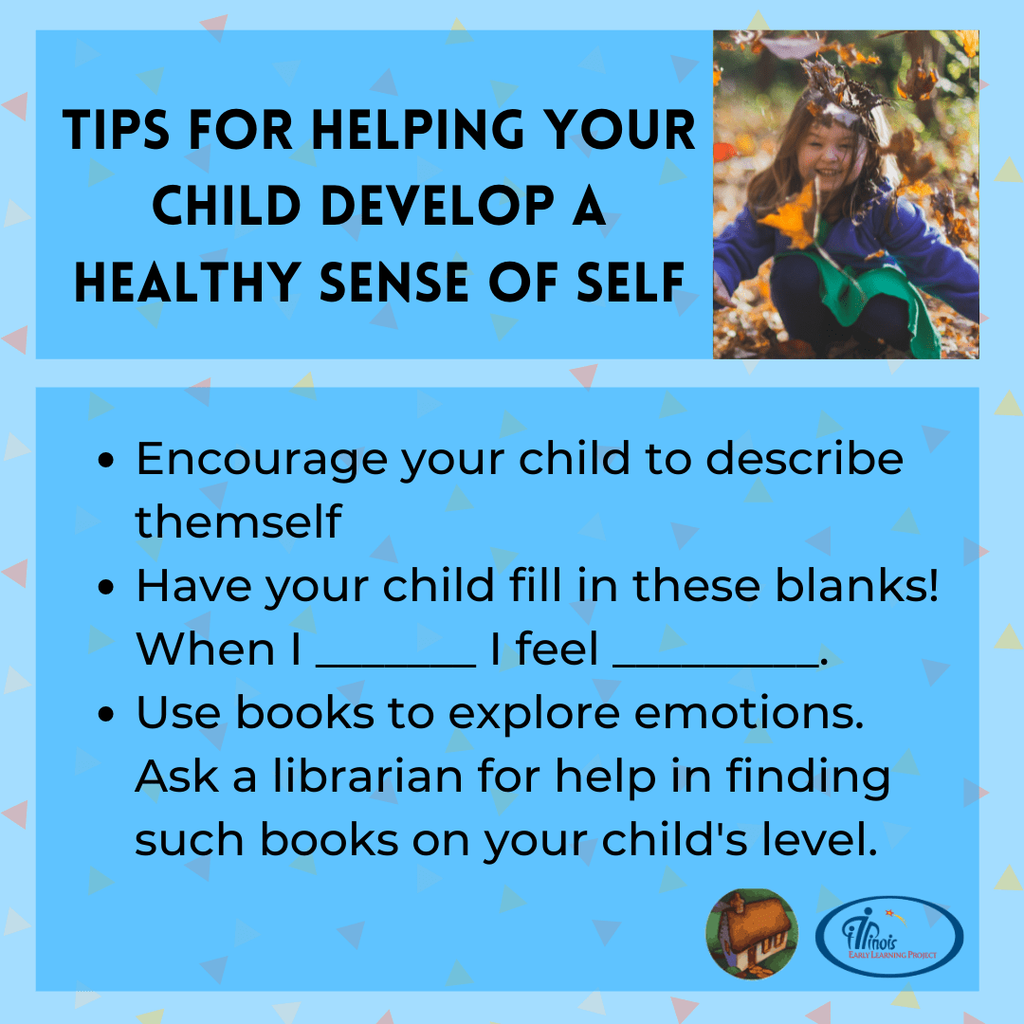 There are many job openings right now! If you are looking for employment, consider checking out the job fair that will be downtown Jacksonville on June, 9th from 4-6PM!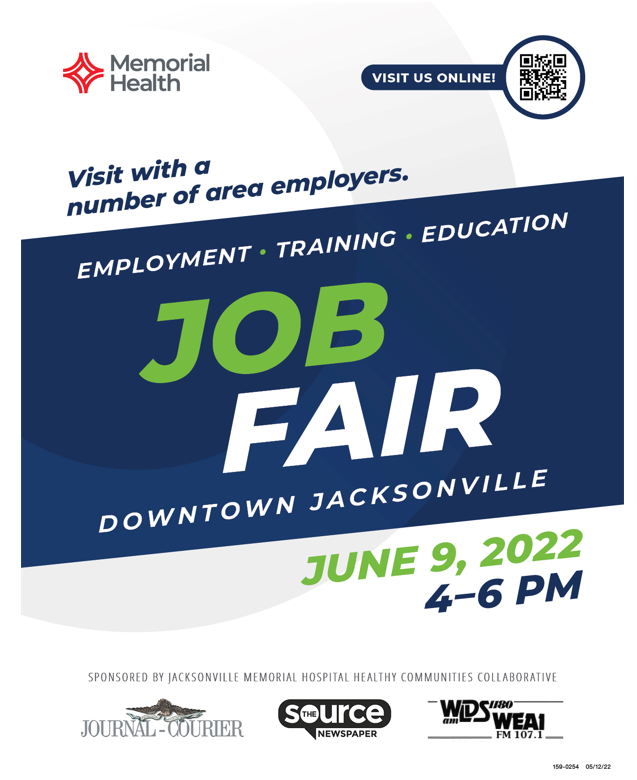 This is a simple, yet great activity that your kids will love. It may even help keep them cool in this heat that we have been having!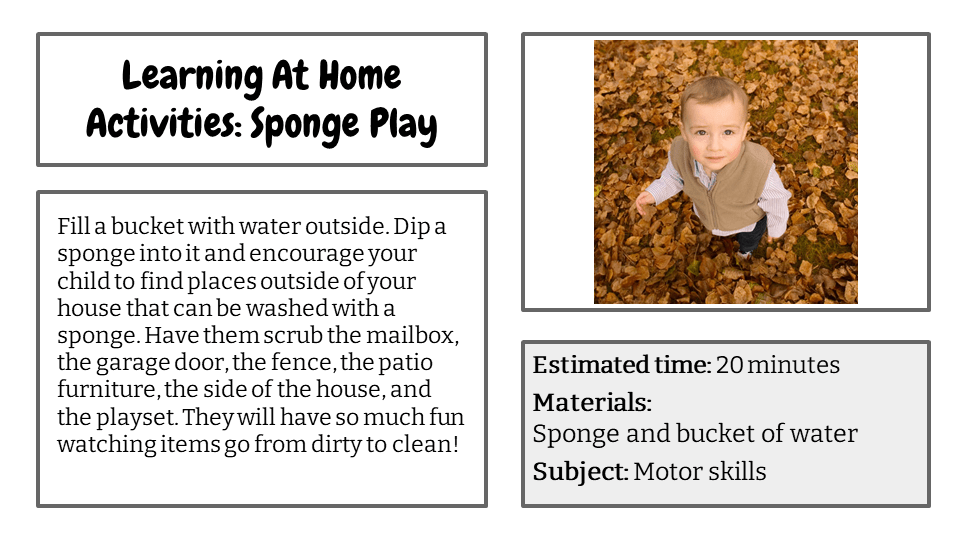 This tip sheet from Illinois Early Learning Project is something to keep in mind. Reach out to your parent educator if you have any concerns with you or your child's mental health.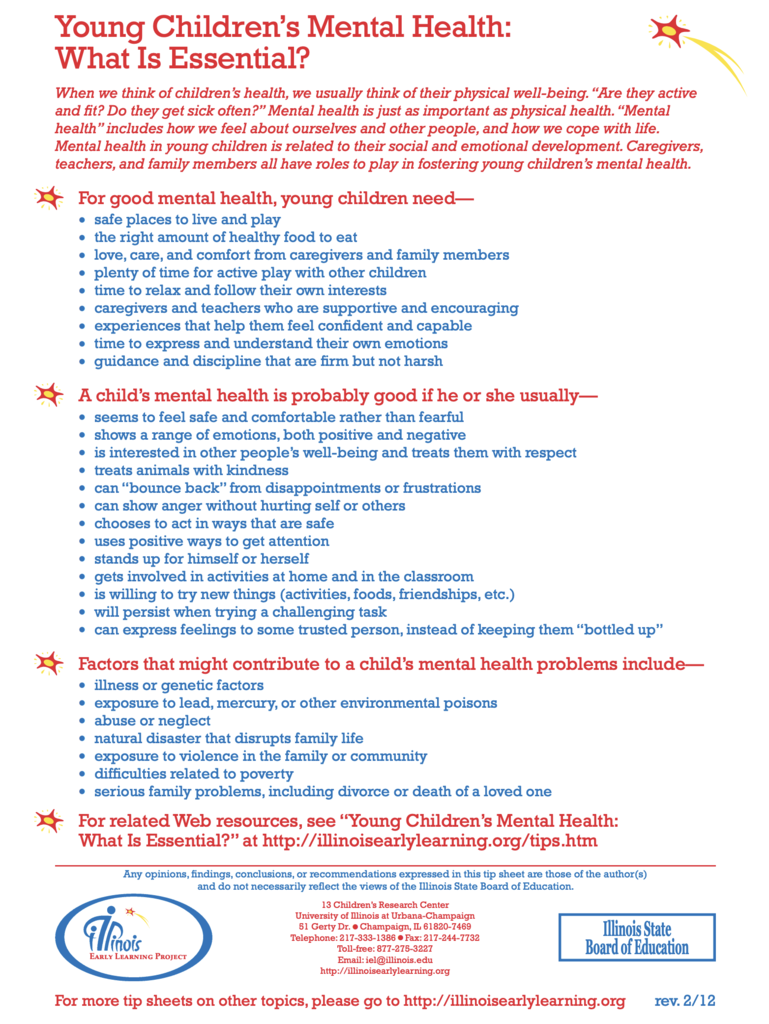 Here is a cute and fun activity to do with your kids. Go around the yard with your child and pick dandelions. Have your child use the dandelions as paint brushes to create you a beautiful piece of art work. If you want to take it a step further, before your child starts painting, put painters tape down on the canvas to spell out their name. After they are done painting and the paint is dry, help your child peel the tape up to reveal their name on their creation!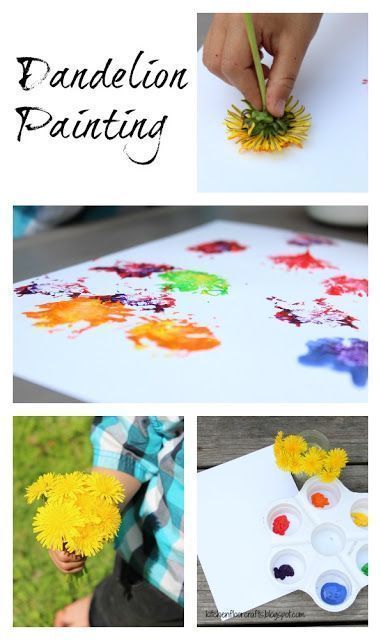 May is Mental Health Awareness Month. Try to talk about feelings with your little one. Are you feeling happy? Sad? Angry? You can also point out characters in story books and movies and talk about how they might be feeling. Point out good behavior and the feelings they may have felt throughout different parts of their day. For example, "I know you may have been disappointed to give Lucy a turn with the ball, but I am proud of you for sharing." Talking about your feelings and your child's feelings helps them understand that all feelings are ok and that it is good to talk about them.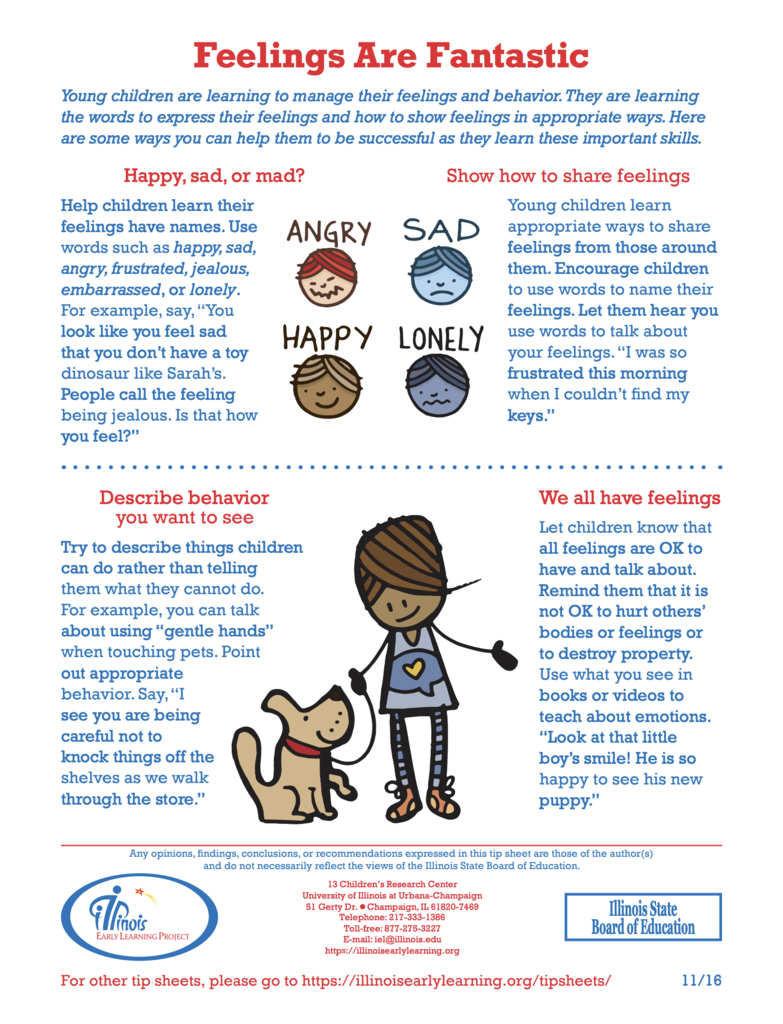 We have a family that is in need of a baby crib. Please let us know if you or someone you know, has one to donate.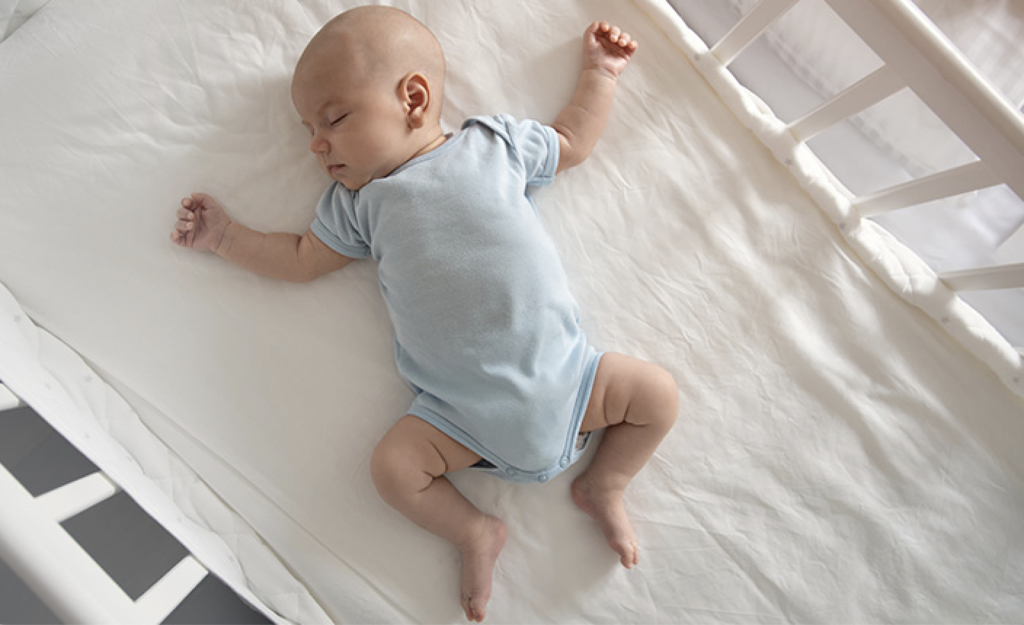 Talk about the weather today with your child. Can they describe what it is like outside? Give them some options if they need it. For example as them if it is hot or cold out. Have them play outside, if the weather permits. They can jump in a mud puddle or drive match box cars threw the shallow water.