Earth Day is this this coming Friday. A simple activity to do with your little ones is to have them decorate a coffee filter with green and blue markers. Once they have the coffee filter colored, use a spray bottle to lightly dampen the coffee filter. If you do not have a spray bottle, with wet hands, flick water on to the filter. As the colors get wet and blend together, the filter looks more like the earth.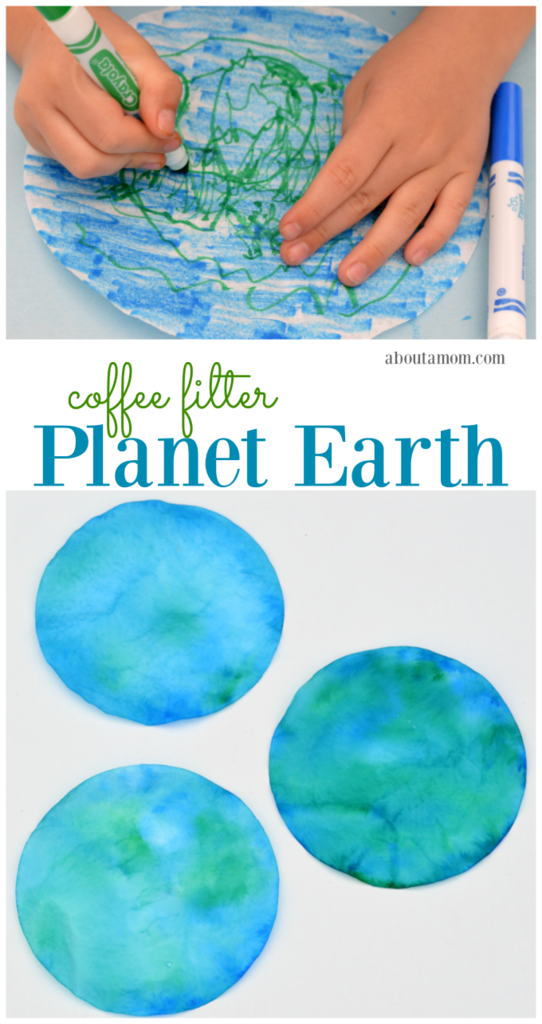 Due to the weather, we are moving the Bright Future's Easter Egg Hunt up to tomorrow, Tuesday, April 12th. This event will still be at the Bright Future's office from 1-2pm. Please let your parent educator know if you will be able to make it. Sorry for the inconvenience, but hope to see you all there!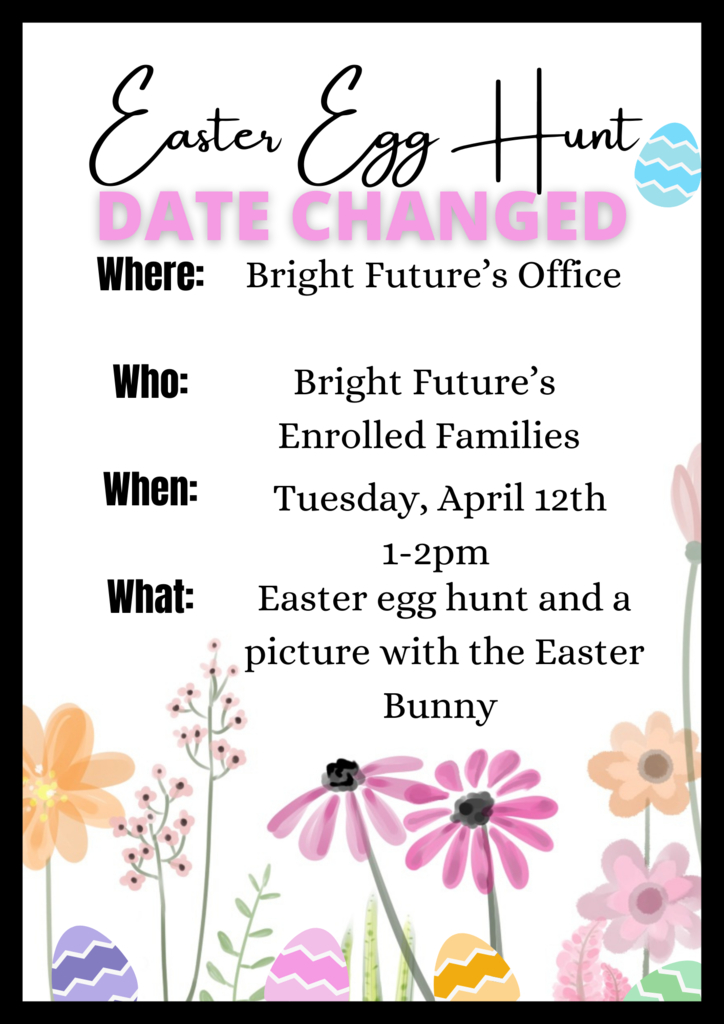 Today we are celebrating The Week of the Young Child with Family Friday. Family time is so special and important. Family time promotes social interaction, which involves practicing appropriate and positive interactions with others to support the child's developing social skills. Check out the Family Fun Bingo Board below. Can you and your family complete the entire board? #WOY22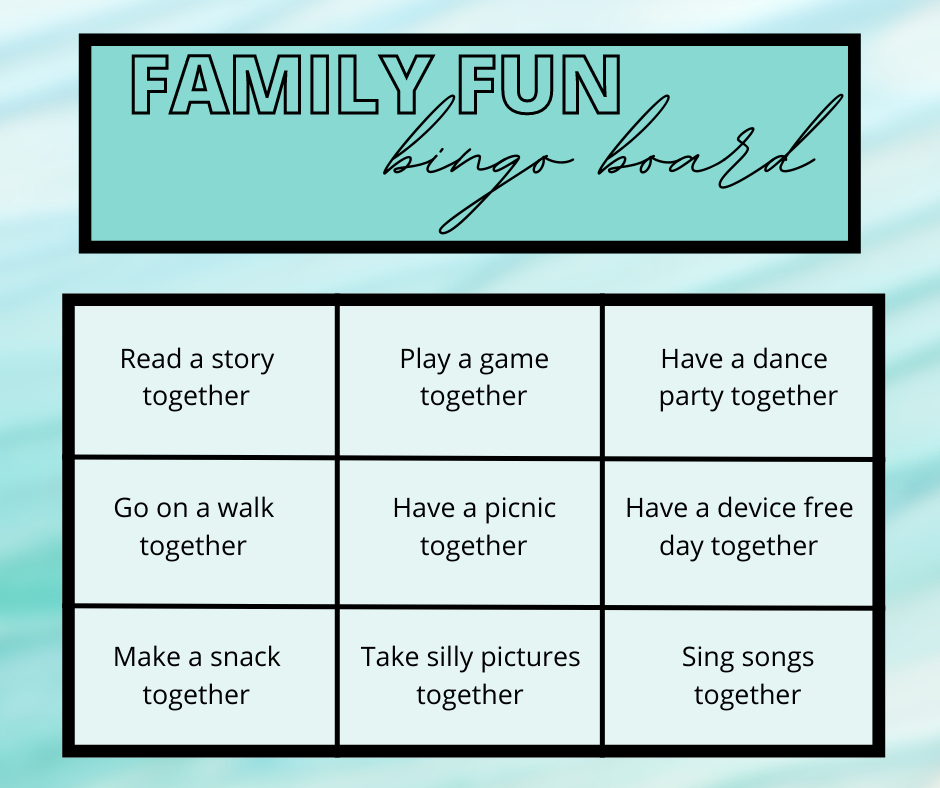 Today we are celebrating The Week of the Young Child with Artsy Thursday! So many social skills are developed when children are engaged in making choices, using their imaginations, and creating with their hands! Check out the different Easter/Spring craft ideas below for inspiration! @IllinoisAEYC #WOYC22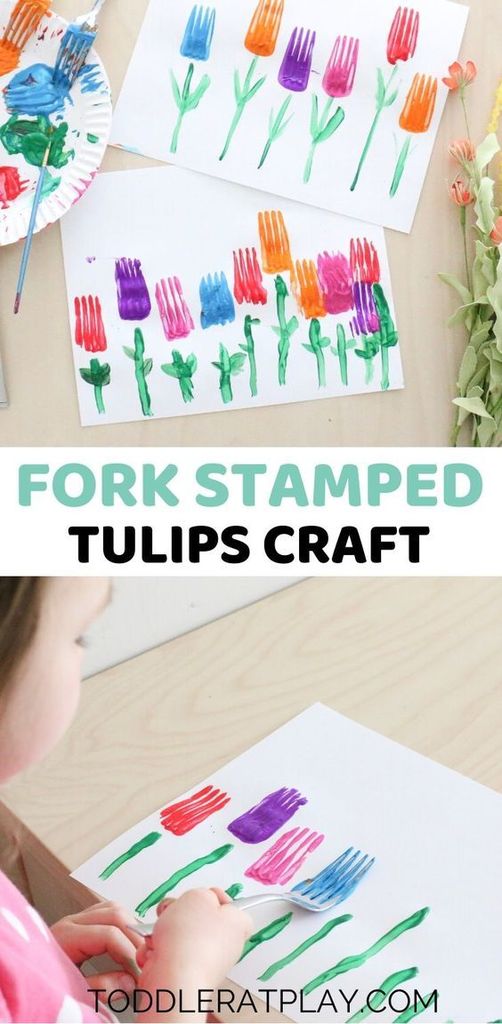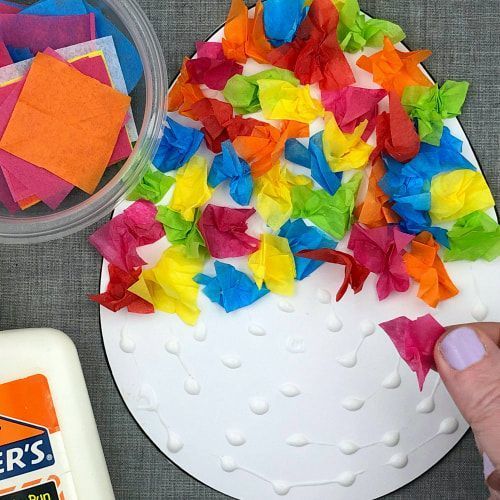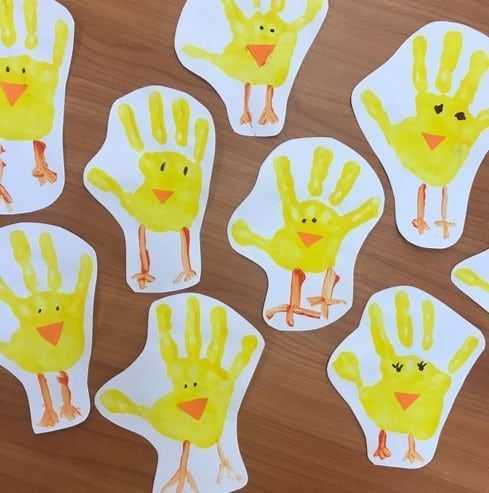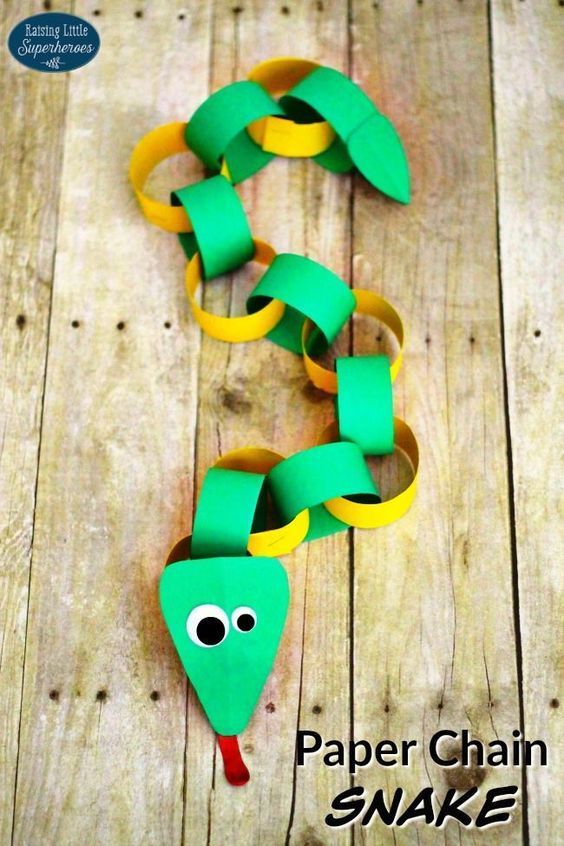 Today we are celebrating The Week of the Young Child with Work Together Wednesday. When children build together they experience teamwork and develop their social and early literacy skills. It just so happens that tonight is our STEAM NIGHT at NGE. This is a perfect way to celebrate Work Together Wednesday! STEAM is (often hands-on) experiences that support building understanding and vocabulary, critical thinking, problem solving, communication, and reflection. Tonight we will be creating opportunities for children to learn about the world through STEAM. Be sure to come by the Bright Futures station along with the many others! Hope we see you tonight!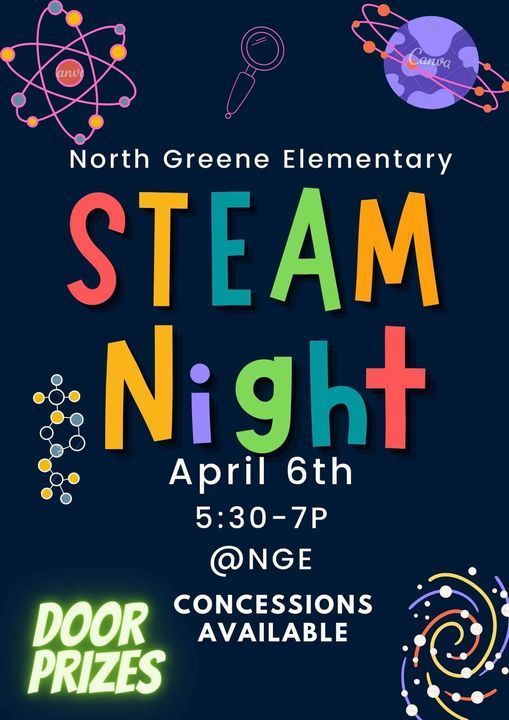 Today for The Week of the Young Child we celebrate with Tasty Tuesday! Tasty Tuesday isn't just about eating your favorite snacks together. It's also about cooking together and connecting math with literacy skills and science while introducing ways to incorporate healthy habits into children's lifestyles. Follow the link below to find a spin on veggie pizza- making it into a cut carrot for the perfect spring snack!
https://www.superhealthykids.com/veggie-flatbread-pizza-recipe/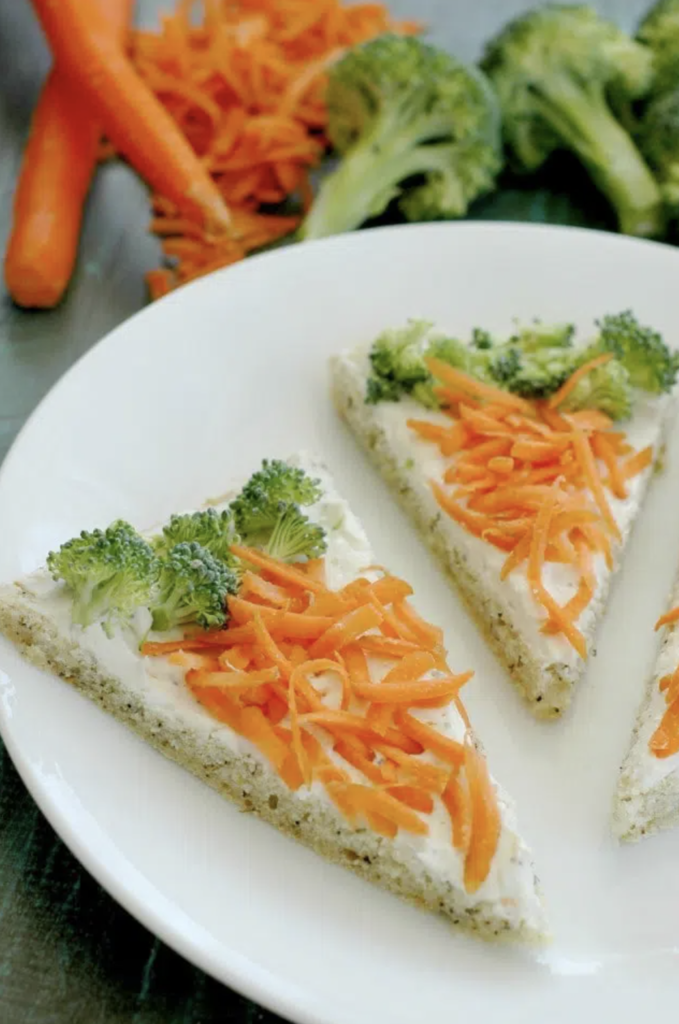 This week is the Week of the Young Child. It helps celebrate early childhood programs and services here in Illinois. Today we are celebrating with Music Monday! Music is a wonderful tool to use when playing and interaction with our children. Follow the link below to see what the benefits are when we sing to our babies and young children.
https://www.naeyc.org/our-work/families/10-ways-babies-learn-sing-to-them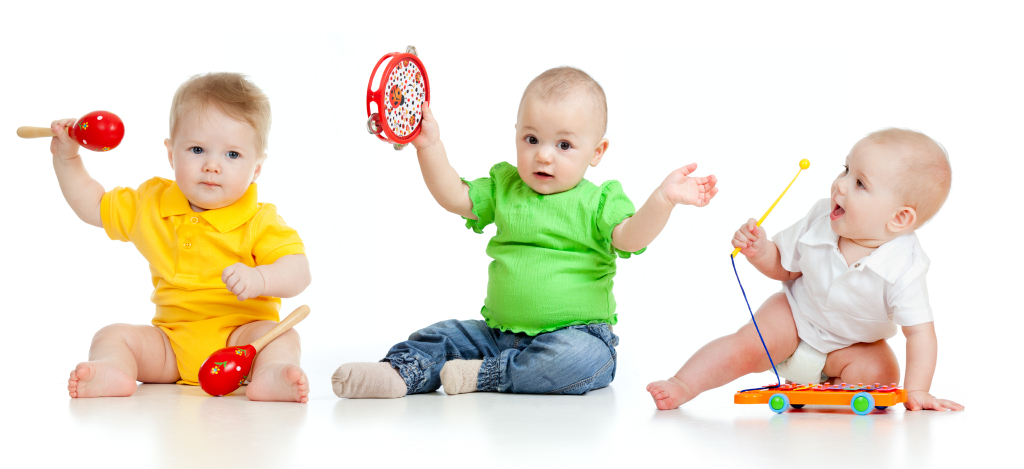 Covid-19 Vaccination Clinics available at Greene County Health Department.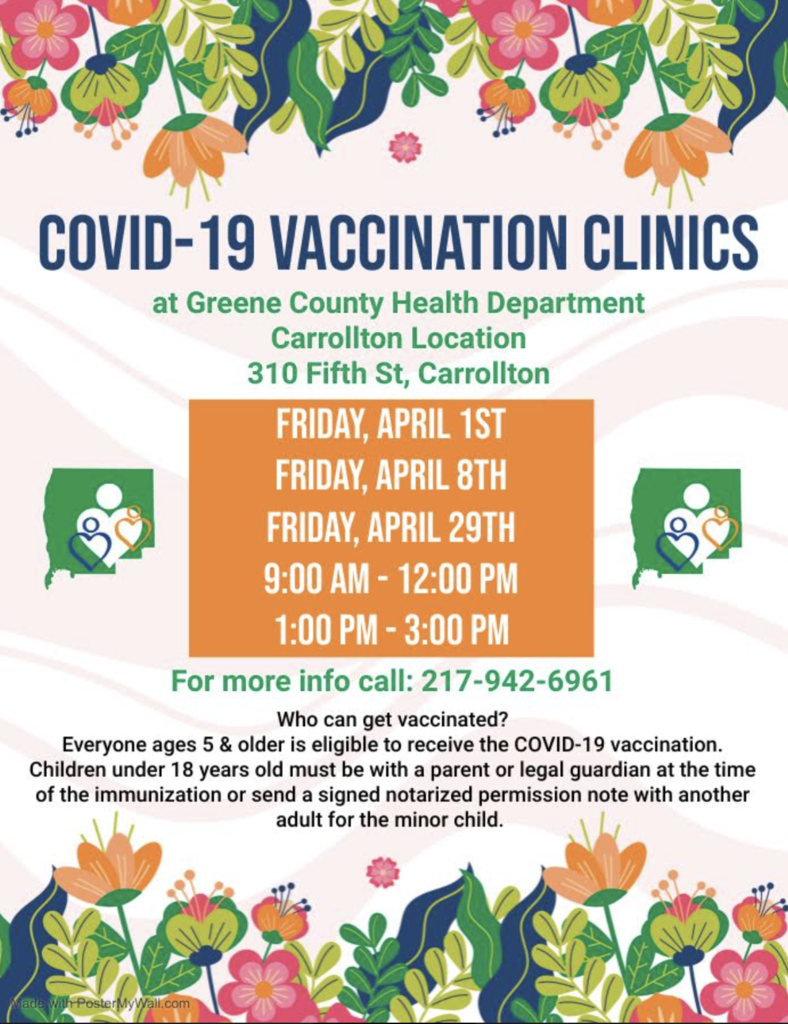 Don't forget to wear your blue today to show your commitment to preventing child abuse! No child deserves abuse. #GreatChildhoods #GoBlueIllinois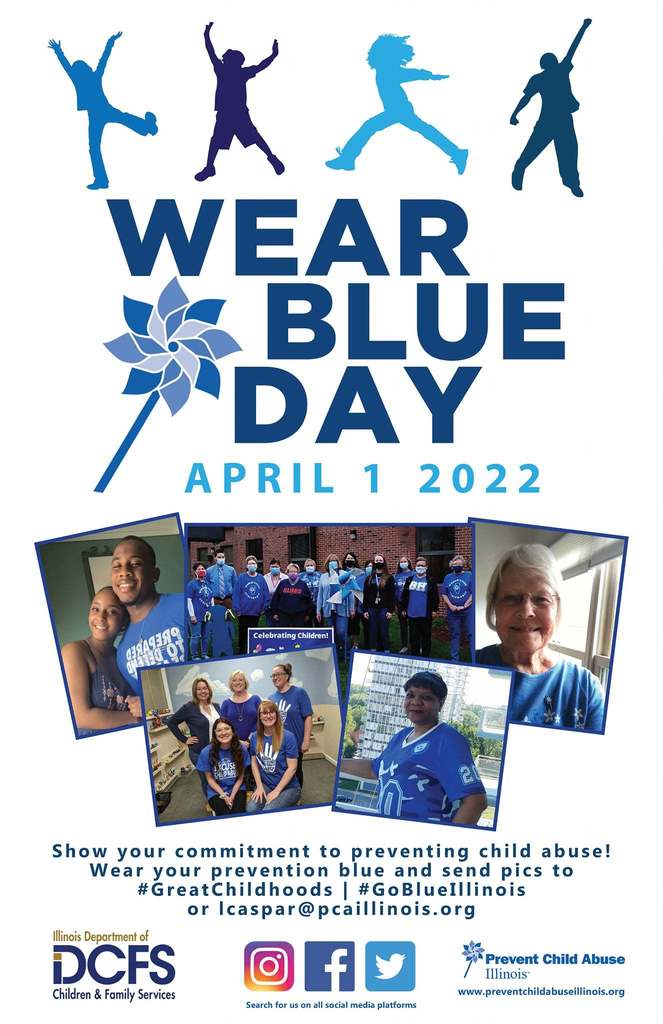 From April 18th-30th you can bring your expired or damaged car seat to a Target store location and redeem a coupon on their Target app or Target.com/circle. This event occurs twice a year.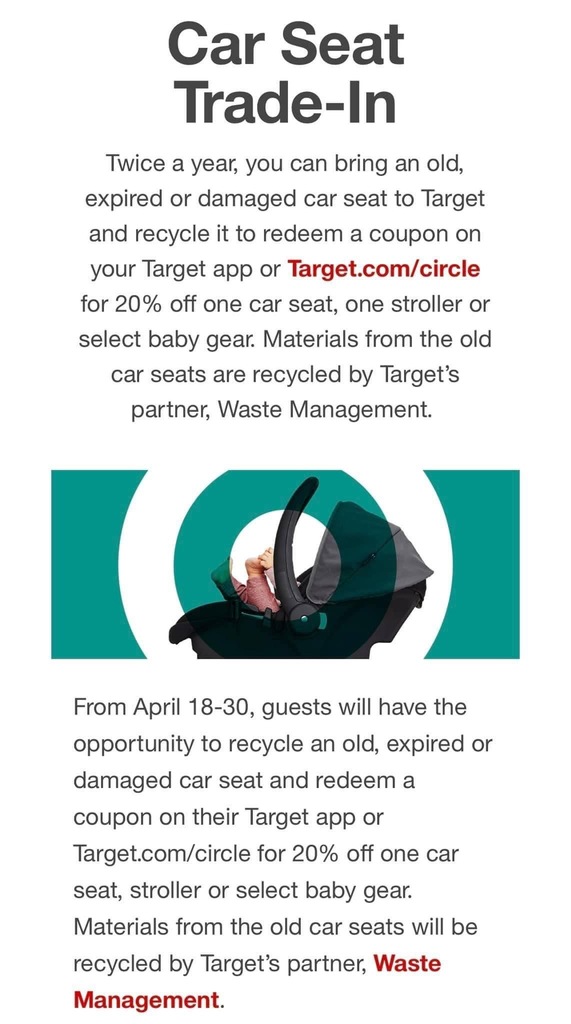 Here is a cute snack/craft idea to do with your kiddos. Poke one end of the pipe cleaner into a marshmallow. Your child can then thread colored cereal rings such as Fruit Loops onto a pipe cleaner. Then place another marshmallow onto the other end of the pipe cleaner and bend the pipe cleaner into an arch. The marshmallows will allow the rainbow to stand up right.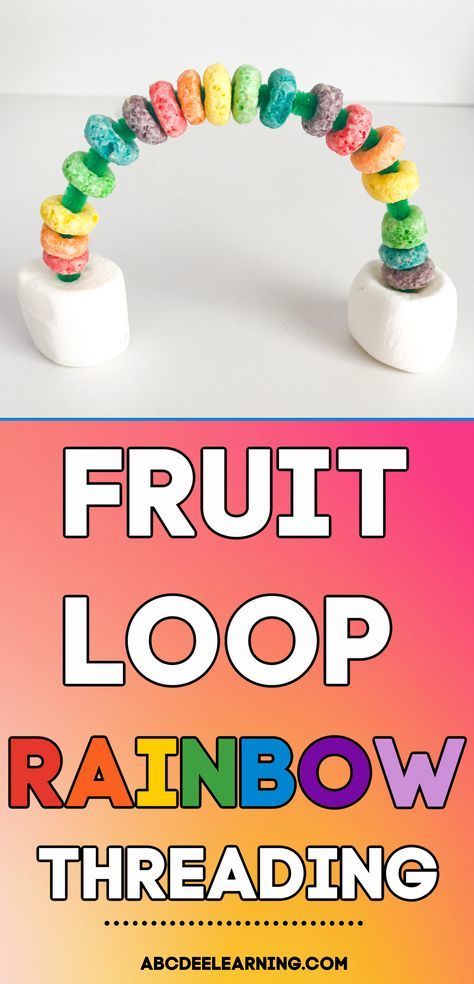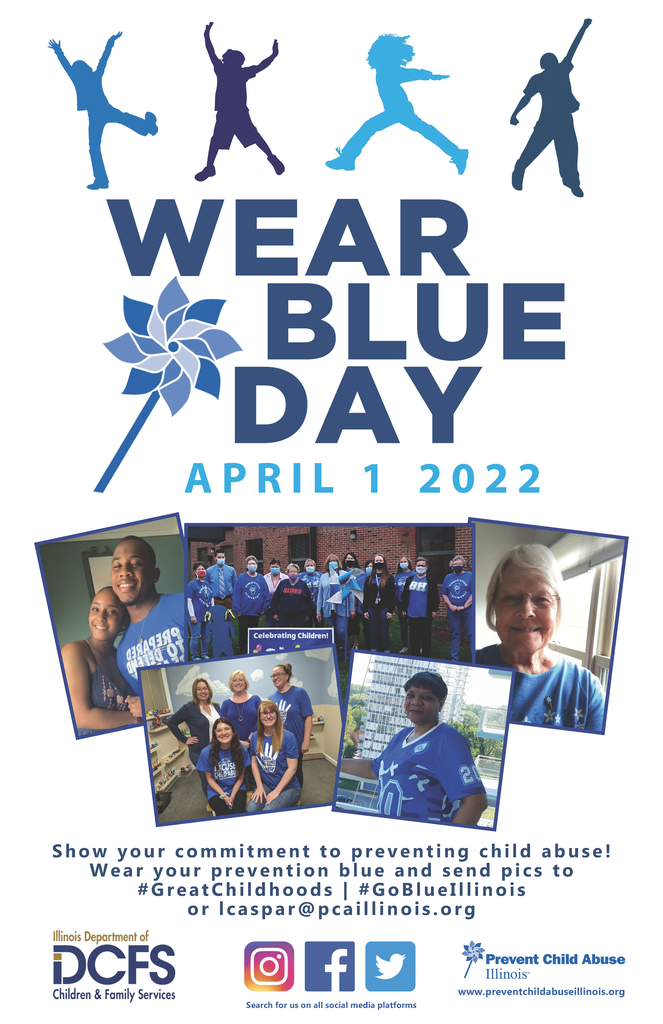 Come to NGE on April 6th from 5:30-7:00PM as Bright Futures teams up with the elementary school for STEAM NIGHT! Concessions will be available and there will be door prizes!! Hope we see you there!!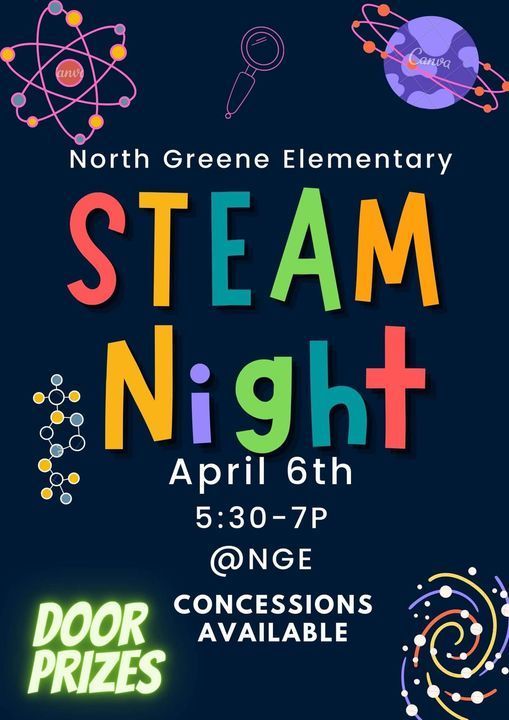 We recently posted an animal motion workout for kids and it seemed to be a hit. Here is another one with a spring them. Have your child do the actions of the animals. After going through all of the animals and their action at least once, ask your child which one is their favorite. Ask them why. You can even talk to them about the details of each animal. Talk about where each animal lives, what they eat, if they can fly or not, what color they are, etc .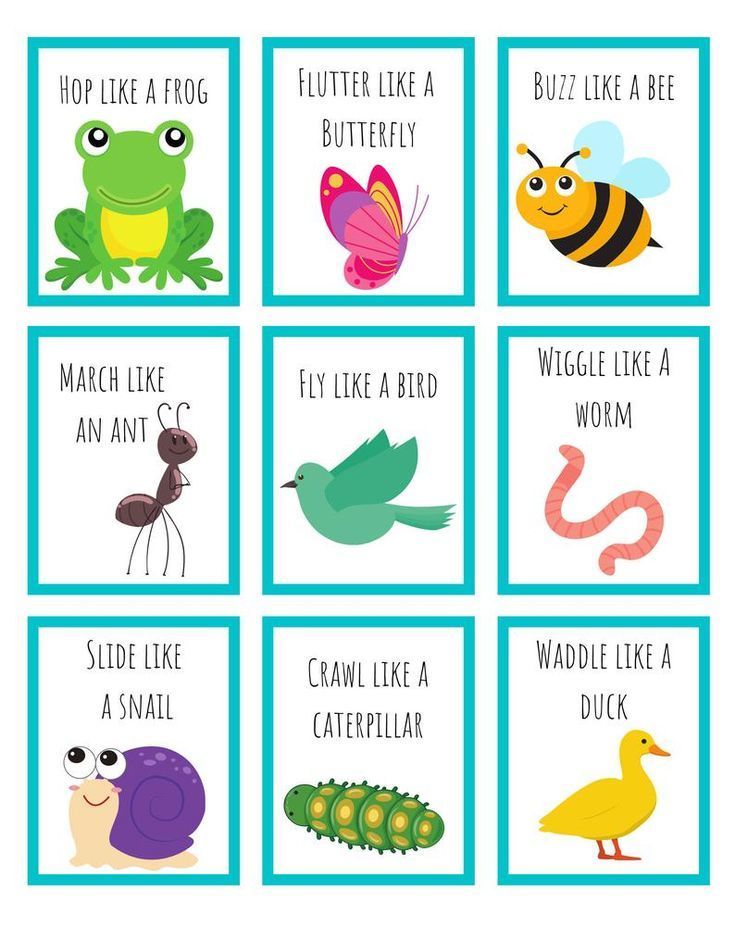 Celebrate St. Patricks Day with your child while seeing if you can find 5 different things that are green. If that is too easy, try to find as many things that are green as possible. Not a lot of green items in your home? Go for a walk or even just walk around the yard. Talk about each item that you and your child find. Is it soft? Hard? Does it smell? Is it big? small? What shape is it? Is it light? Heavy? etc.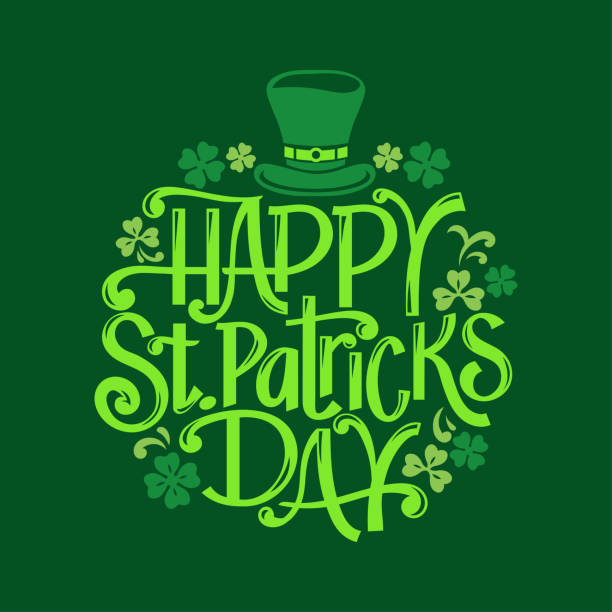 Earth Day is Tuesday, Feb. 22nd. Bright Futures has enrolled in Neighborhood Forest. Parents can sign-up to get a free tree for their child ahead of Earth Day. Trees for kids are distributed via Bright Futures to plant with their family during Earth Week (April 22-30). Follow the link below to sign up for your child's tree.
https://www.neighborhoodforest.org/parent-registration/?school=27018&cyear=2022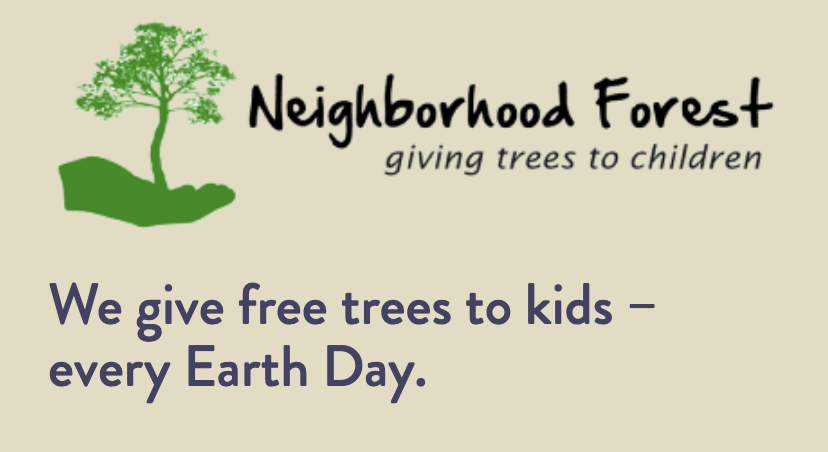 Keep your kids having fun while keeping them active! Try to have them do this "workout". Your kids will love them and you can enjoy the laughter that it brings them!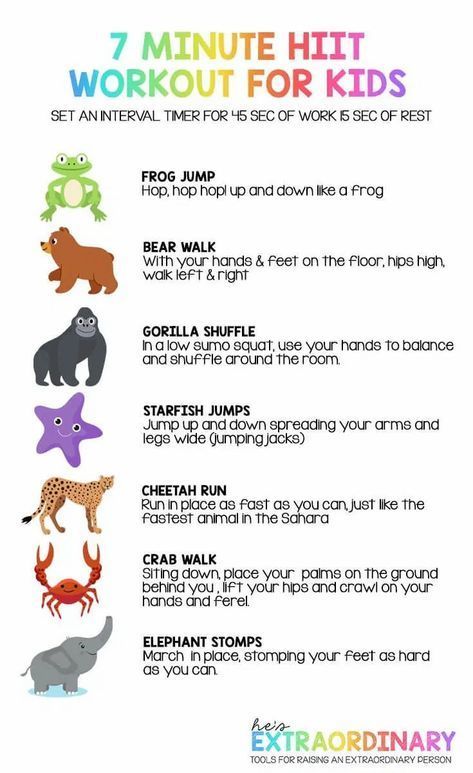 Don't miss out on our Prenatal/Postnatal group connection tomorrow night where one lucky family will win a car seat! We are teaming up with the Greene County Health Department and Abby Moody. Come learn more about WIC, breast feeding, infant massage, car seat safety, safe sleep, and postpartum. Supper will be provided.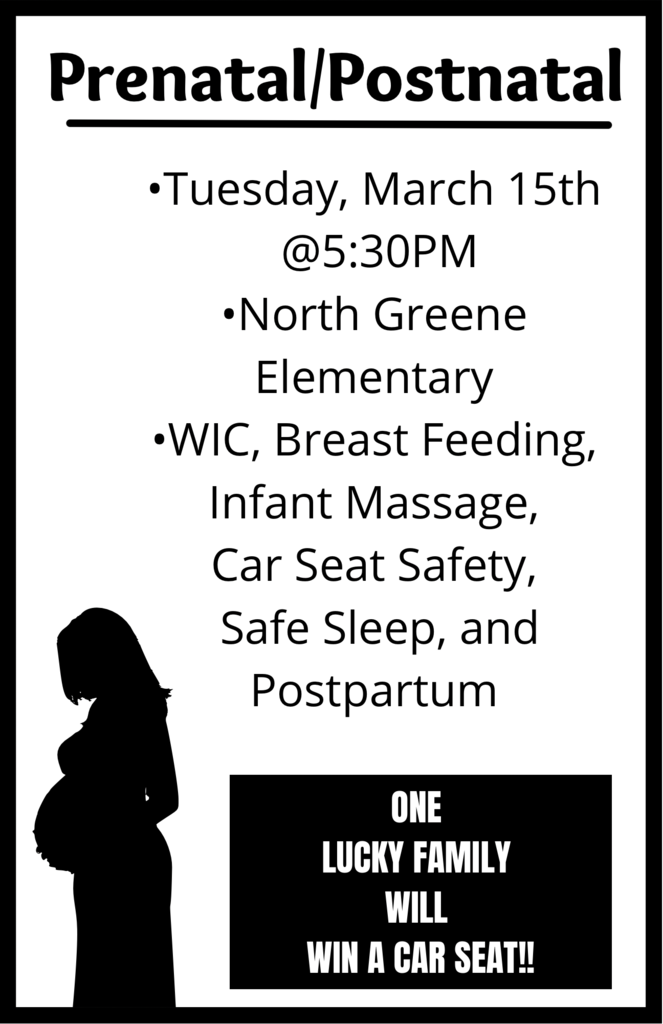 Today is Social Emotional Learning Day! Social/emotional skills are very important and benefit everyone in multiple ways. These skills can help one regulate emotions, manage stress, improve academically, improve mental health, etc. Parents can promote social/emotional learning in a variety of ways. For example, setting daily routines, asking questions, listening actively, using eye contact, talking about feelings, and even playing with their children. #SELday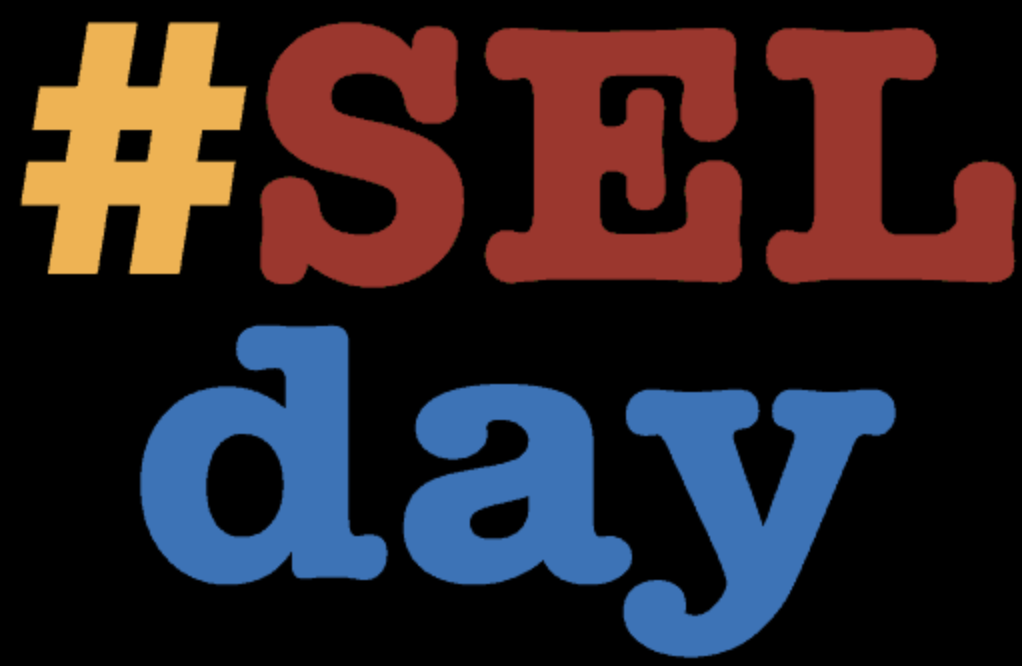 Even though your child is young, giving them small chores can have benefits in more than one way. Small chores can teach life skills, foster independence, give them a sense of responsibility, and even help with building routines. When giving your child chores try to help make it fun and keep in mind that perfection is not the goal.