North Greene Homecoming 2022 Monday's Dress Up Theme: Band T-Shirts over the Decades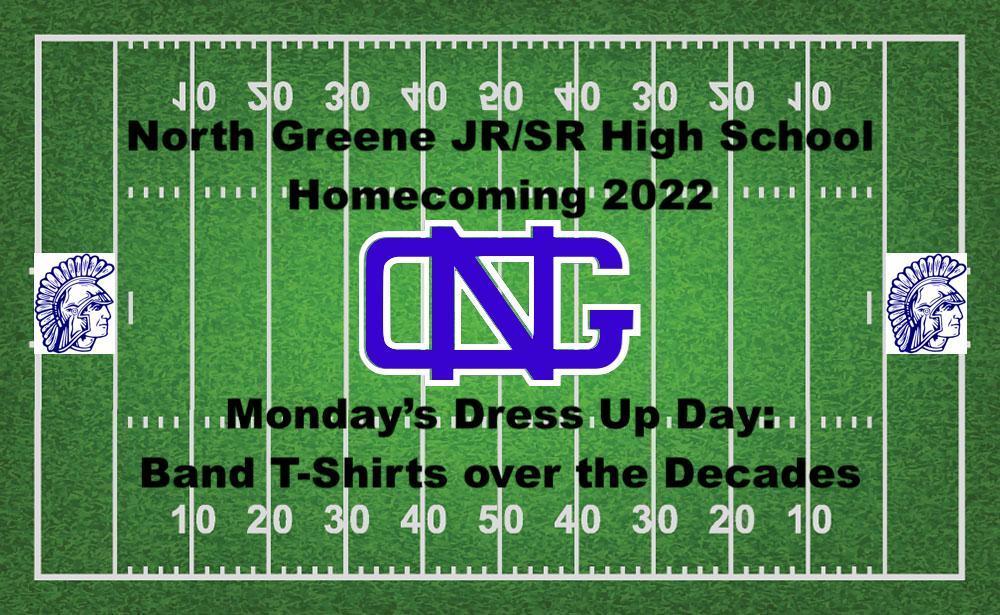 This Thursday's Spartan Spotlight showcases the talents of three outstanding educators at North Greene. Sarah Coultas-HS Health/Drivers Ed, Jackie Kessinger-HS English, Tracy Dirksmeyer-HS Paraprofessional. Great job ladies!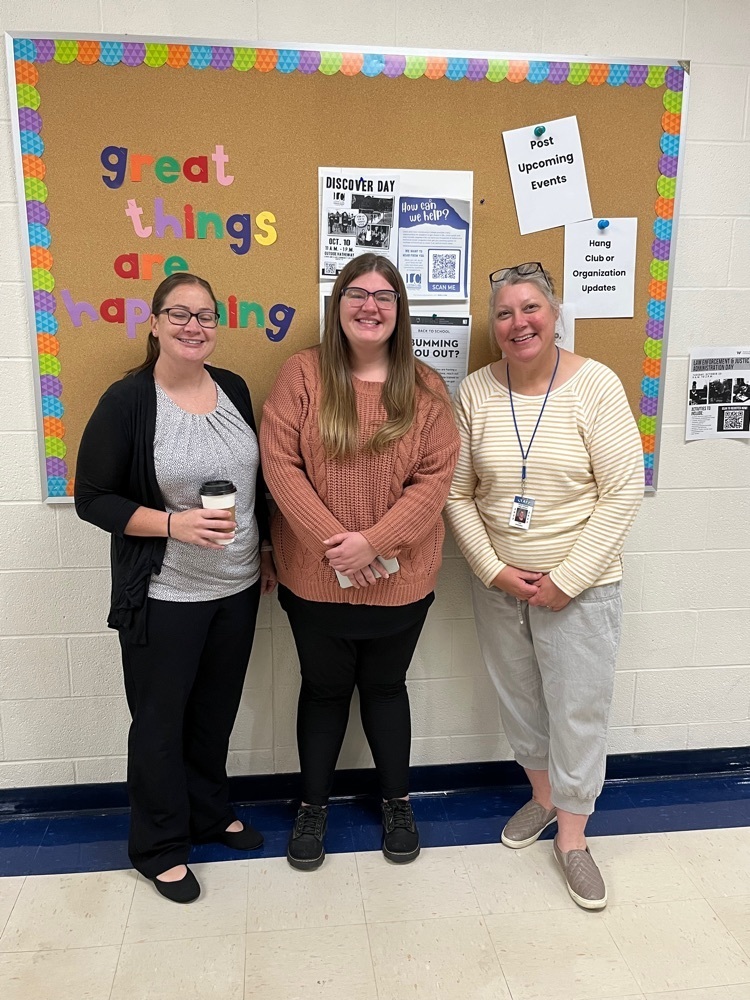 North Greene 8th Graders collaborating to tackle new challenges with their science experiments.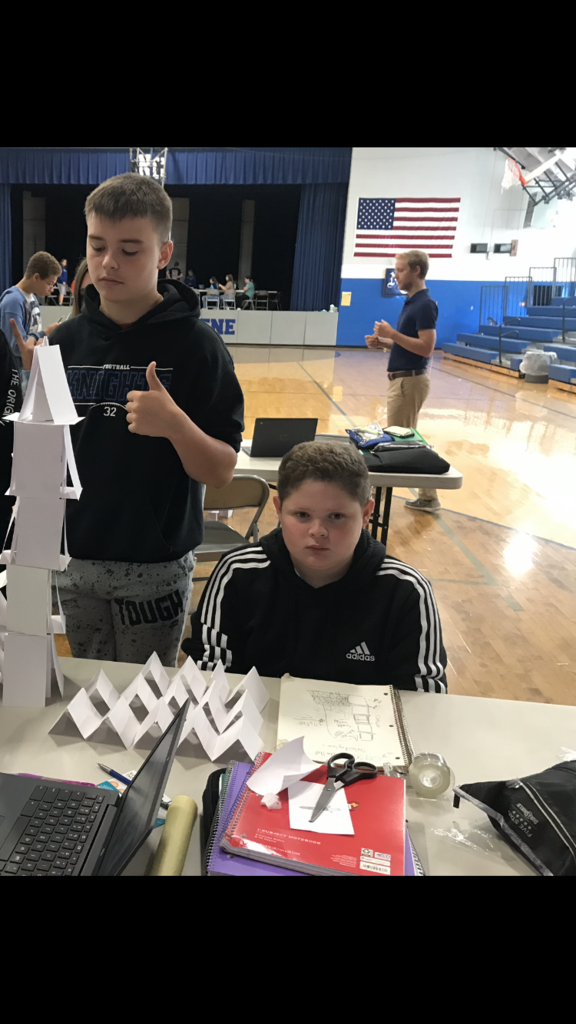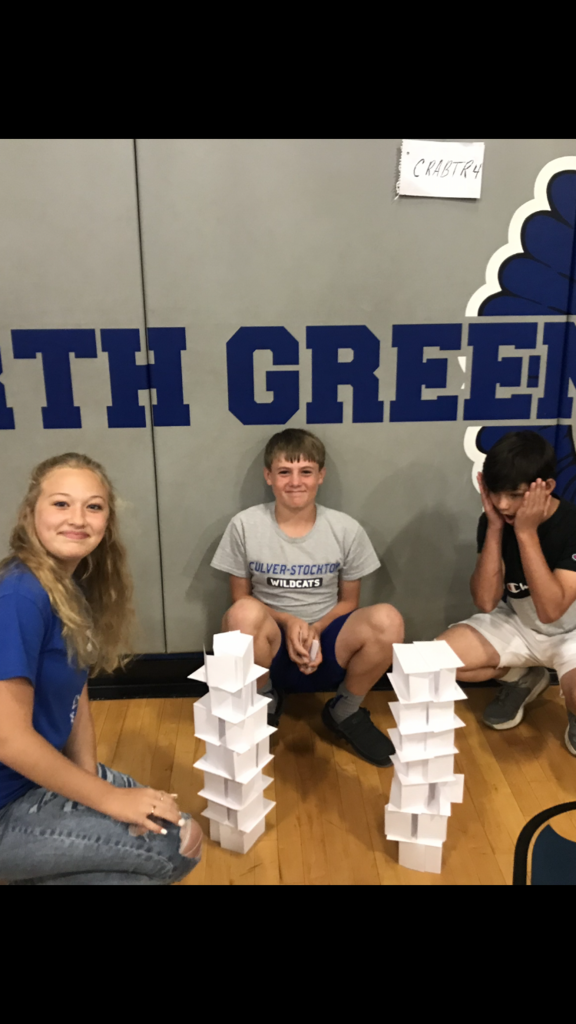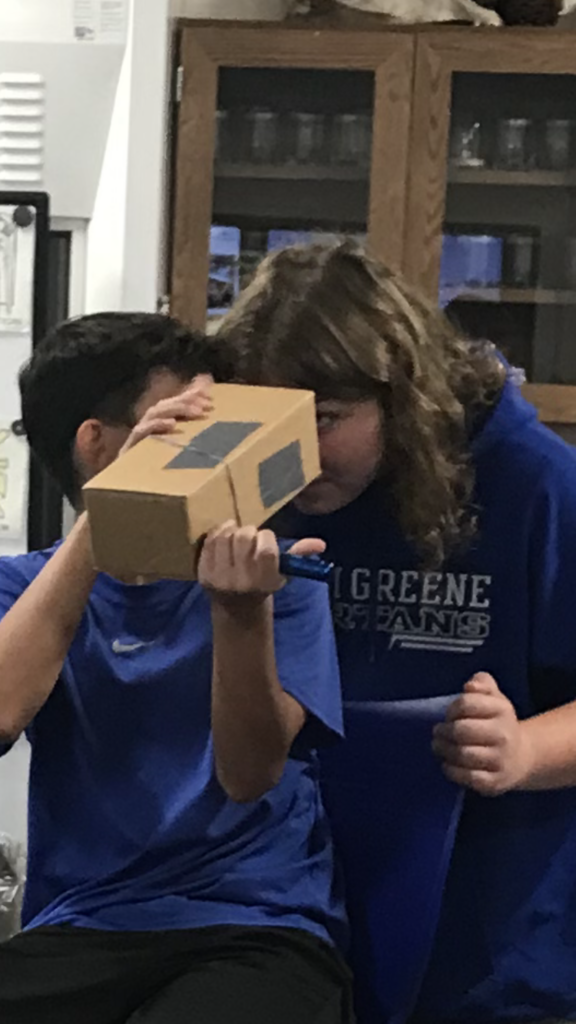 Ms. Crabtree and the North Greene Junior High Nature Club enjoyed a great evening at Doe Run Education Works to do their part in learning about conservation.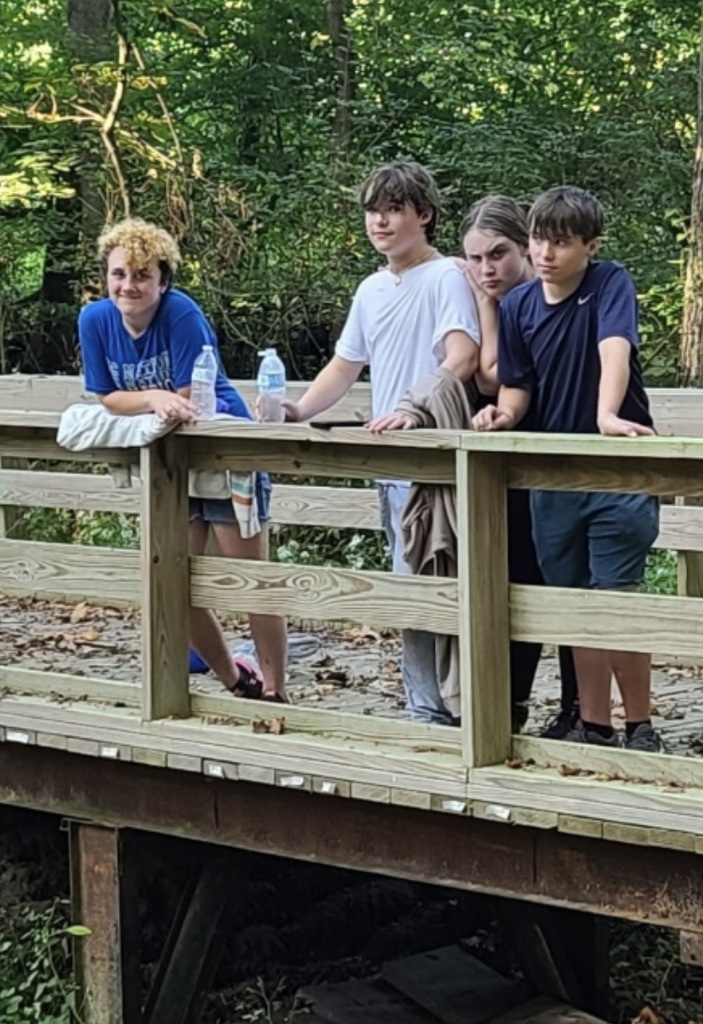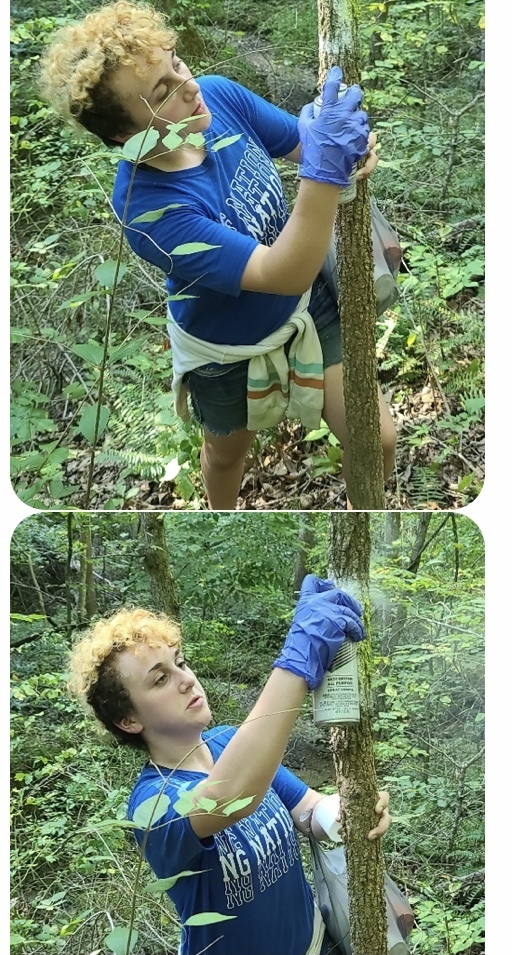 North Greene High School Homecoming Events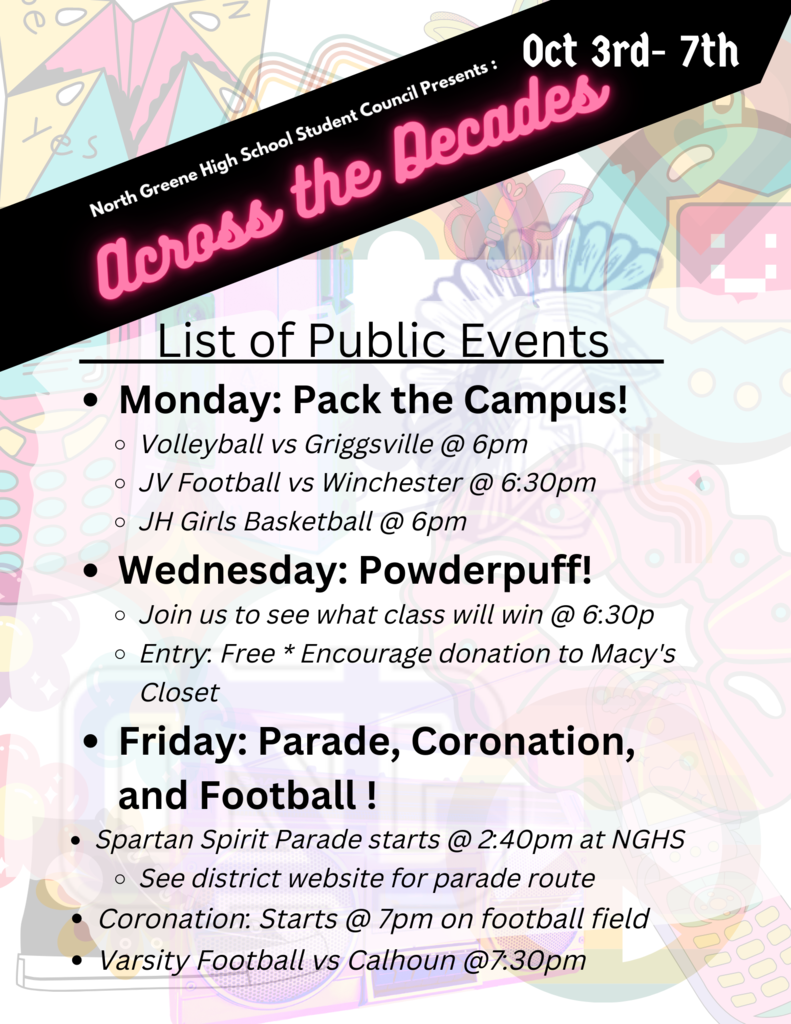 Reminder: The North Greene JV Football game tonight has been canceled, and will be rescheduled at a later date.

Spartan Cheerleaders doing their part to boost the team. Great job ladies.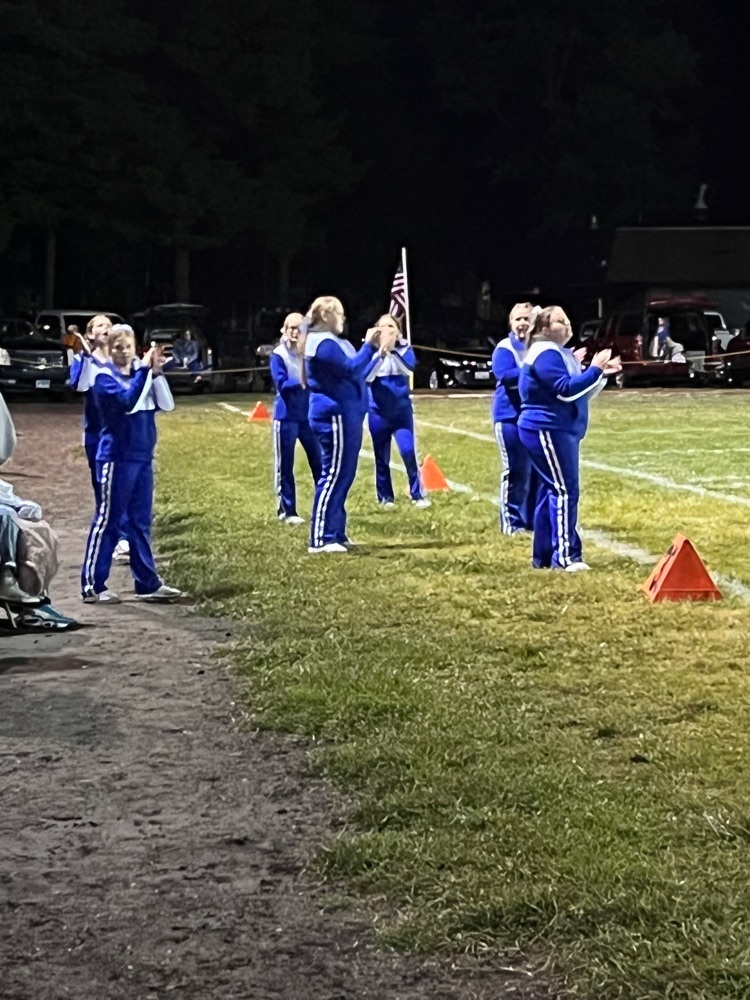 Spartans strike first as they lead the Wolves 8-0, scoring on their opening drive.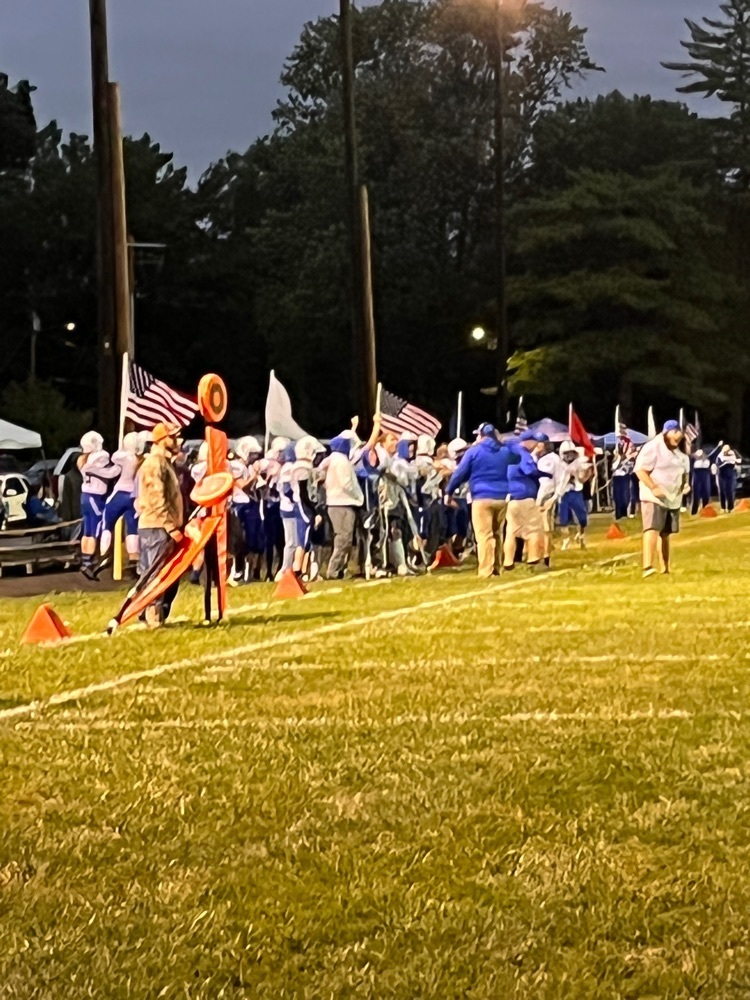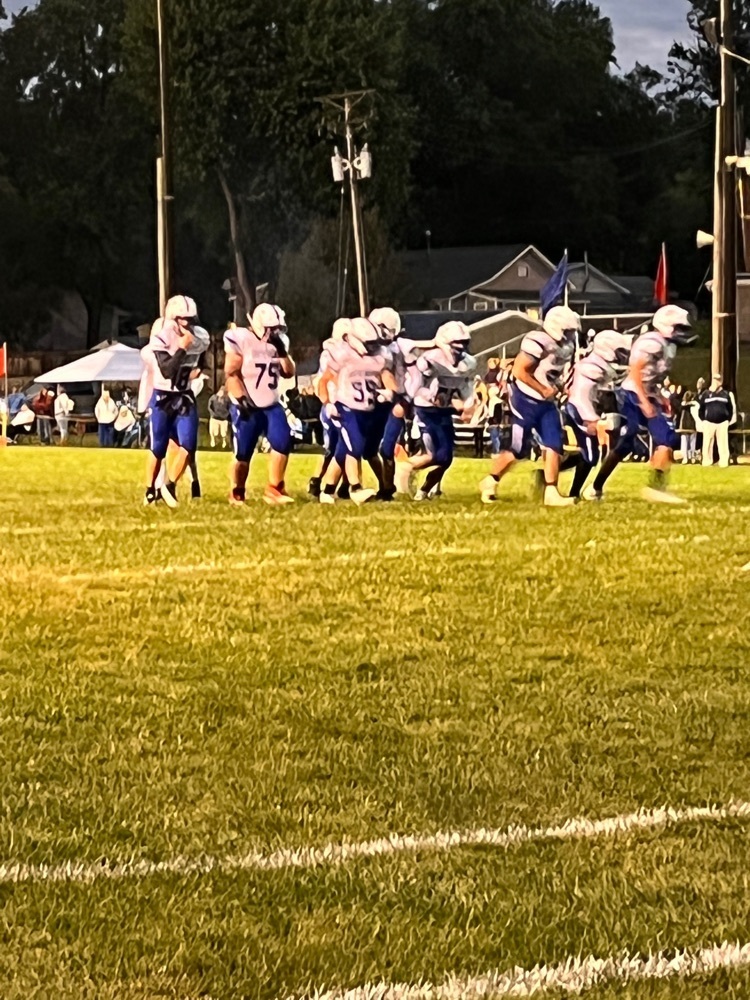 This Thursday's Spartan Spotlight recognizes the outstanding contributions from these three educators. Gina Edwards-8th Grade ELA, Clancy Maher-HS Science, Maggie Tarr-HS and JH Art. Great job ladies. Keep up the good work.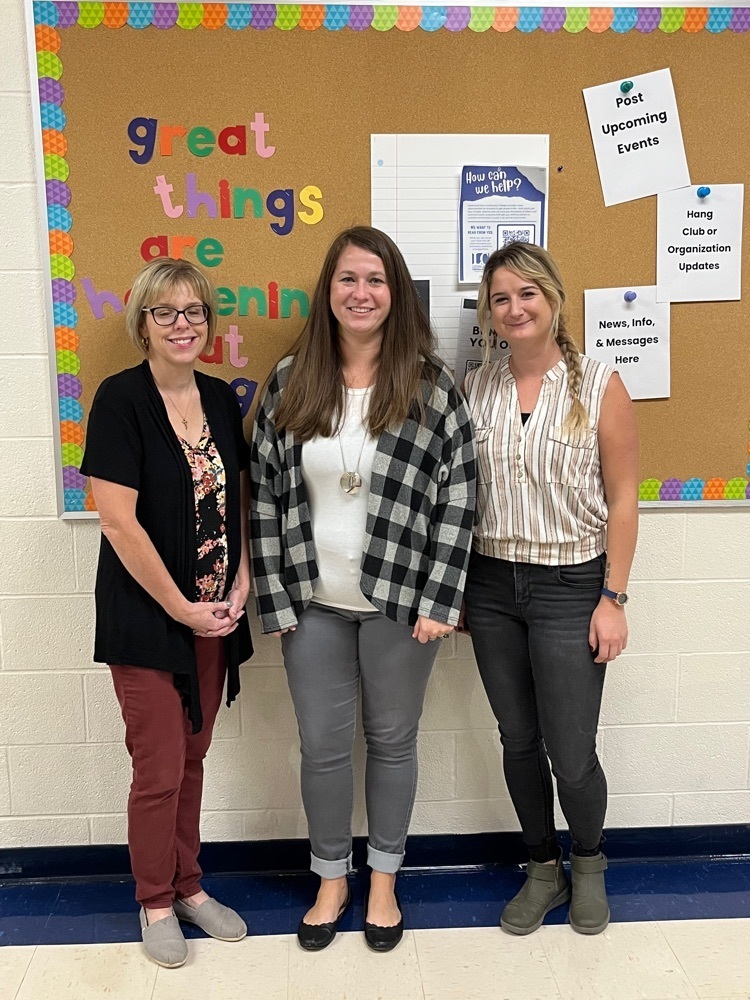 Spartans prepare for battle as they take on the Hawks in a WIVC South showdown.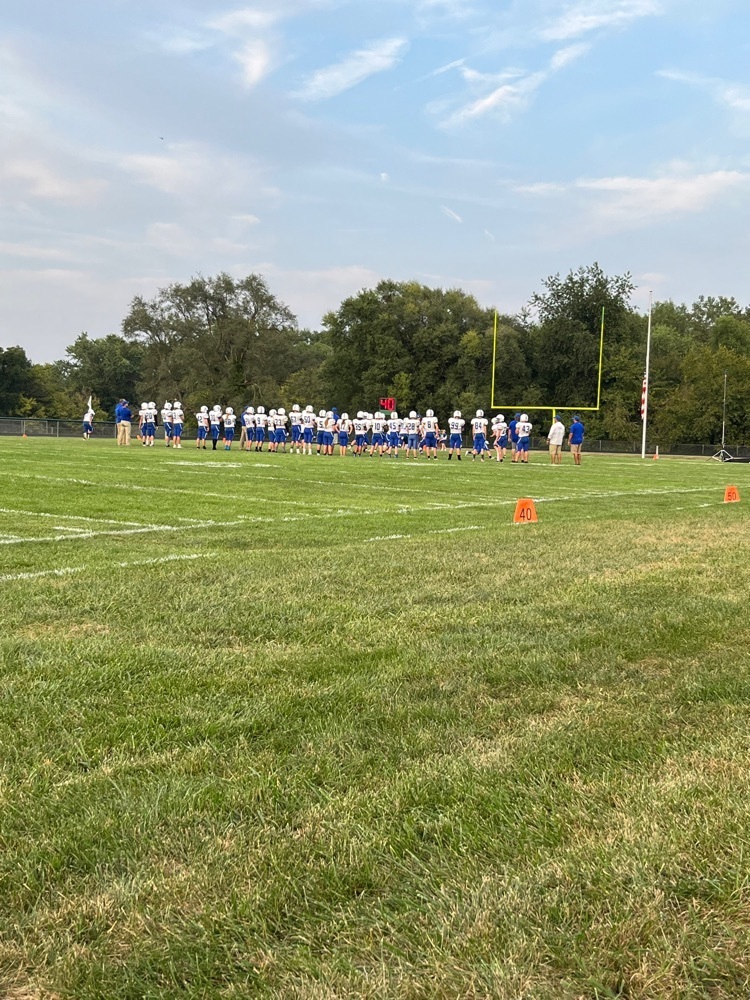 Meet the North Greene Fall Senior Athletes.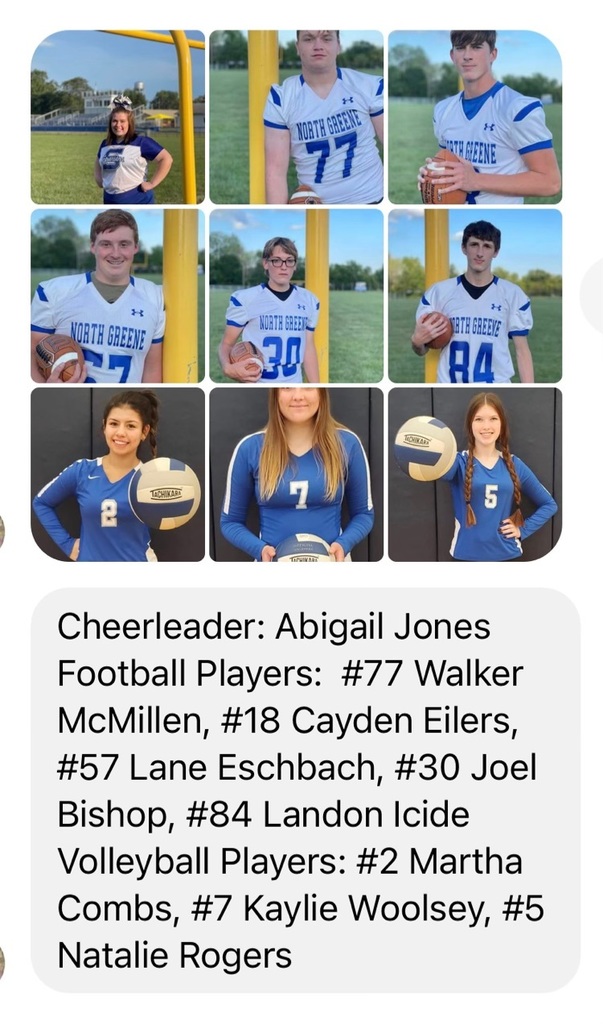 Story time for the Spartan Army after NG Volleyball's first set victory over South Fulton tonight.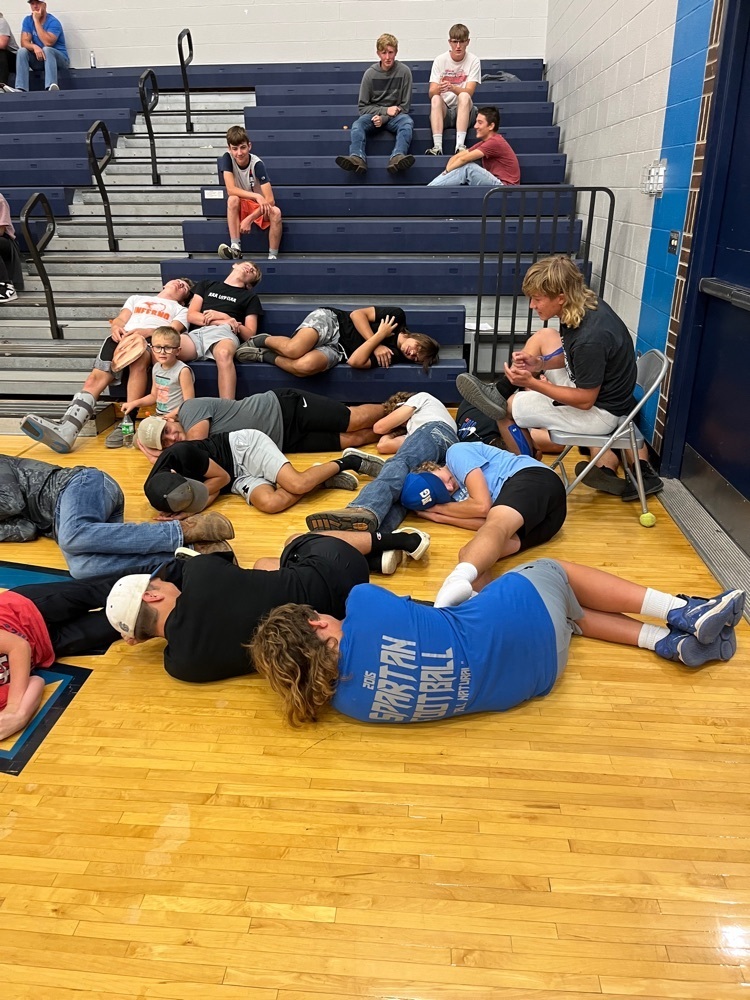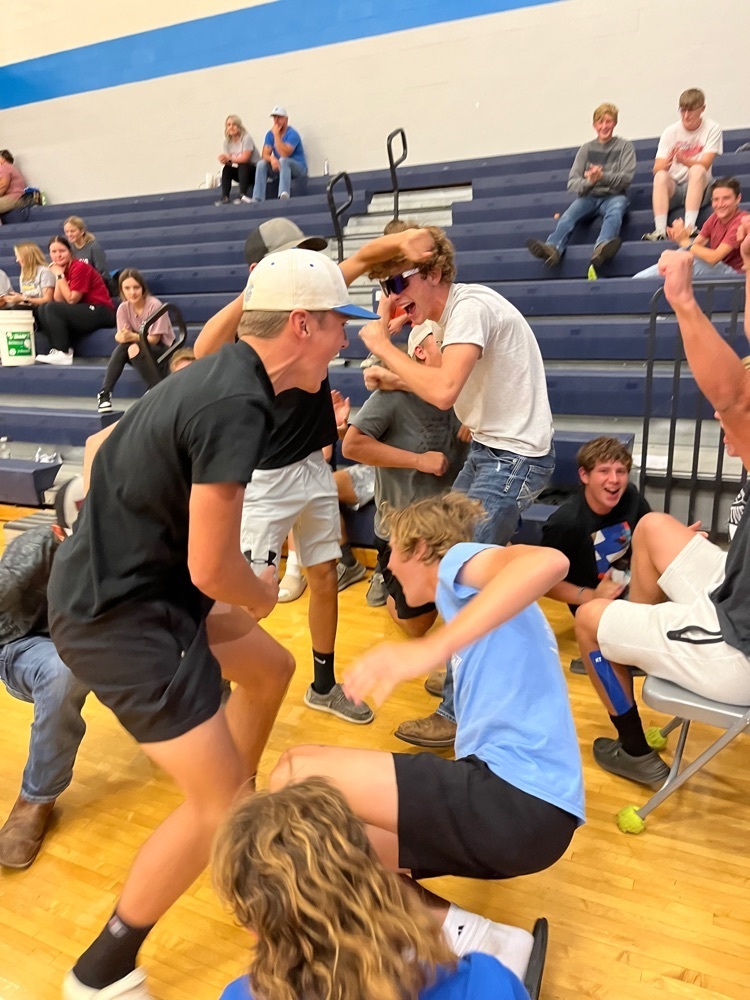 Today's Spartan Spotlight recognizes a trio of amazing people that serve the students of North Greene JR/SR High School. Ms. Amanda Peebles-HS Special Ed, Ms. Kerri Hull-Paraprofessional, Mr. Logan Staats-JH Careers/Coding. Thank you for your efforts.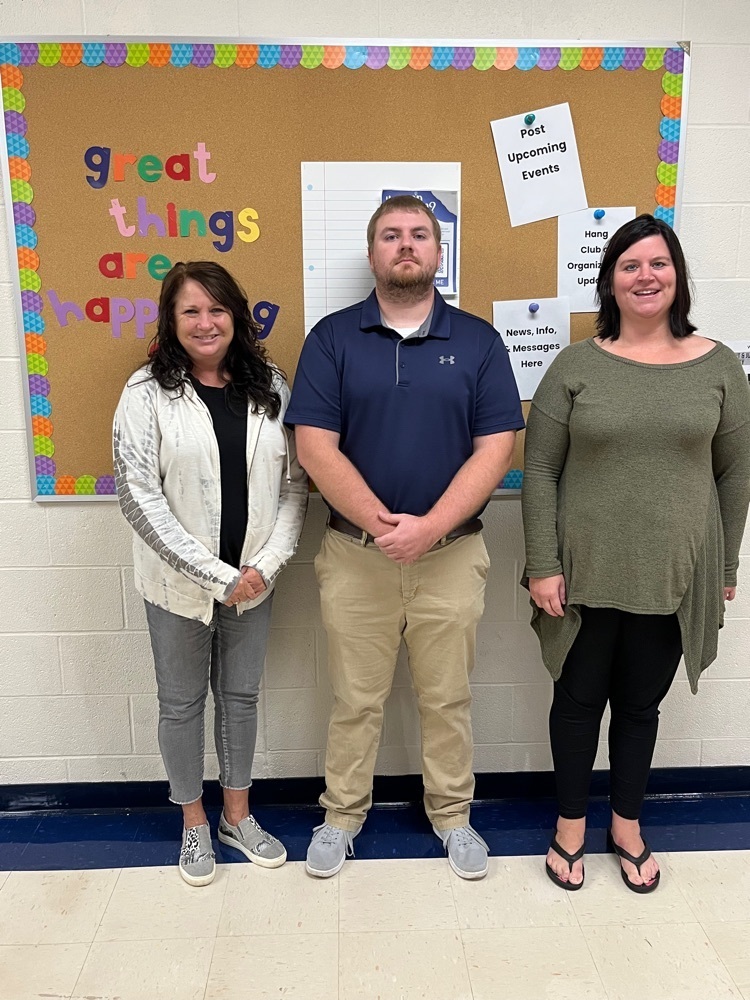 Come out to meet the outstanding faculty and staff of North Greene JR/SR High School on Tuesday, September 13 from 5:30PM-6:30PM at our Open House event.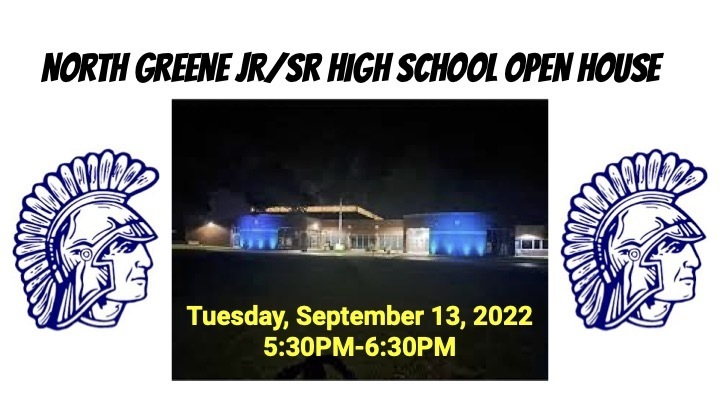 Check out this month's edition of the North Greene Mental Health Newsletter.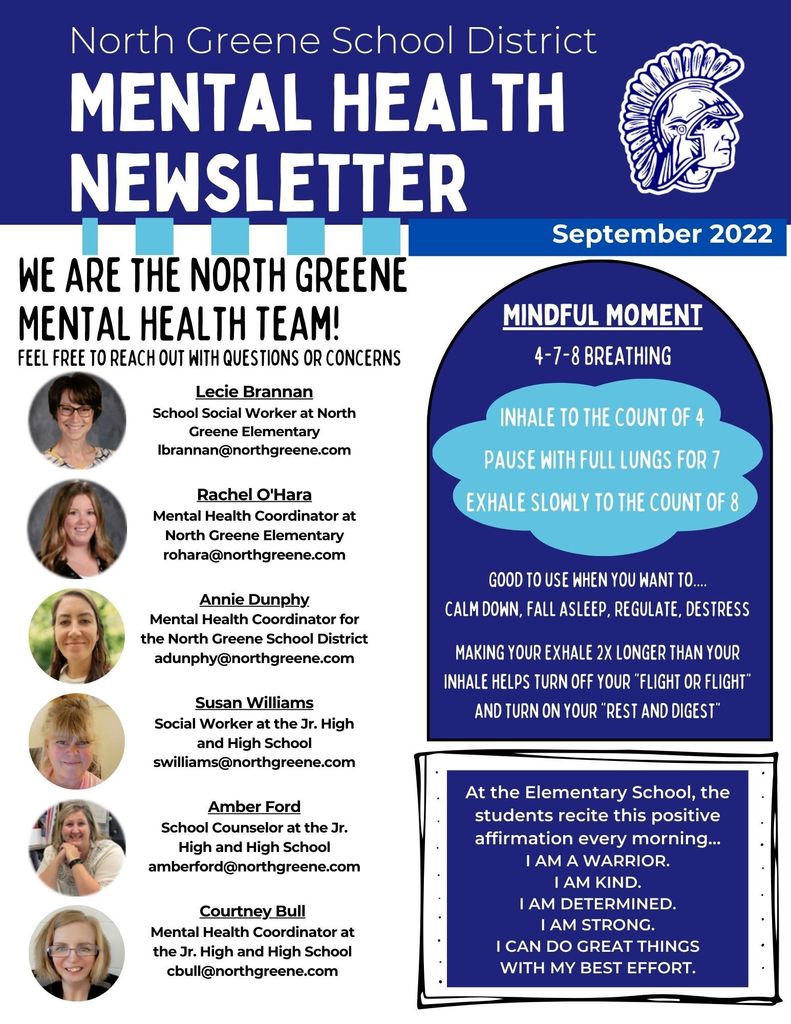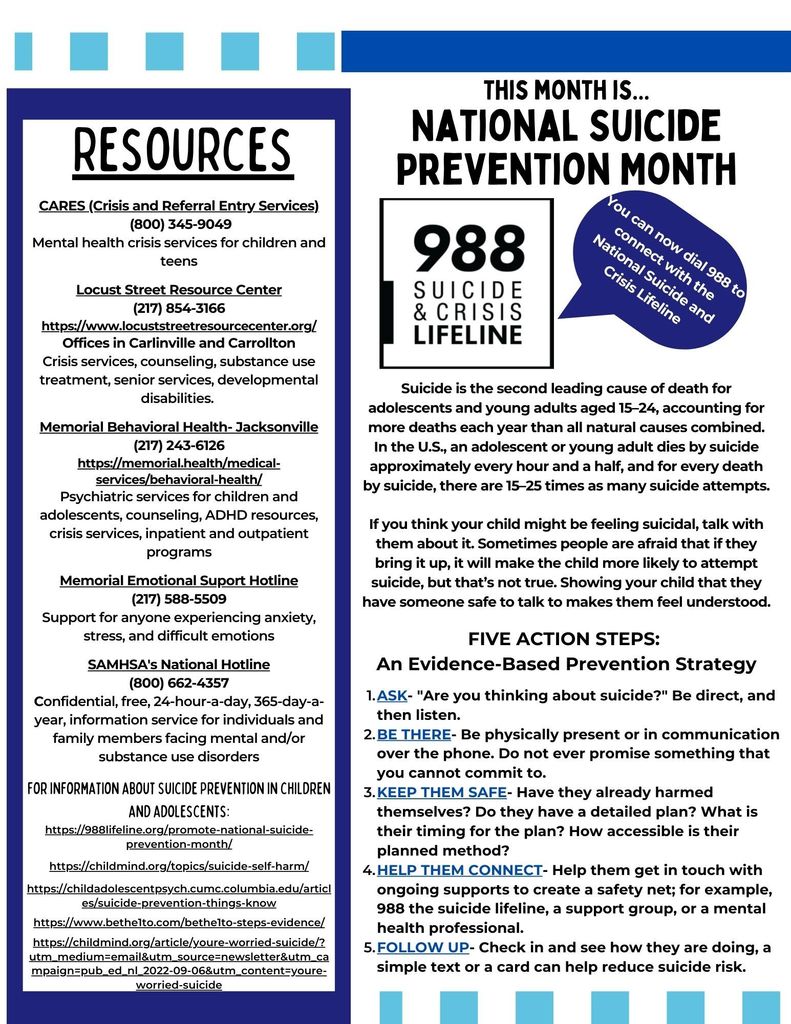 Today's North Greene Spartan Spotlight honors three hard working educators, Jon Myers-JH Social Studies, Jeremy Sharrow-HS Boys PE, and Cody Leonard-HS Math. All three gentleman also serve on the NGHS Football coaching staff. Keep up the great work!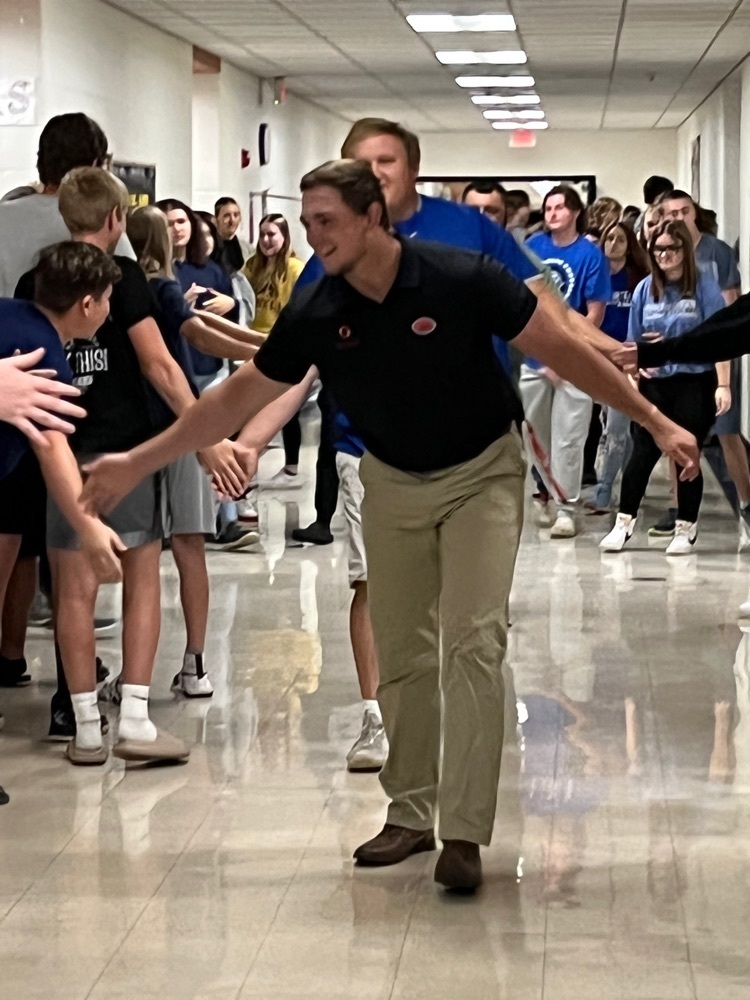 Congratulations to the North Greene HS Cheer squad on their performance at the St. Louis Cardinals game. Great job ladies!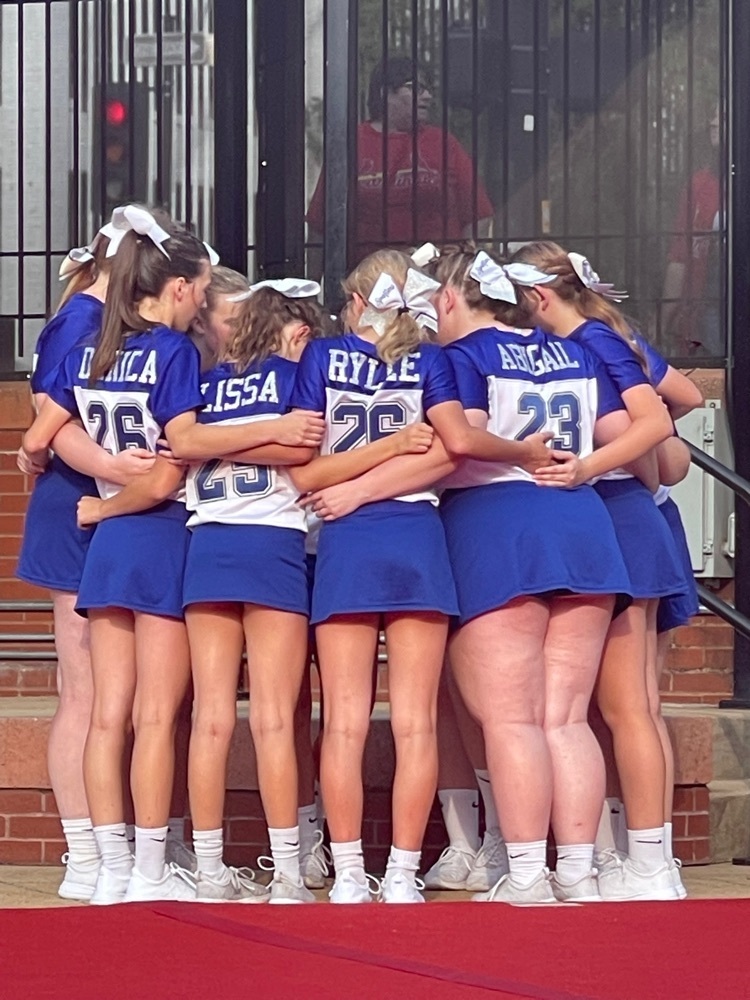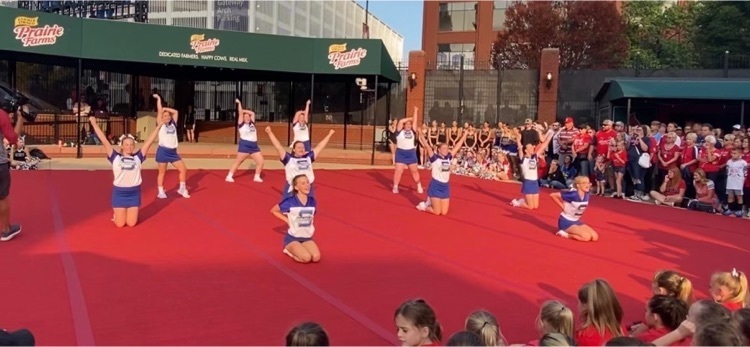 Special thanks to the NG Vocational classes for bringing out the Spartan Blue, and lighting up the school. Great job helping us show our North Greene pride.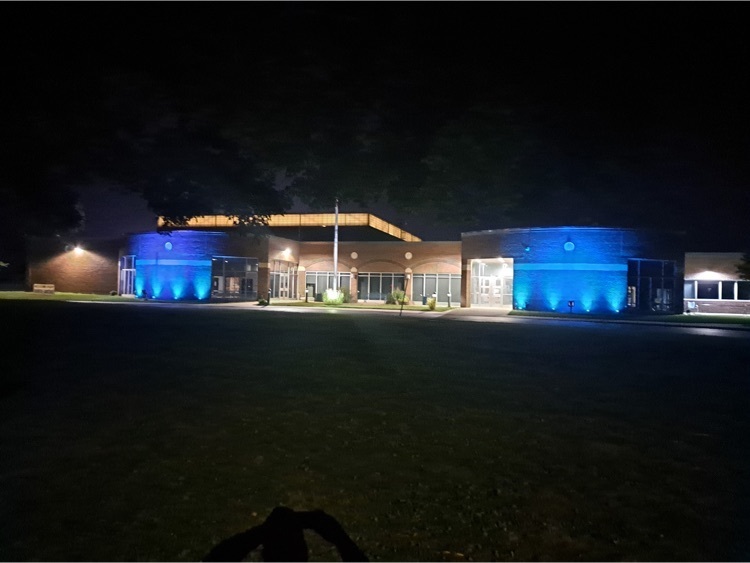 Showcasing the talents of our North Greene HS Ag classes as they work to plan, assemble, and install new playground equipment for the city of White Hall. Keep up the good work.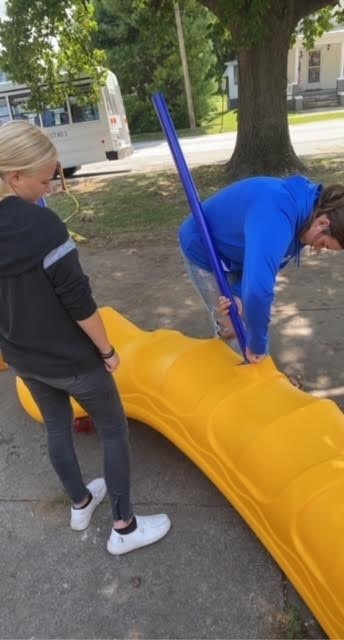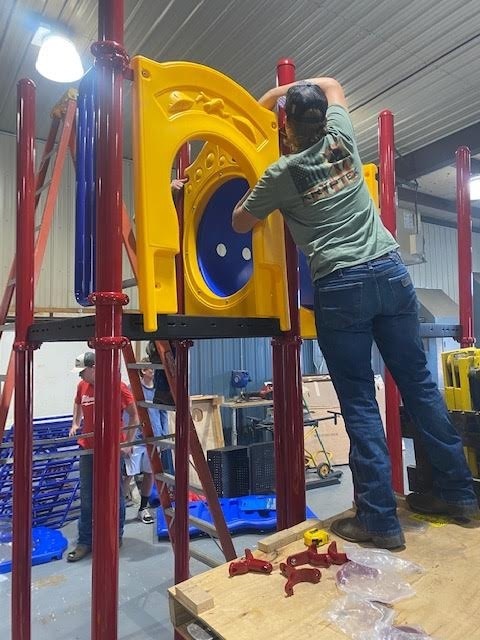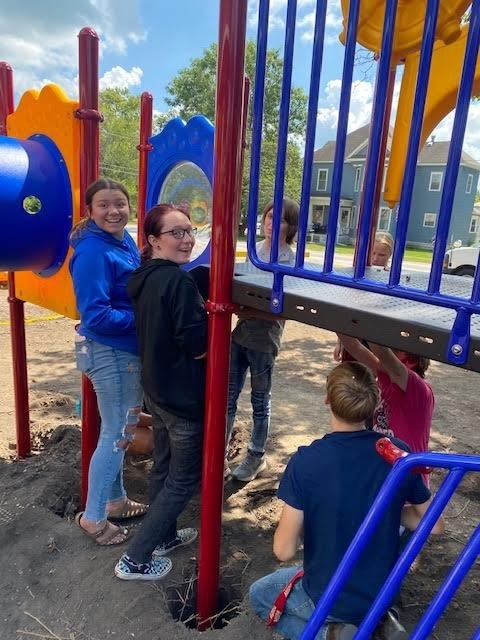 Today's Spartan Spotlight features three outstanding staff members that brighten the lives of our NG students. Ms. Stephanie Crabtree, Ms. Kala Wahl, and Ms. Jamie Ballard. Great work ladies.