North Greene HS Boys Basketball

Today's North Greene Spartan Spotlight recognizes our Seniors participating in the Greene County CEO Program. Bridget Schutz, Martha Martinez, Natalie Rogers, Reese Scott, Caiden Eilers, and Lane Eschbach (NP). Great job!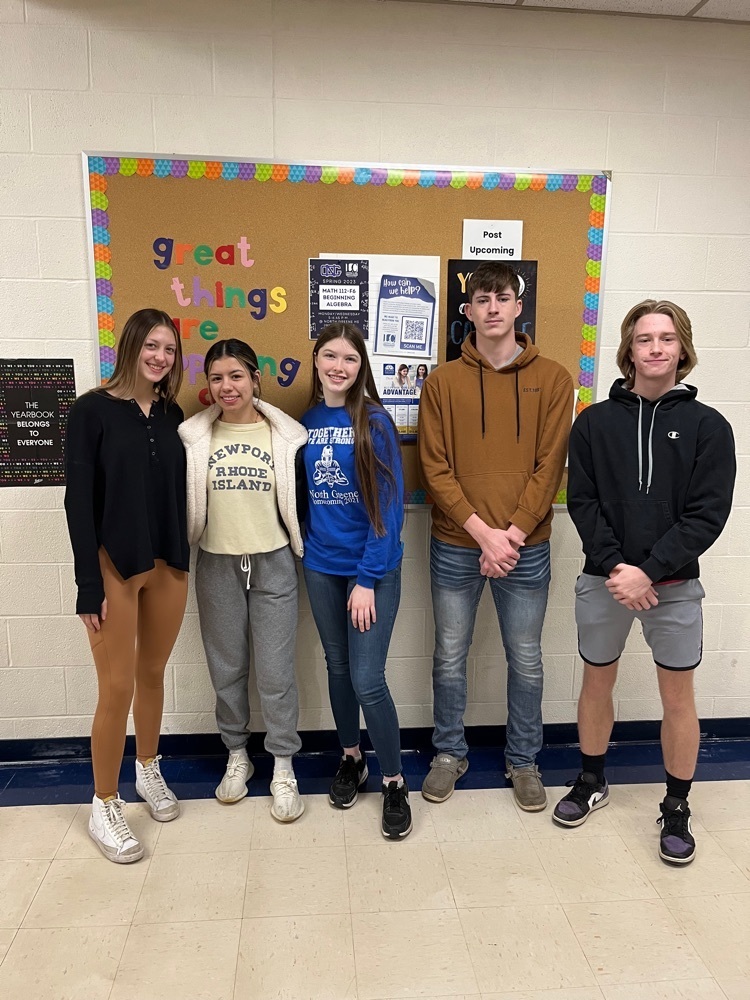 North Greene HS Math students breaking in the new dry erase tables during flipped learning station work. Great job!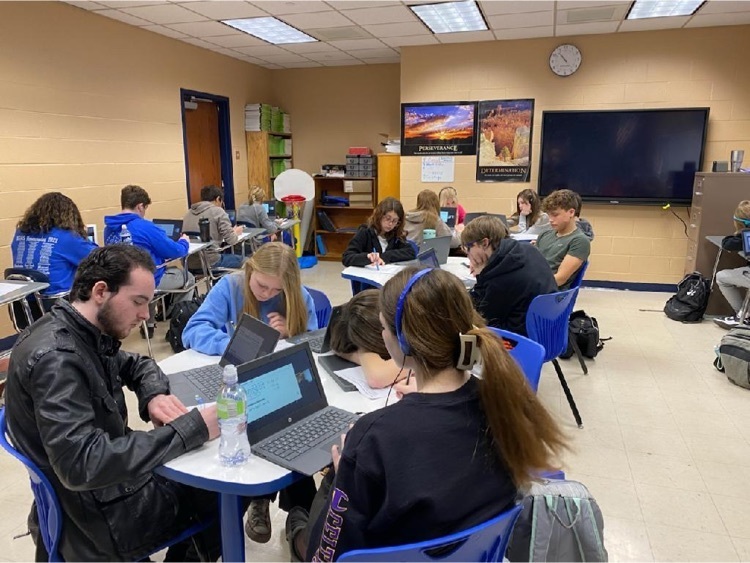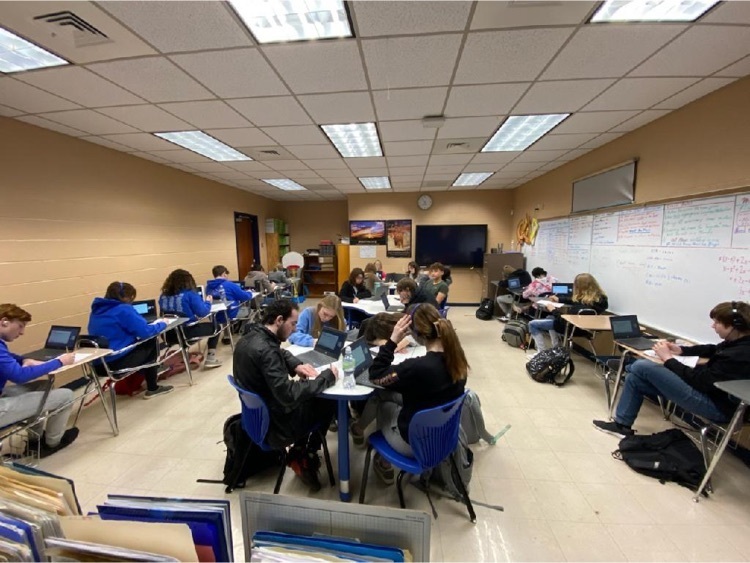 North Greene HS Boys Basketball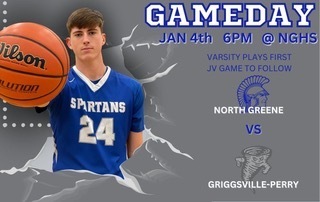 North Greene JR/SR High School's Bell Schedule for our return to school for the week of 1/4-1/6.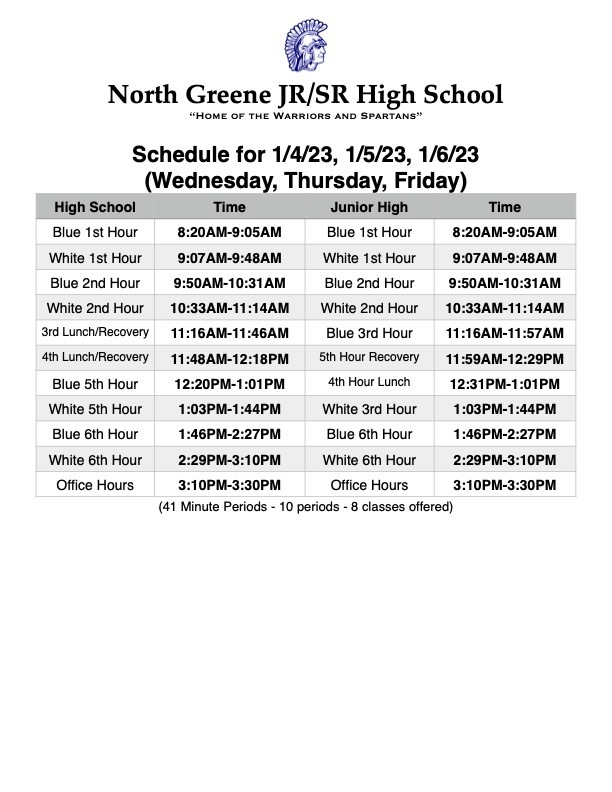 Congratulations to the North Greene Cheer squad for taking 1st place in the Waverly Holiday Tournament Cheer Competition. Great job!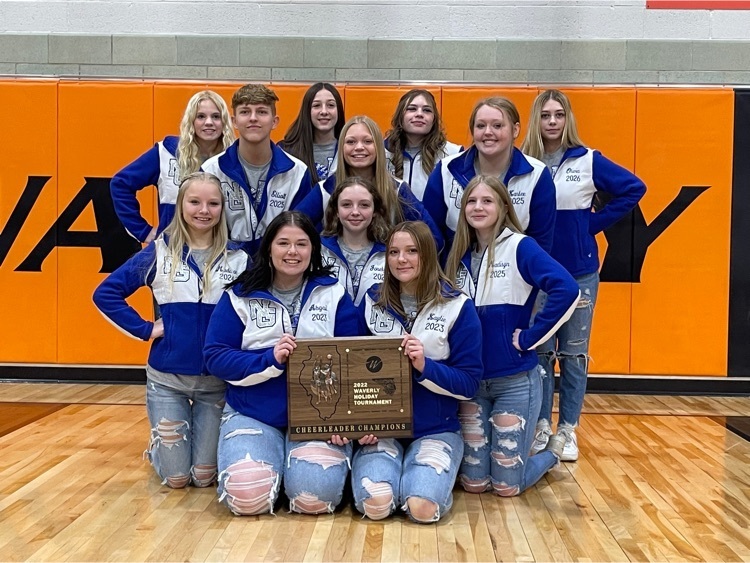 North Greene HS Girls Basketball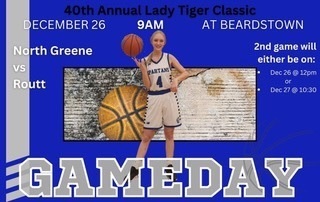 North Greene HS Boys Basketball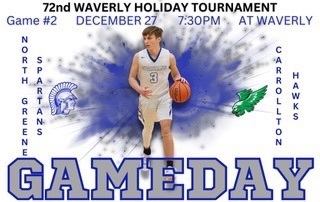 The North Greene HS Boys Basketball game scheduled for tonight at Illinois College has been canceled due to inclement weather. Secondly, all afternoon and evening practices set for today, and all practices scheduled for Friday are canceled due to the subzero temperatures and frigid wind chill. Please keep your students safe and have a Merry Christmas.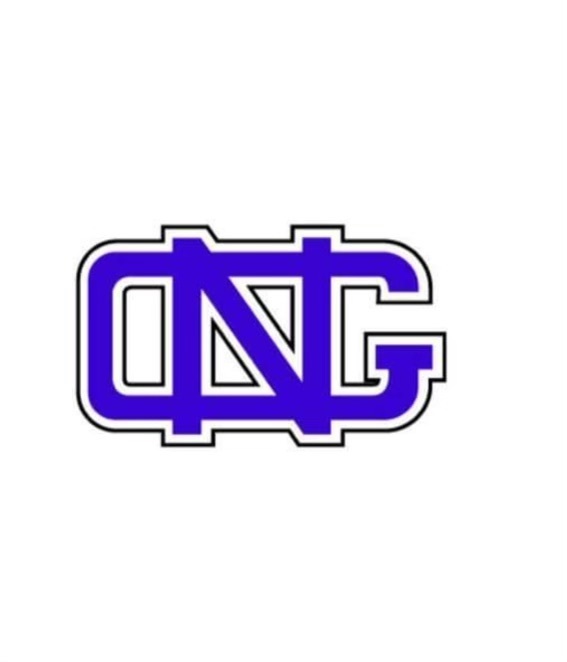 North Greene HS Girls Basketball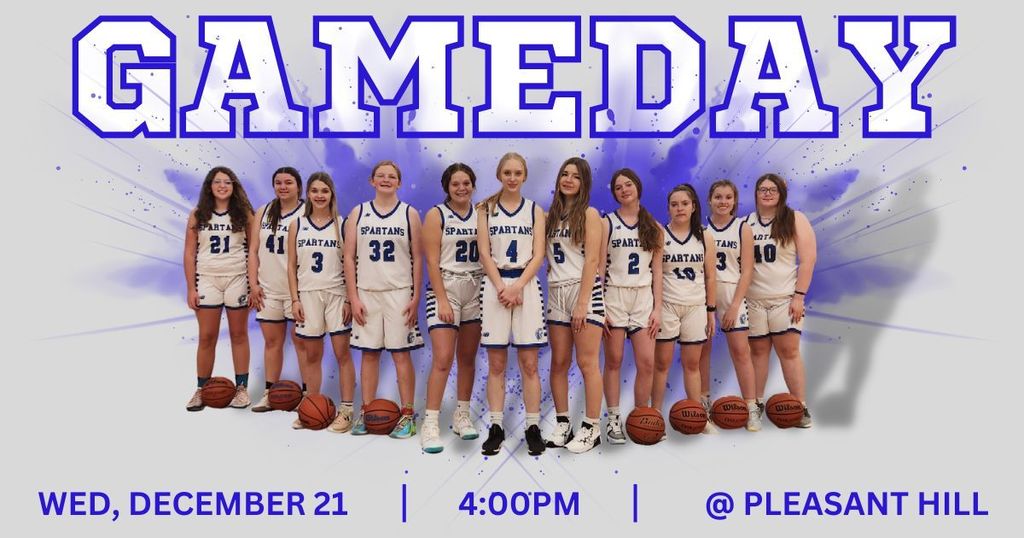 The North Greene Spartans Boys Basketball team pushed their win streak to 4 in a row after knocking off Edinburg tonight, 54-45.

North Greene HS Boys Basketball

A reminder to North Greene JR/SR High School Students, tomorrow is a regular late start Monday,but students will be attending White Day classes. High school students will be taking White Day finals,starting at 9:00 AM. Blue Day final exams will take place on Tuesday.Good luck to all of our students as they wrap up the first semester.

North Greene JR/SR High School would like to extend our deepest sympathies to the Routt Catholic High School community on the tragic loss of their student, Kelly Peters. Our Spartan hearts are with you.

The Spartans takes down Pittsfield, 50-49 in OT to give the North Greene Nation a thrilling victory to savor. Great job gentleman.

Congratulations to Bri Harmon and North Greene Junior High School on receiving the CASE (Curriculum for Agricultural Science Education) Implementation Grant. Great job!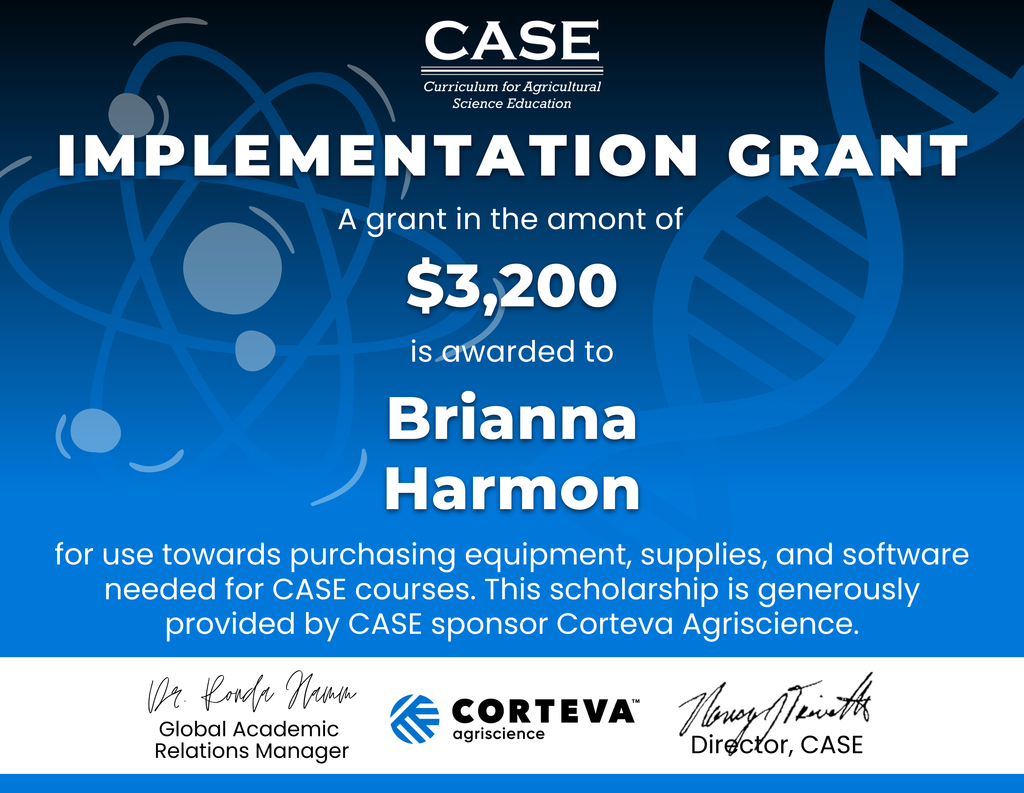 The North Greene National Honor Society is collecting new or gently used toys for The Tree of Joy. They will be collecting from now until December 20th. You may give your donation to any NHS member or drop it off at the Jr./Sr. High. Members: Natalie Rogers, Martha Martinez, Bridget Schutz, Jacob Haskell, Reese Scott, Cayden Eilers, Garrett Newingham, Kortessa Moulton, Maddy McClure, Kaylie Woolsey, Kassidy Riley, Abby Jones, or Sponsor Tiffany Rogers. NG NHS thanks you in advance for your support! Happy Holidays!!!

NG students from Mr. Borgens's Criminal Justice class experience real world legal practices during today's mock trial. Special thanks to John Paul Coonrod for taking part and providing his legal expertise.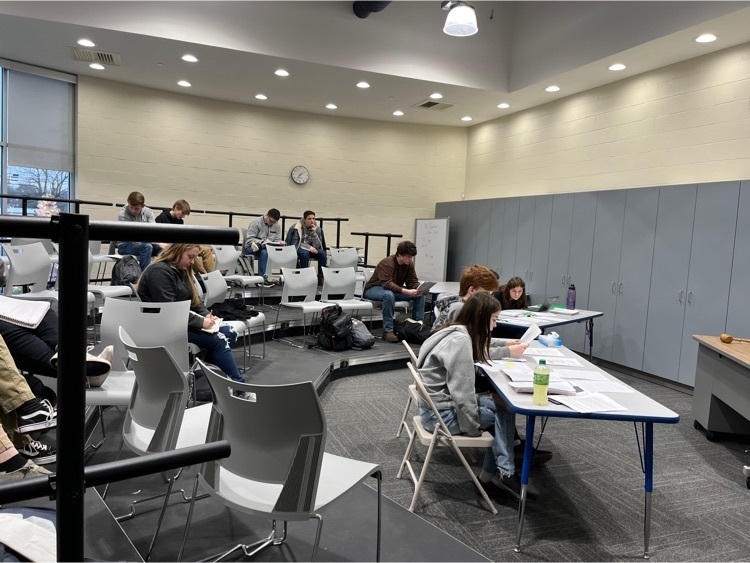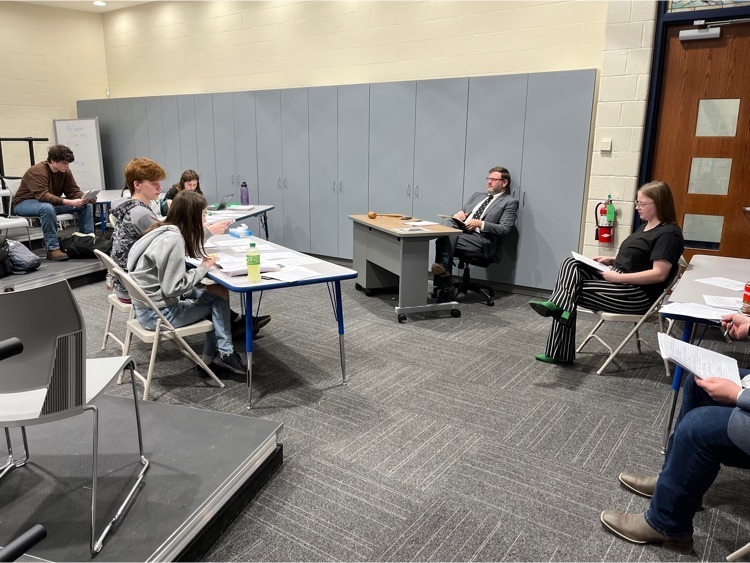 Today's Spartan Spotlight features three incredible staff members that work tirelessly for our school. Linda Coultas-Secretary, Jinny McPherson-Secretary, McKea Jones-ISS Coordinator/Athletic Director.