North Greene JR/SR High School is proud to present the Brothers Grimm Spectaculathon opening Saturday, 4/22/23.

North Greene Baseball defeats Carrollton 13-7, as the Spartans continue to battle and improve.

Say "hello" to parent-teacher chat in the North Greene app! The same district app now offers class streams, class announcements, and parent-teacher chat. Download for Android
http://bit.ly/2Fg9Fjd
Download for iPhone
https://apple.co/2Cqhikn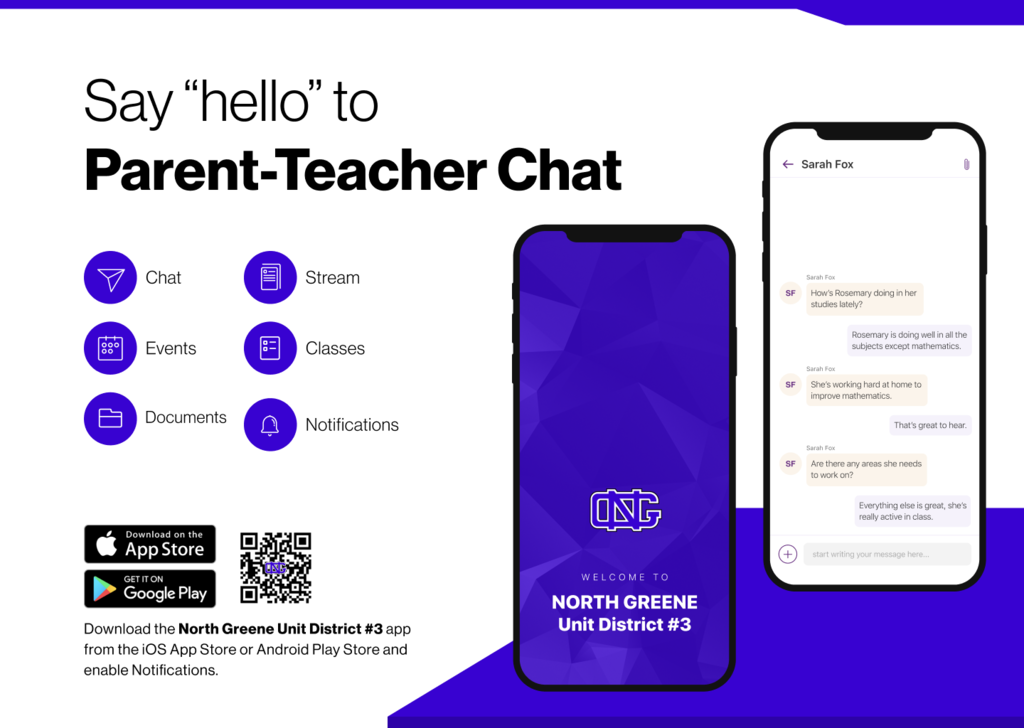 NG Spartan Baseball pulls in a 14-4 WIVC victory over Griggsville-Perry.

The North Greene JR/SR High School Senior Silver Medallion recipients were honored last night at Lewis and Clark Community College. We are very proud of your accomplishments, and wish you the best of luck in the future, as you go forth to represent our North Greene community. (Jacob Haskell, Madalynn McClure, Kassidy Riley, and Bridget Schutz)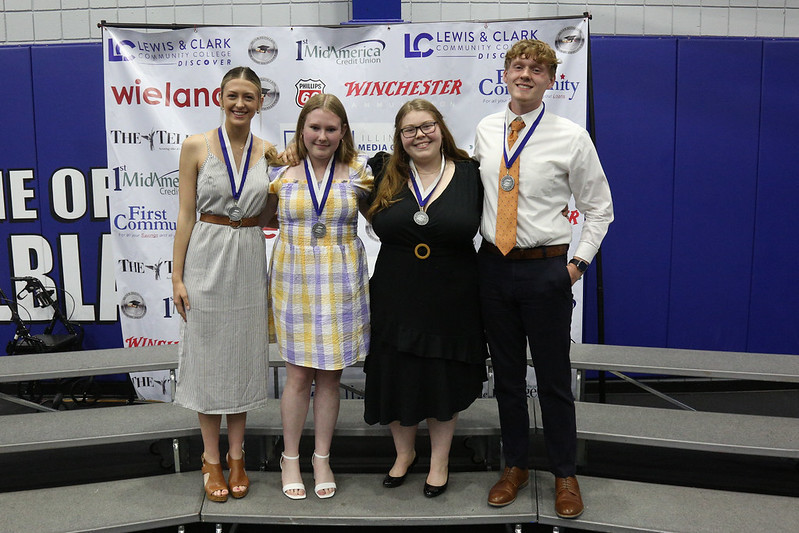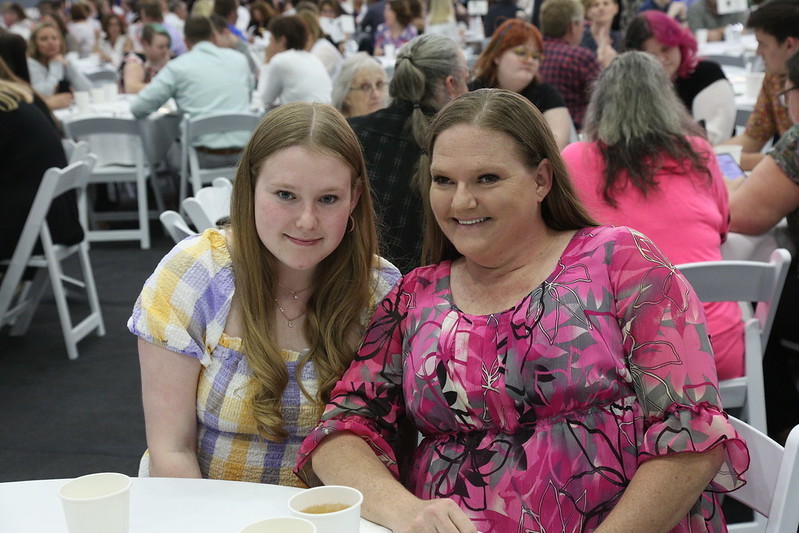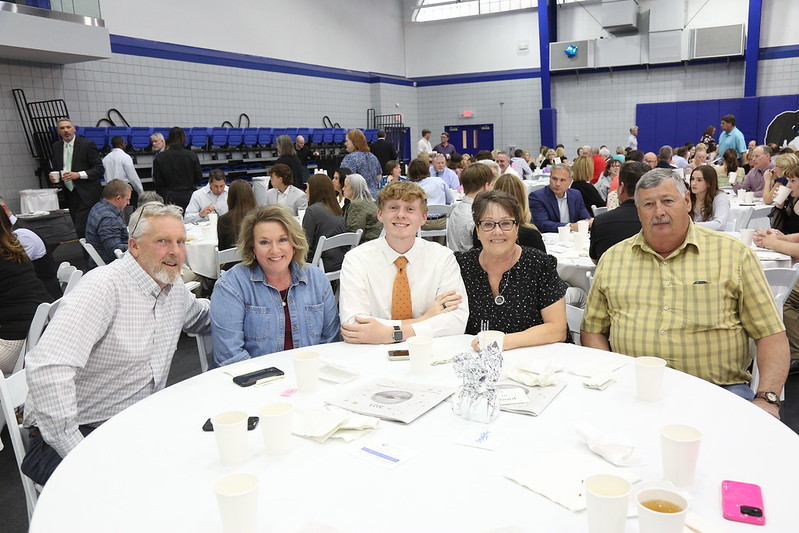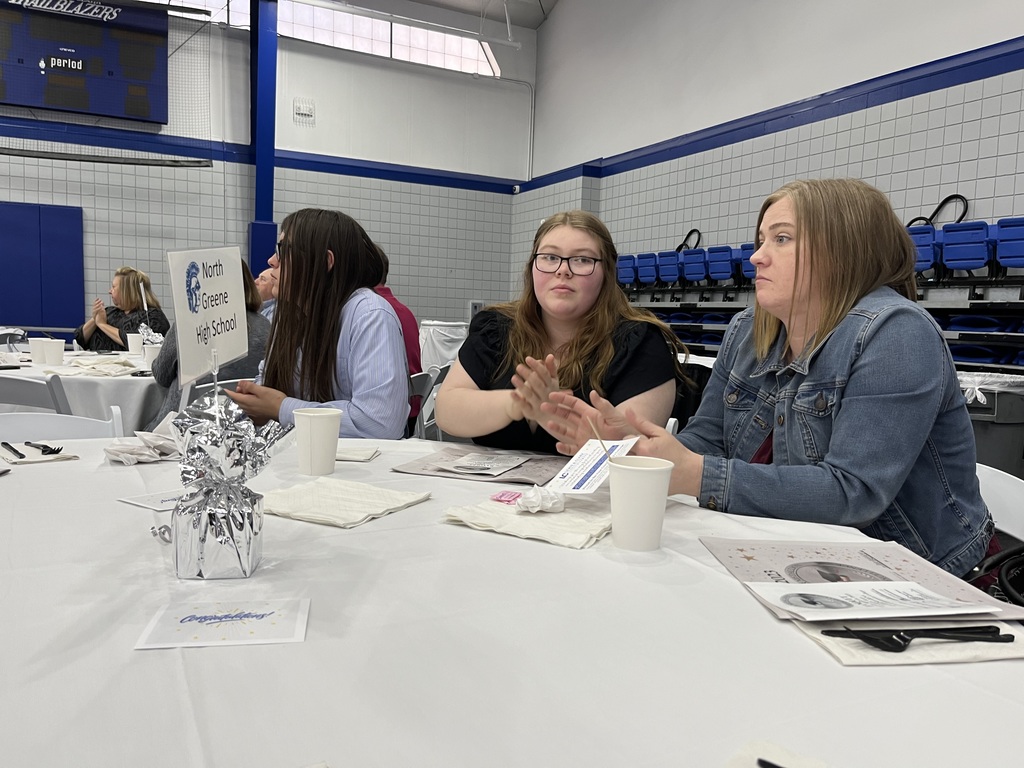 Tough night for the North Greene Baseball team as their winning streak comes to and end with an 8-2 loss to Carrollton. The Spartans look to get back on track as they travel to Pleasant Hill tomorrow. The Lady a Spartan SB squad dropped their WIVC match up with Carrollton as well.

North Greene Baseball brings home the walk off win against Pleasant Plains, 6-5, as Garret Hazelwonder steals home in the bottom of the 7th with 2 outs. The Spartans build their win streak to 3 in a row after knocking of powerhouses, North Mac and Plains.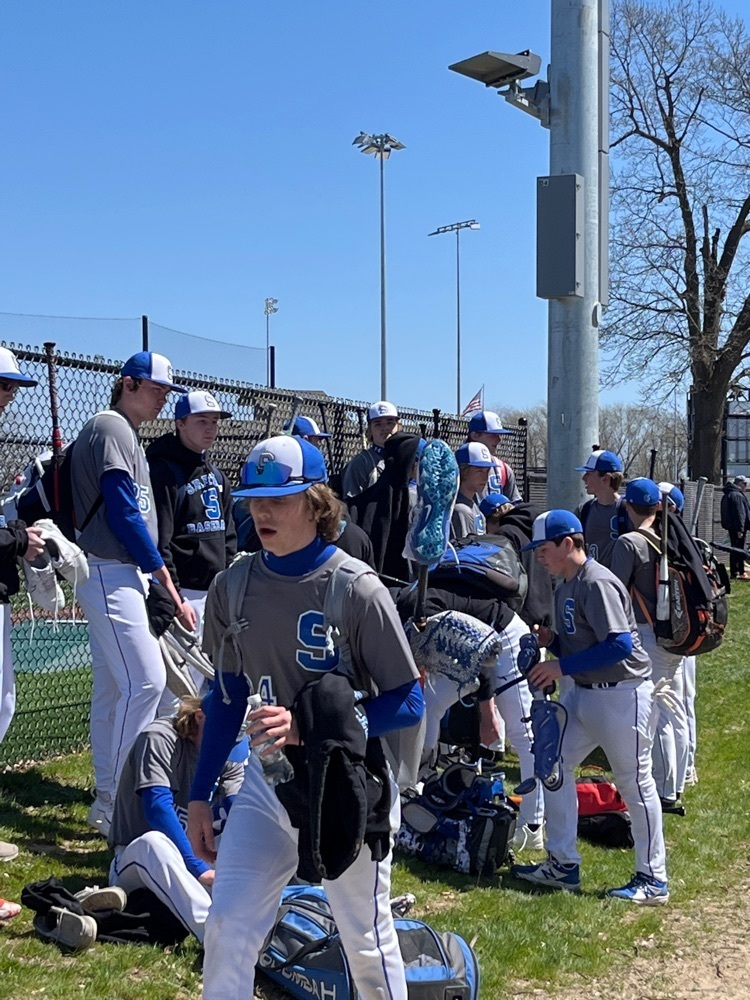 Spartan Baseball rallies in the bottom of the 4th from down 2-0, to take the lead over Pleasant Plains, 5-2 heading into the 5th. Keep charging Blue!

North Greene HS Baseball stuns North Mac, 14-11 as the Spartan bats heat up. NG celebrates victory as they invade DiCarlo's for some well deserved pizza.

T-Shirts are available for the North Greene play this year, The Brothers Grimm Spectaculathon. The names of all the students who are in cast and crew will be on the back, as well as the show dates. The t-shirts will be blue. I would need the following information from anyone who would like a shirt: Name (first and last) Size: Small, Medium, Large, X-Large, 2XL, 3XL Phone number: I will also need payment and info for the shirt to be dropped off at the school office. Small - XL cost $15. 2XL and 3XL cost $17. Jessica Anthony English Teacher North Greene Jr. High/High School
janthony@northgreene.com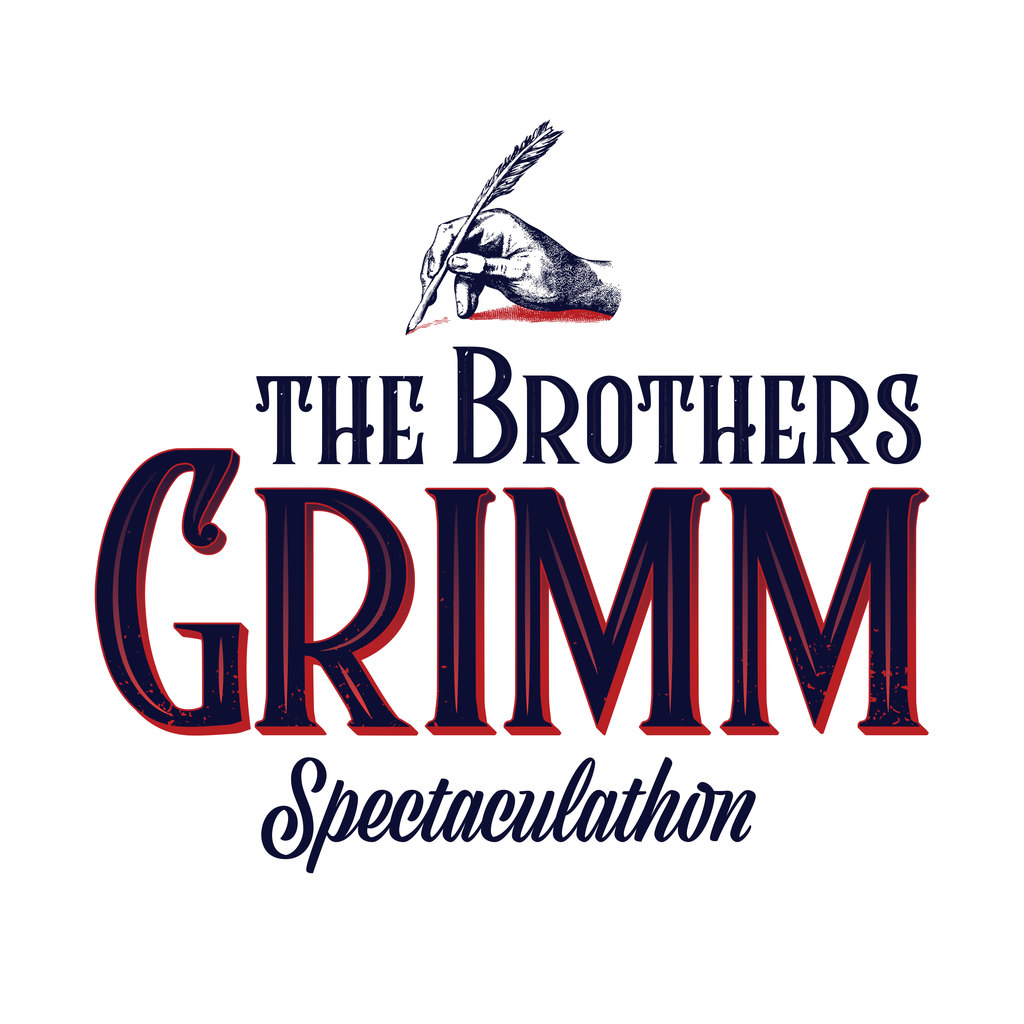 Last week and this week's Spartan Spotlight begins our North Greene Senior walks, and honors our senior students as they prepare for their next steps in life after high school. Great job ladies and gentleman!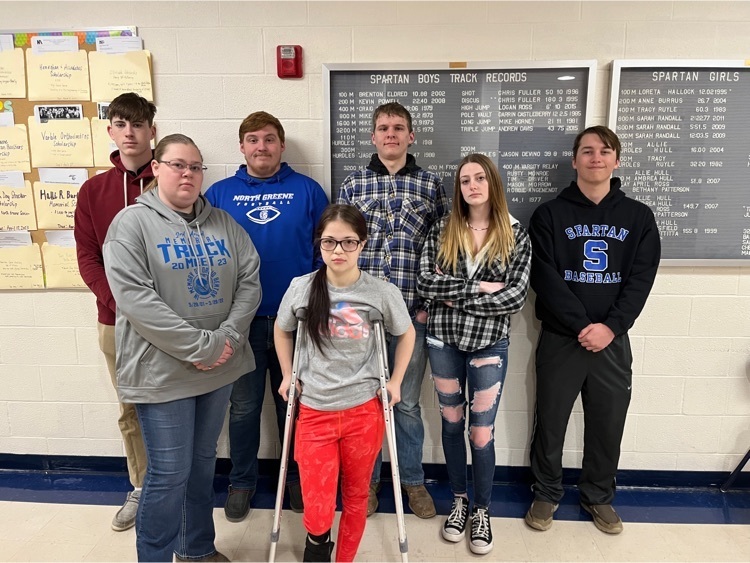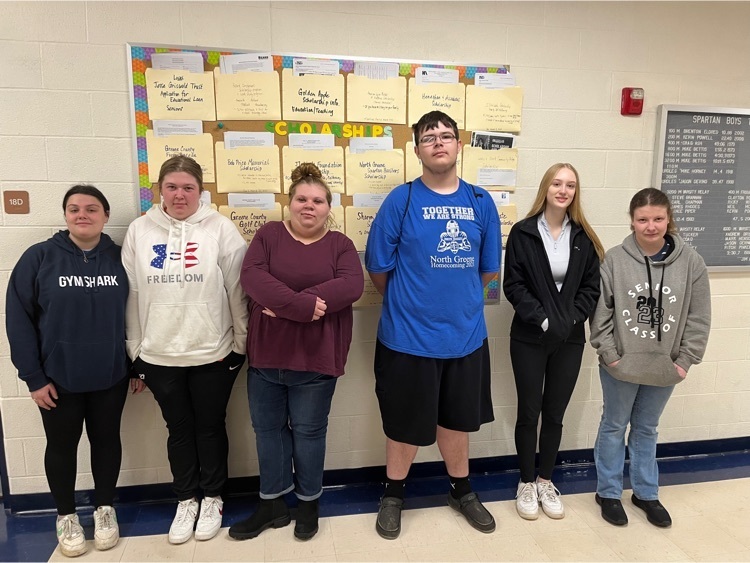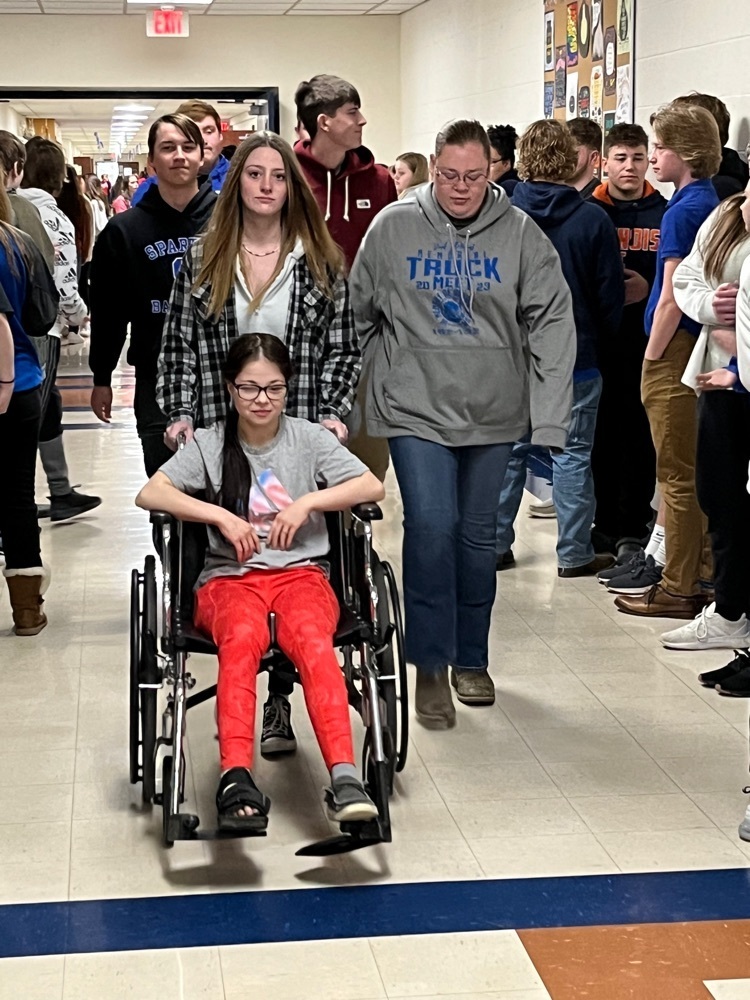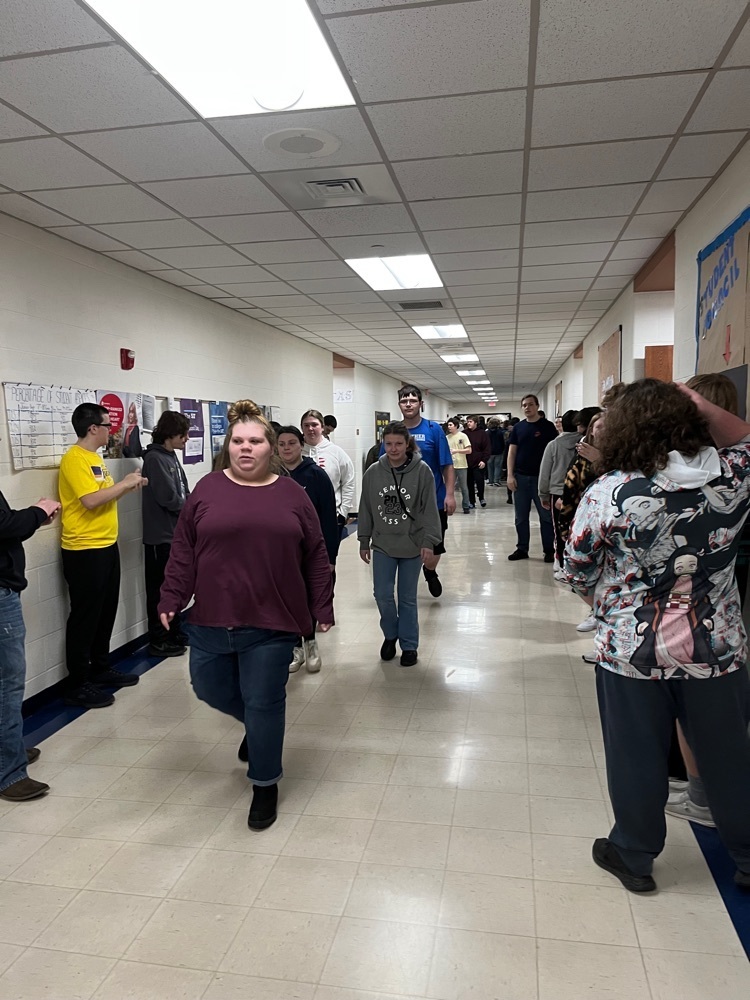 Due to wet field conditions, the North Greene HS Baseball and Softball games scheduled for Saturday, 3/25/23, have been canceled.

North Greene HS and JH students hard at work this week.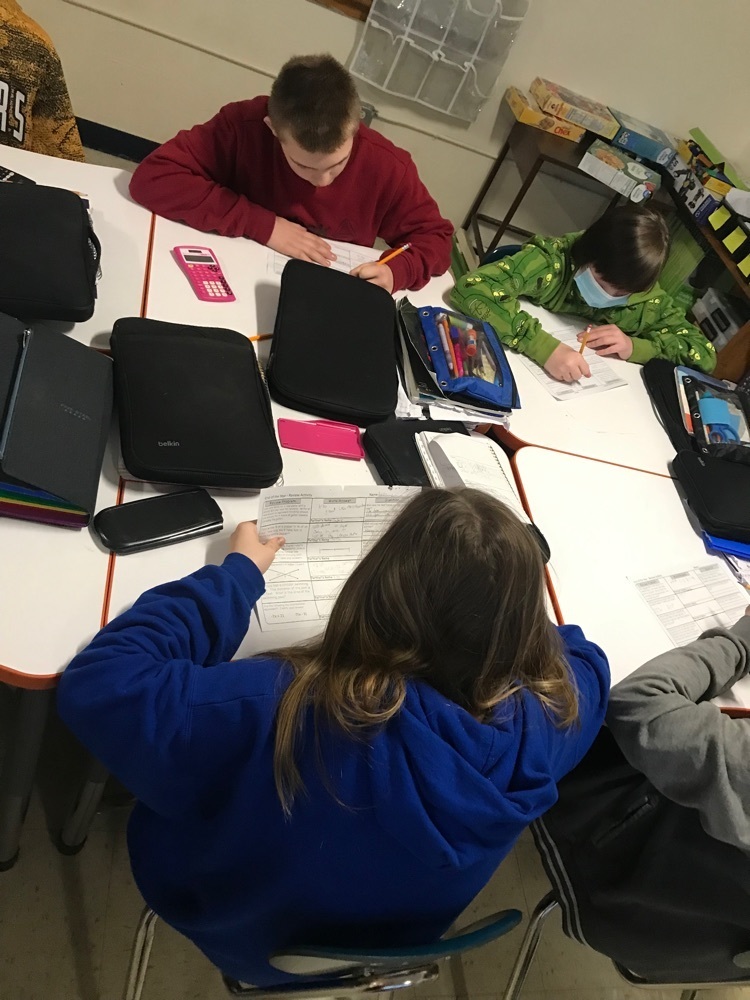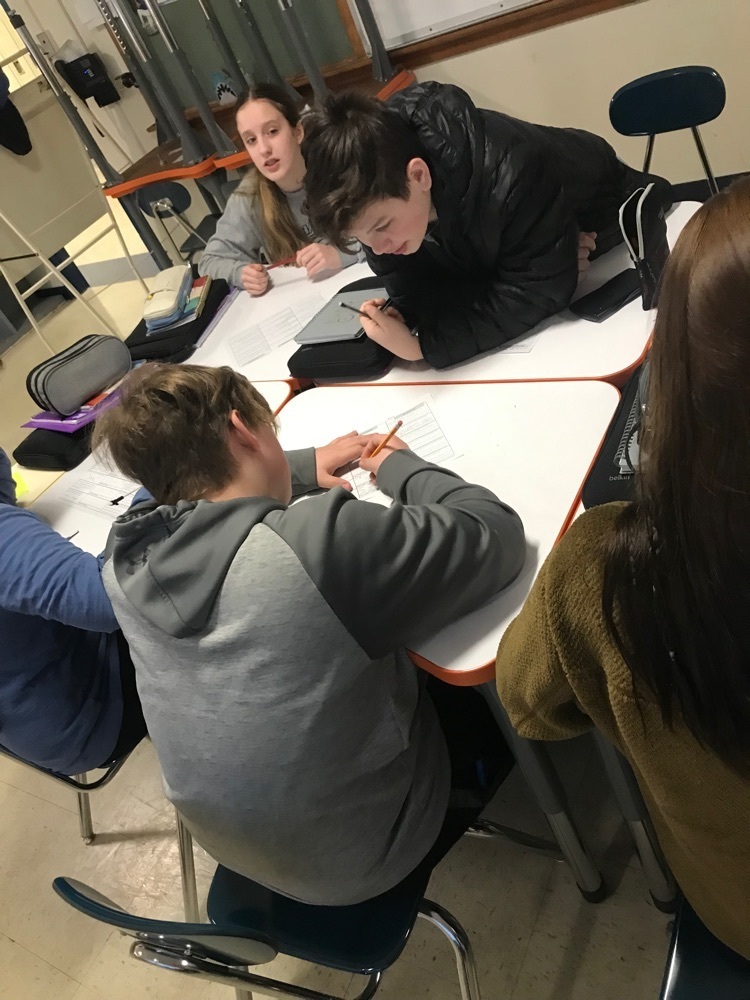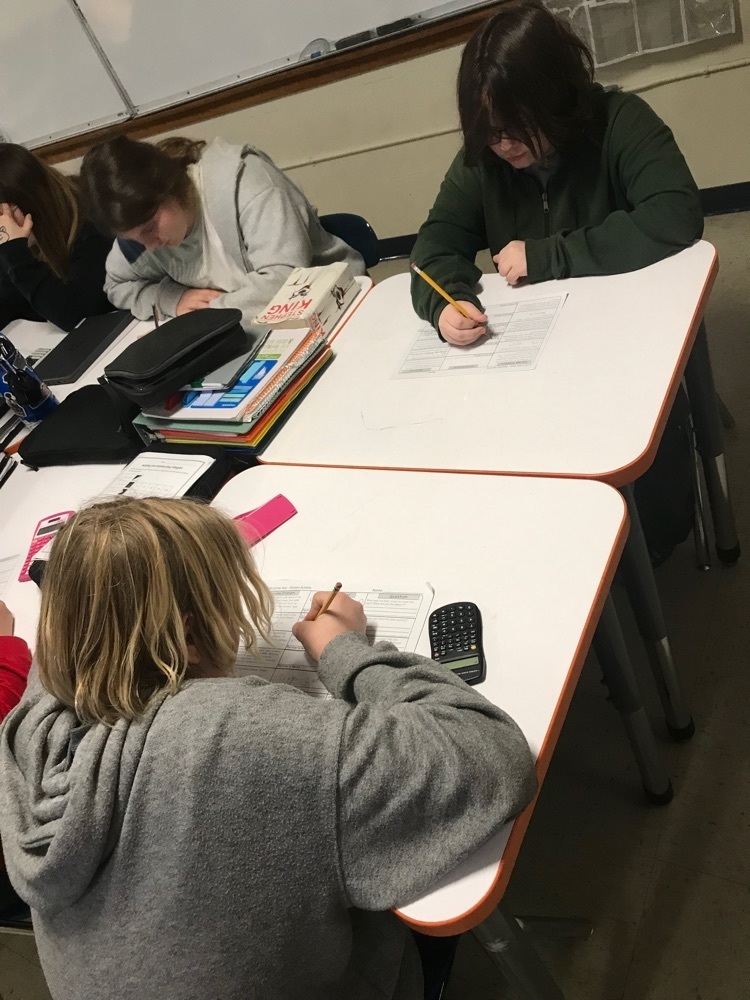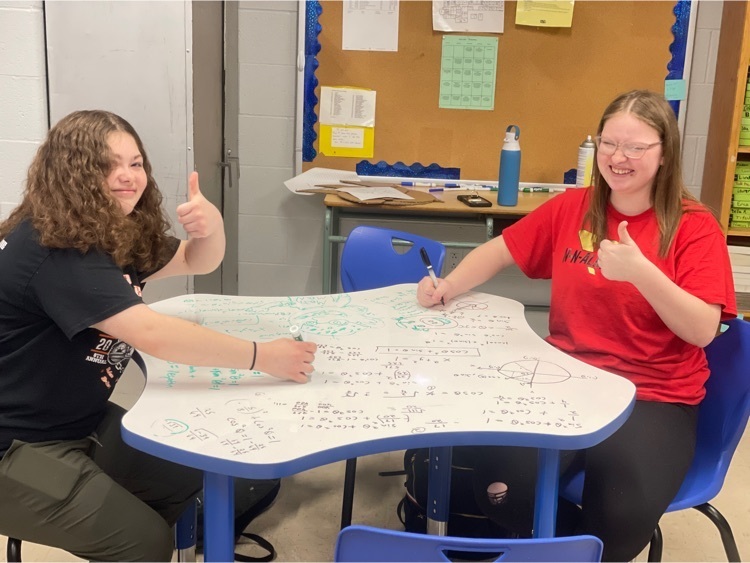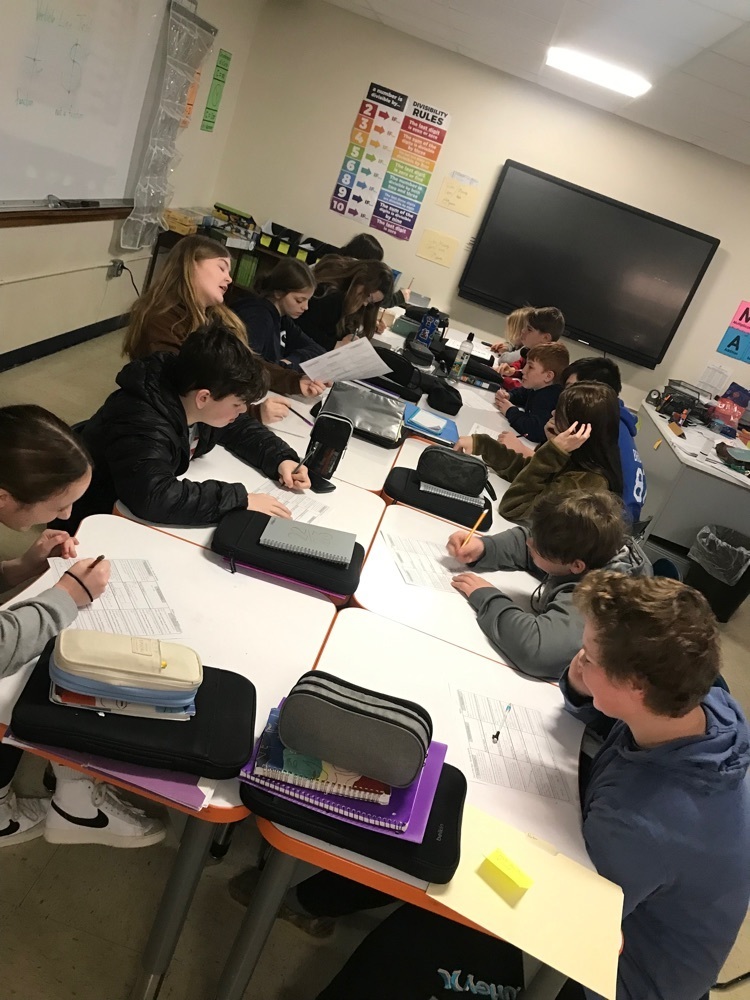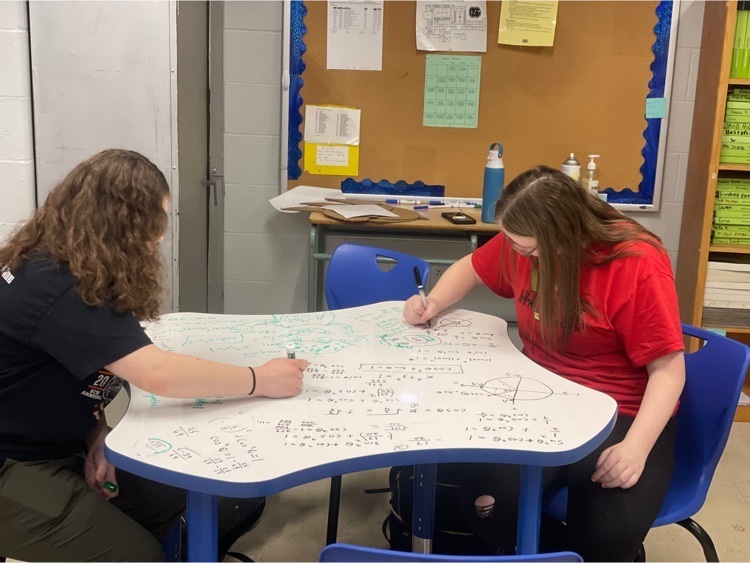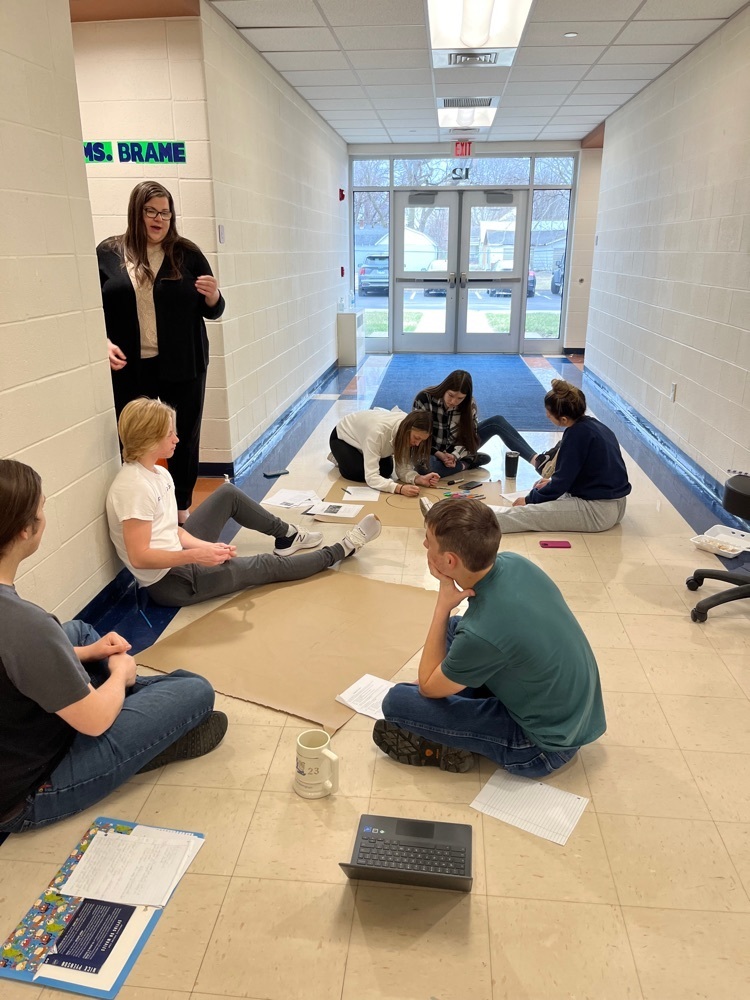 North Greene NHS Food Drive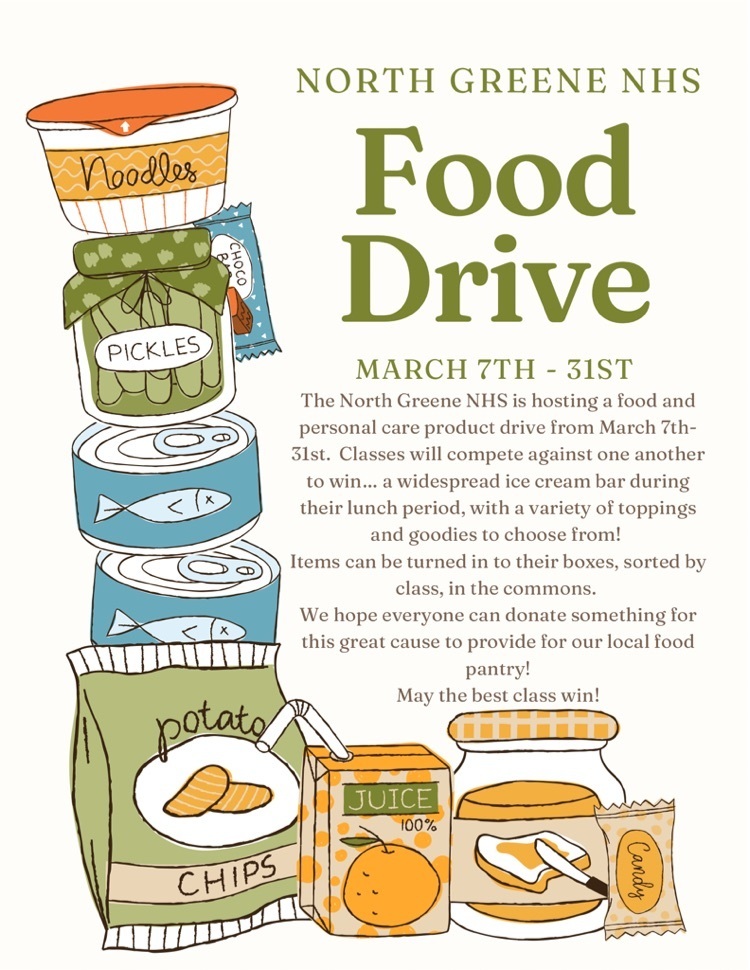 Today's North Greene Spartan Spotlight featured the NGHS National Honor Society. Congratulations to these hard working and committed young leaders of our community.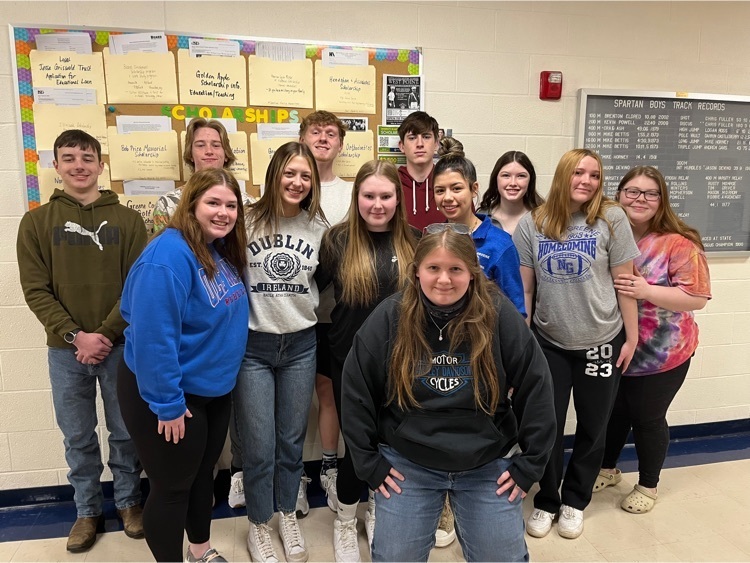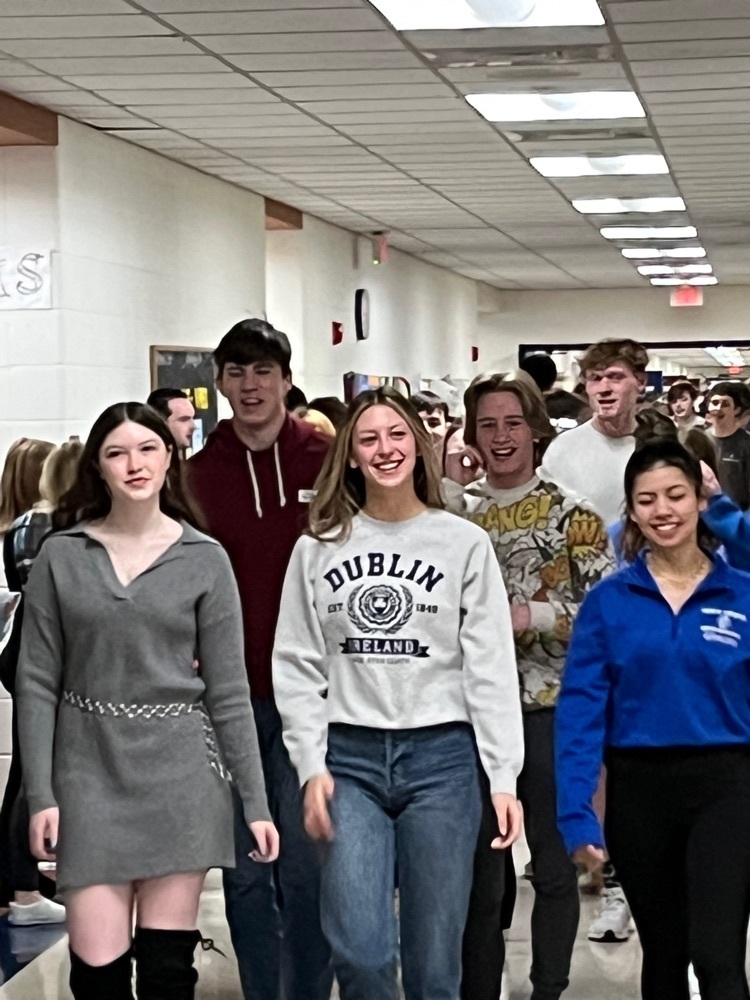 Today's Spartan Spotlight featured the hard working students on our HS Olympiad Team. Congratulations on your performance at the ROE Olympiad.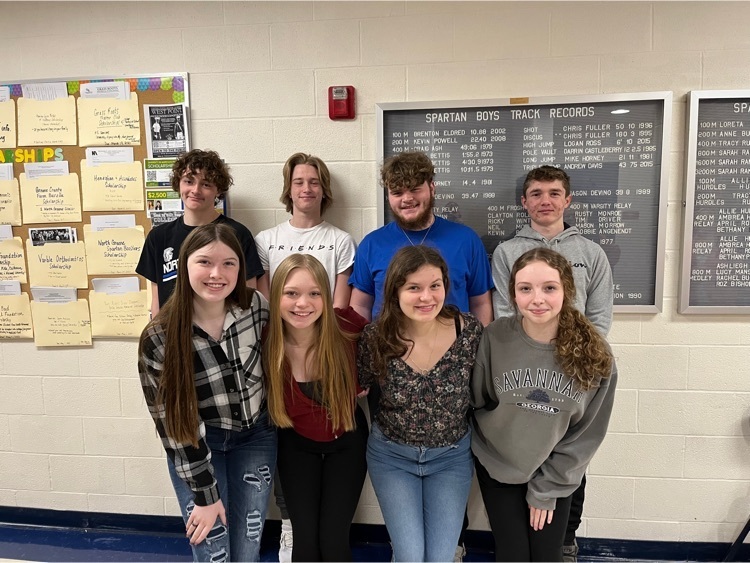 What a great day at North Greene today. Our Alumni games today were outstanding. Thank you to all of our participants and fans. You all do such a wonderful job of making North Greene proud.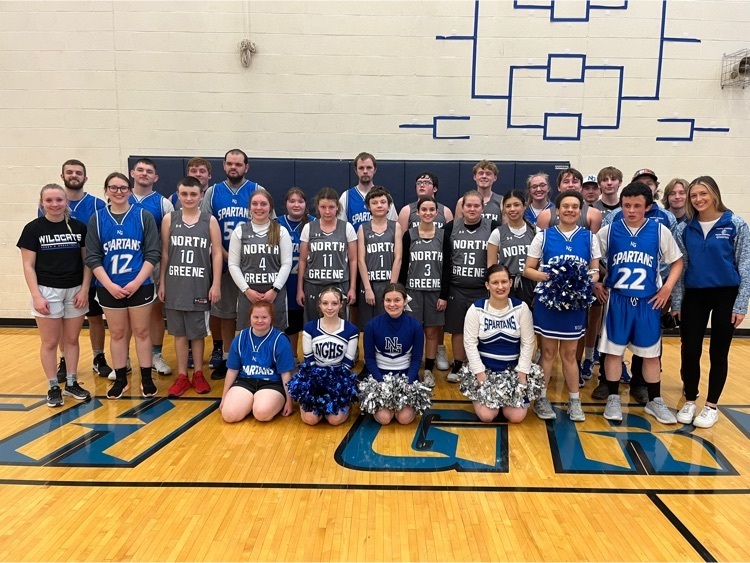 North Greene Basketball Alumni Event on Saturday, 3/4/23: - 12:00PM Women's Basketball Alumni Game - 1:30PM Men's Basketball Alumni Game - 3:00PM Special Olympics Unified Basketball Alumni Game

We are very honored to recognize our Spartan Pride award winners today. They represent their school and community with their outstanding efforts. Abbiegal Combs, Alyeah Benkowski, Jade Gray, Colton Crain, and Amanda Brown.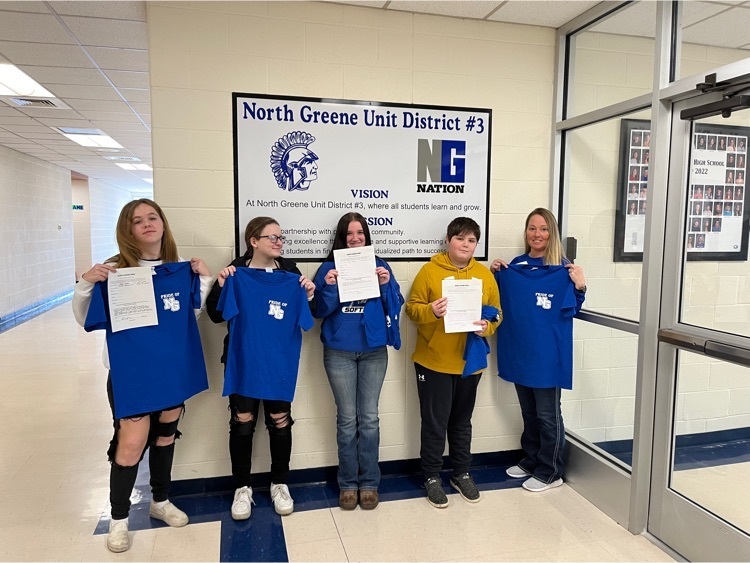 Today's Spartan Spotlight featured our North Greene FFA Officers. Great job ladies and gentleman!