NGHS Scholastic Bowl takes 2nd place today at the Masonic Bowl 1A Sectional. Great job!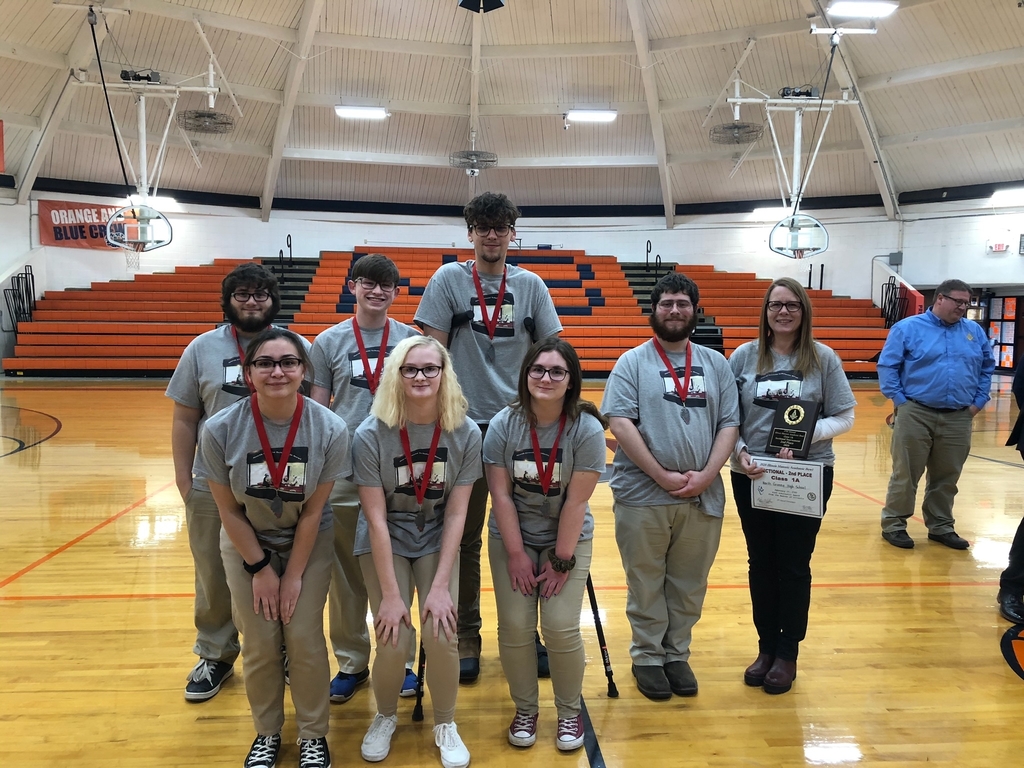 If a community member would like to sign up for a time slot tomorrow, please call the NGHS office at 374-2131.

The North Greene Lady Spartans played their hearts out tonight against top seeded Carrollton in the Regional Semi-Final. NG trailed by 1 entering the 4th quarter, and took the lead late, but Carrollton's late Free Throws were too much, and NG fell, 53-49.

North Greene IHSA Girls Basketball Regional Results: Carrollton over North Greene 53-49, Triopia over West Central 47-33. Carrollton vs. Triopia in the Championship on Thursday, 2/13/20 at 7:00PM.

The North Greene Lady Spartan Basketball team defeated Western tonight, 49-40 to advance to the IHSA Regional Semi-Finals on Tuesday, as they take on Carrollton at 6:00PM, in White Hall.

The Lady Spartan Basketball team celebrated Senior night last night by recognizing, Lakeleigh Brown and Tori Smith. Unfortunately, NG fell in their Varsity contest with Pittsfield, 48-35.

The HS Girls Basketball game against Pittsfield is still on for today, with a 6:00PM JV start, and Senior Recognition at 6:30PM.

The NG 6th Boys BKB game is still on for tonight, and they will travel to Calhoun. HS Scholastic Bowl is canceled and has been rescheduled for 2/18/20 at Calhoun. The HS Girls BKB game at home tonight is pending Pittsfield's decision to travel. We will know by noon.

The HS Boys Basketball game at Brown County tonight has been postponed due to inclement weather. The HS Girls Basketball game scheduled in Bluffs today has been postponed as well. We will have the reschedule dates out as soon as we set them.

Entry for the North Greene JH Volleyball game tonight at Home, will be through the middle doors to the HS West Gym, marked "HS Athletic Entrance". The 8th Boys BKB Regional will be played in the JH East Gym.

The North Greene Lady Spartans pull out a solid WIVC victory over Greenfield/NW tonight, 52-48. Nice job ladies!

Seniors-North Greene's Early Bird Registration and Orientation Day is Feb. 20th from 8:30-1:30. Sign up in the office by Feb. 11th to ride the bus to this event! Seniors can meet with an advisor and set up their college freshman schedule on this day!

The Lady Spartan Basketball team earns the victory over Western this morning, 54-38.

Remember to save the date for Prom

North Greene HS Girls Basketball falls in a heartbreaker tonight to North Mac, 53-50.

NGHS will host their annual Special Olympics Unified Basketball Blue/White Scrimmage on Monday 2/3/20 at 5:00PM, prior to the HS Girls Basketball home game vs. Greenfield/NW. Unified Senior recognition will take place at 4:45PM.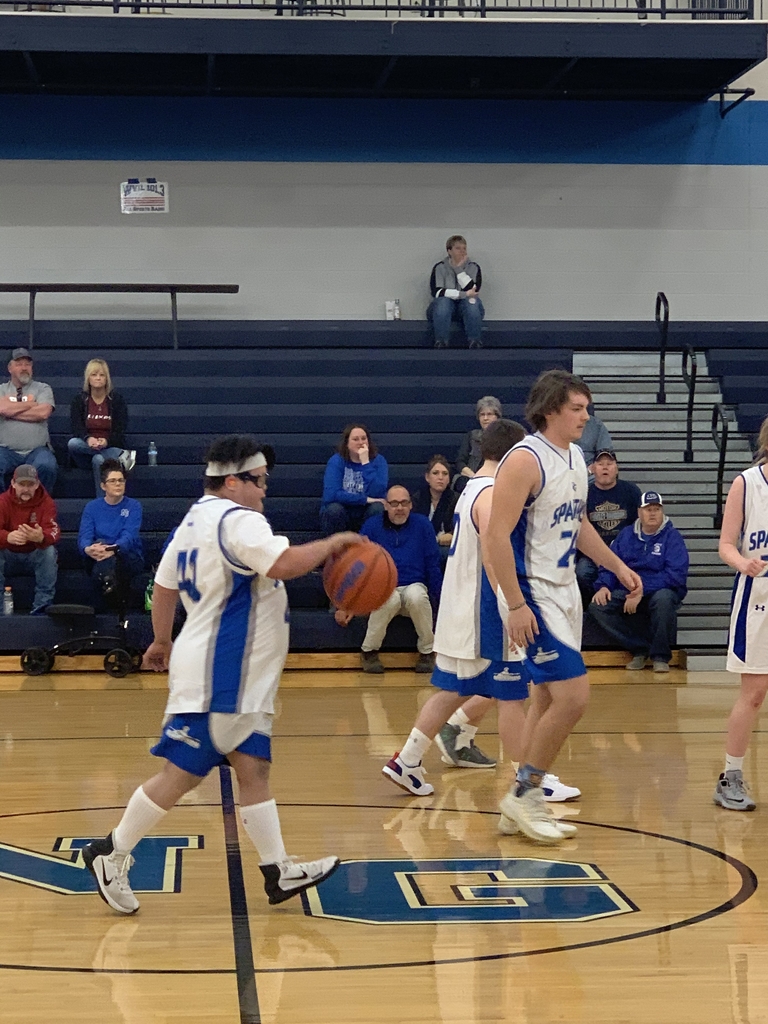 NGJH Boys Basketball Results: The 8th grade team put the hurt to East Alton yesterday at the St. John's Tourney, 33-5. They advance to the Consolation Championship on Friday 1/31/20 at 5:30 to play Calhoun.

NGJH Boys Basketball Results: The 7th grade looked sharp in their 42-11 victory over Carrollton in the Regional Quarter-Final. NG will take on Greenfield on Monday, 1/27/20 at 5:30 in Greenfield.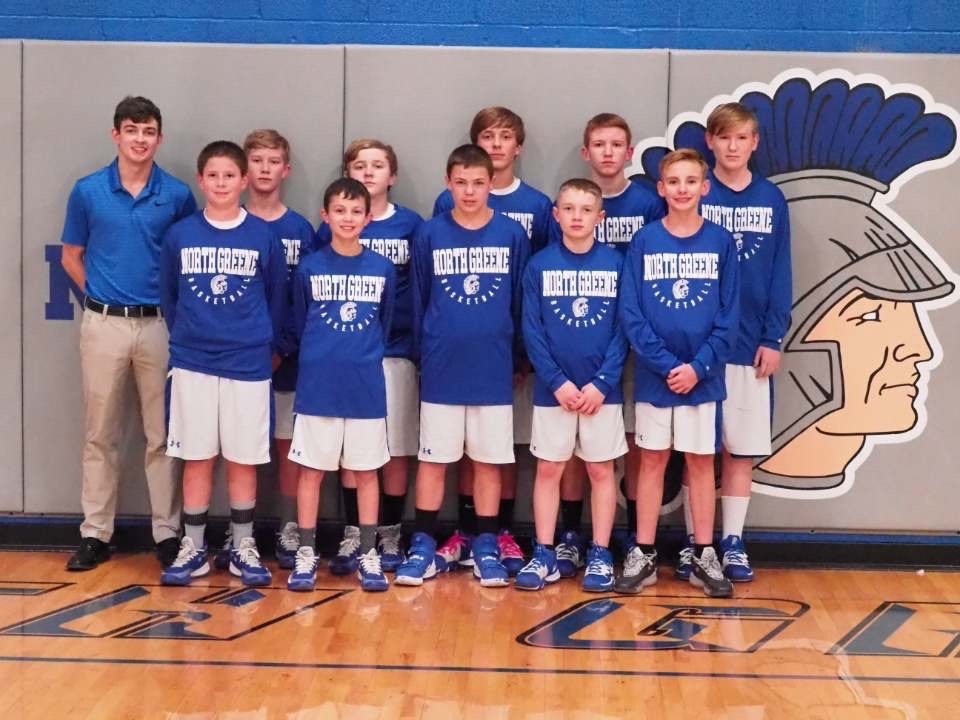 NGJH Boys Basketball Update: The 7th grade team will play Carrollton at 1:00PM today at Greenfield in the IESA Regional. The 8th grade team will play East Alton at 4:15PM in the St. John's Tourney.

The NGHS Boys Basketball game scheduled at Brown County for tonight has been postponed to 2/5/20 at 6:00PM. The 8th Boys St. John's Tournament has also been canceled for tonight, reschedule pending.